Print-chair is a minimalist design created by Tokyo-based design firm Nendo. The design is being released this week during Milan Design Week. The chair's surface mixes two different patterns created by printing wood grain patterns onto the chair with an already distinctive grain. Nendo experimented with varying degrees of combination in order to obtain the optimal patterns.
The base of the chair is a simple wire frame metal construction in order to maintain the focus on the surface of the seat. For some of the chairs, Nendo layered two different wood grain patterns, while for others they printed enlarged abstract versions of the existing pattern. In one case, the designers scanned the wood pattern and printed the same pattern back onto the wood at a different angle.
Aside from wood, Nendo also approached the project with other materials such as OSB laminate board and marble. Due to the advancement of printing technologies, the designers were able to make fine adjustments such as scale, density, and color in order to bring out the most of the material's charm and aesthetic.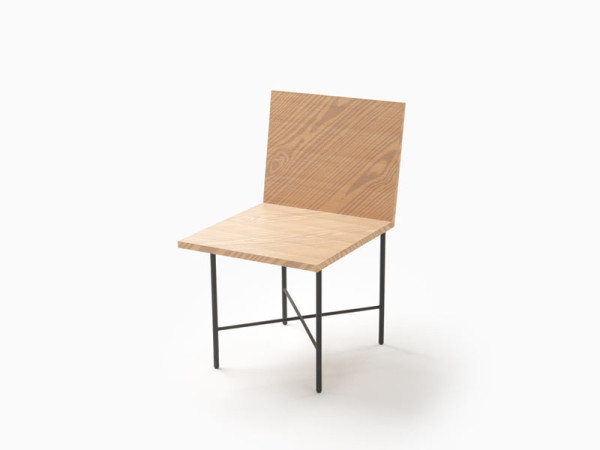 Photos by Hiroshi Iwasaki.

Design From Around The Web