Puffer: A Chair System by Philippe Malouin for SCP Inspired by the Jacket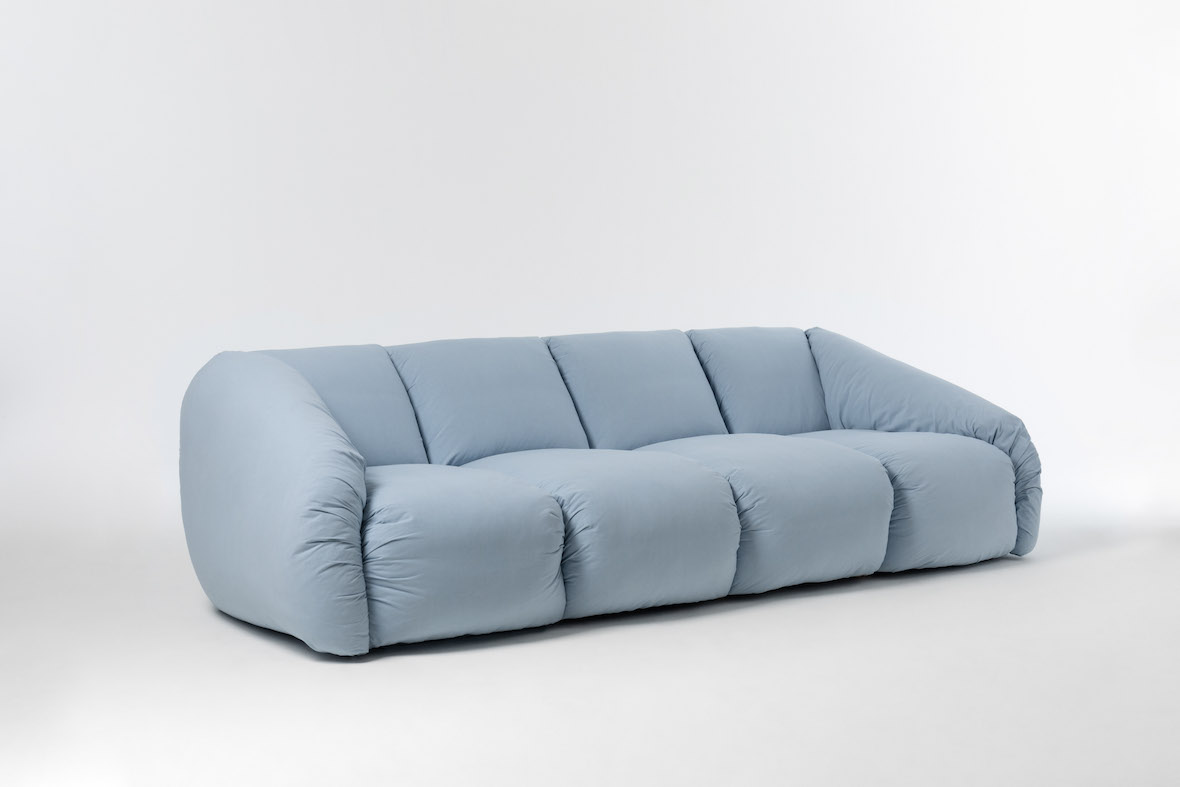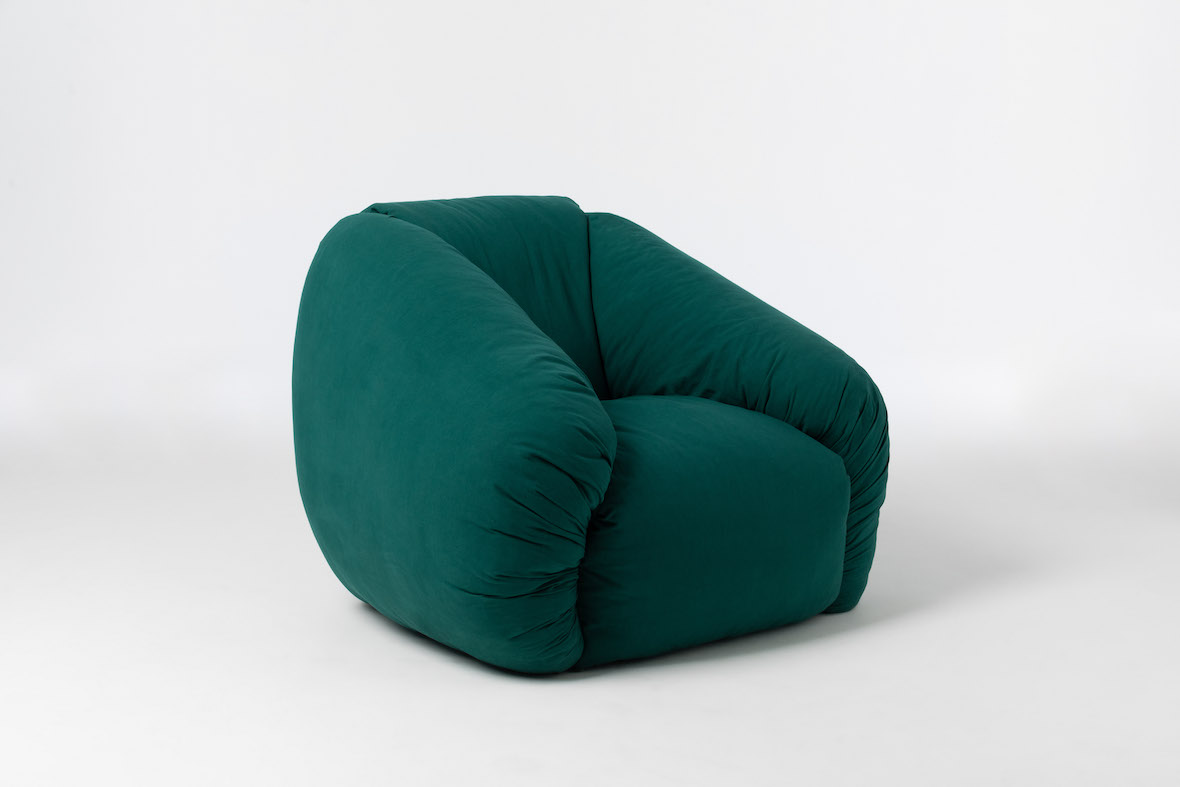 Puffer: A Chair System by Philippe Malouin for SCP Inspired by the Jacket
1/11 Photos
2/11 Photos
3/11 Photos
4/11 Photos
5/11 Photos
6/11 Photos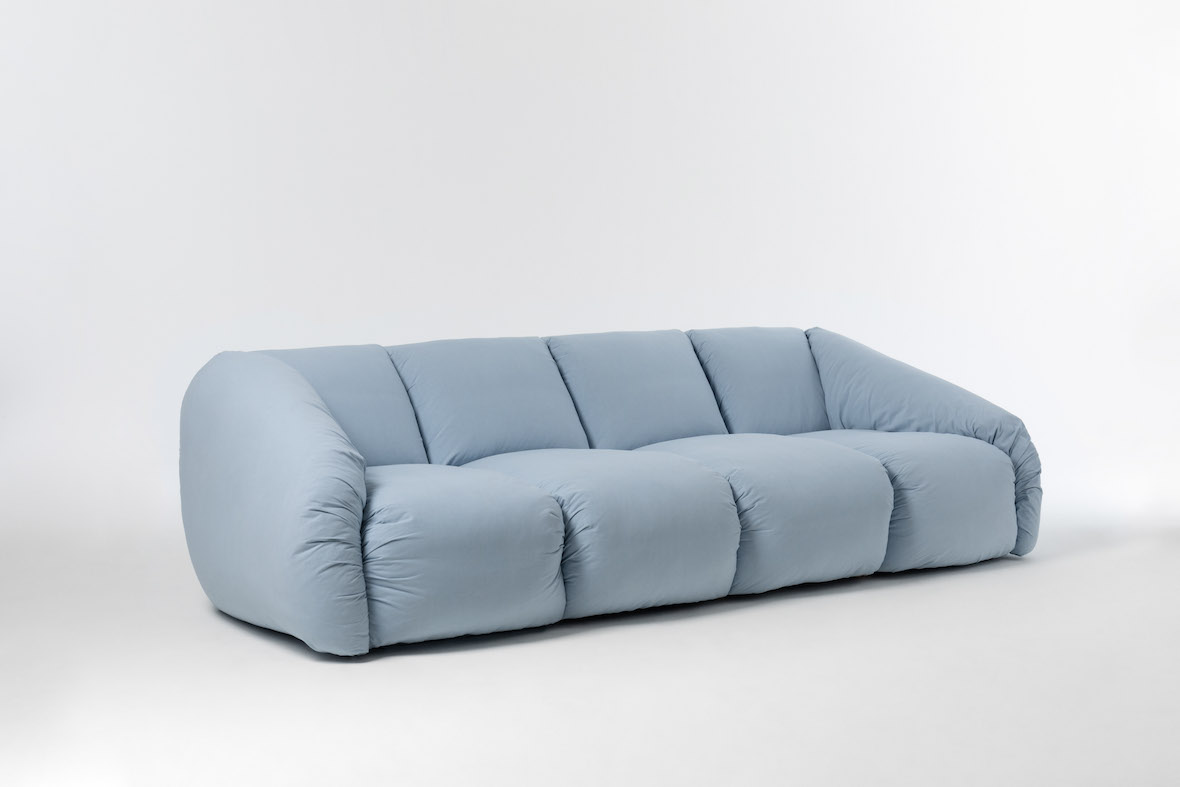 7/11 Photos
8/11 Photos
9/11 Photos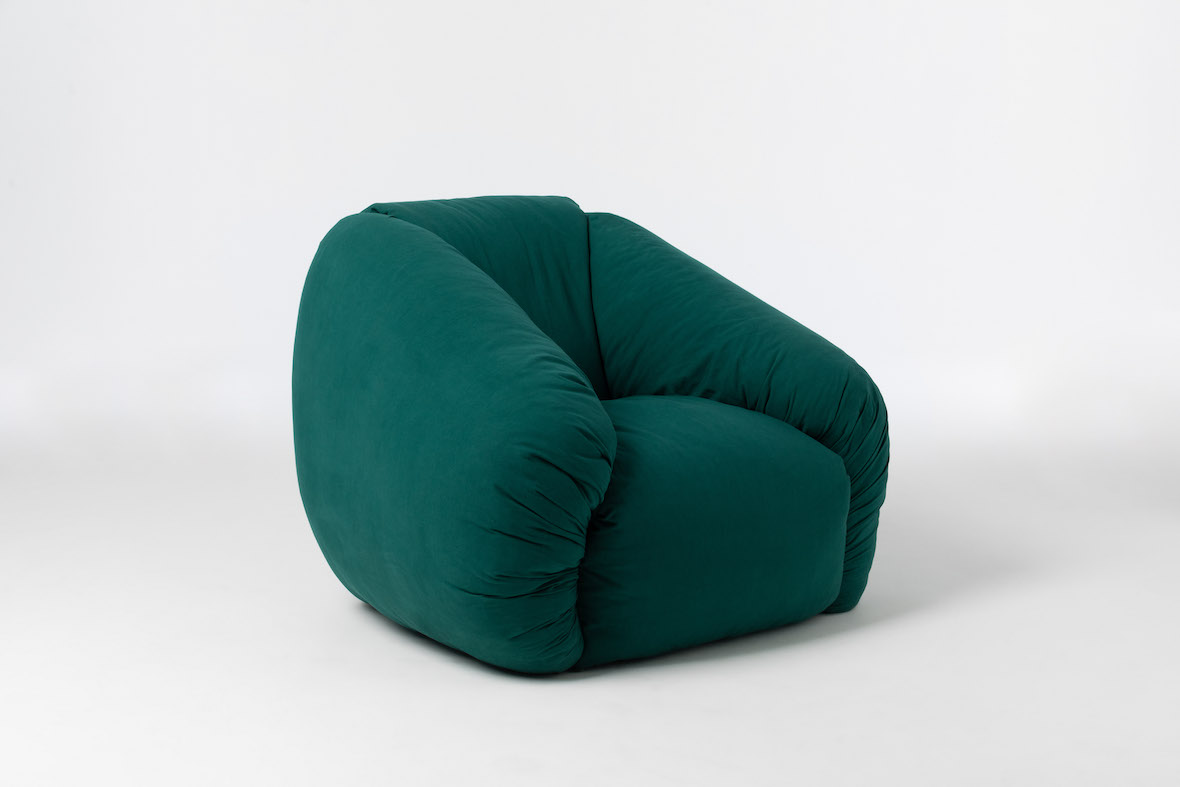 10/11 Photos
11/11 Photos
Inspired by the feather filled Puffer jacket, Canadian designer Philippe Malouin has created a system of chairs in collaboration with London-based furniture manufacturer SCP. Appropriately named Puffer, the line consists of an armchair and two, three, and four seat sofas created with a love of simple shapes and comfort.
Comfort as a function was a highly considered idea in the creation of Puffer. Malouin explains:
It's a TV sofa, something to spend hours and hours in. The design of the Puffer is super related to lockdown, and what people want from a sofa now. That is probably the reason why it is that big. How do you sit on a sofa? How long do you stay there? What position do you want to sit in? The design of the sofa has been about considering these things. The sofa is all about spending more time at home.
The seating is made with a solid beech frame with a pocket sprung seat and a zig zag sprung back. The upholstery, made at SCP's specialized factory in Norfolk, England, consists of natural fibers, hessian, rubberized hair, needled wool, and inter-liner. The four separate pure feather pads give the seating its shape and is highly reminiscent of the construction of puffer jackets. Malouin shares:
It is designed to be a sofa you don't need an ottoman with. We decided to make it in parts. The initial jacket idea was a good idea, but was harder to put on than we imagined. By making it in sections, it also allows for it to be specified with a range of different fabrics. It looks the same, but the curve goes down to the floor from the inside of the arm rest. For it to become a sofa system, we needed to change the method of production, in parts. The sofa system informed the design of the new armchair, as they needed to be the same.
For more information on the Puffer seating collection, visit scp.co.uk.