Utrecht-based Zecc Architecten, in collaboration with ZW6 Interior, were tasked with renovating and expanding a historic railway cottage in Santpoort-Noord, The Netherlands. Railway House Santpoort is sandwiched between the Amsterdam/IJmuiden rail line on one side and a national park on the other, which was the inspiration for the modern design of the addition on such a woodsy terrain.
The rusty, brown steel addition appears to bisect the original brick railway house and shows off a contrast of materials and styles.
The original structure remains mostly unchanged on the inside with its brick walls full of character. It also acts as the central point of the residence.
Floor-to-ceiling windows slide open to really bring the outdoors in.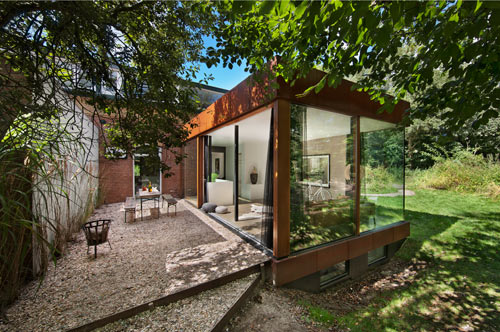 The concrete flooring ties the two spaces together making both structure styles work together.
The exterior brick walls of the original structure become the interior walls in the new space.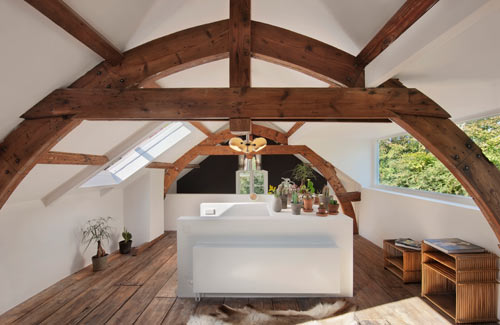 Photos by Cornbread Works.