RB Pharma Gets a New, Bright + Colorful Office Despite a Lack of Windows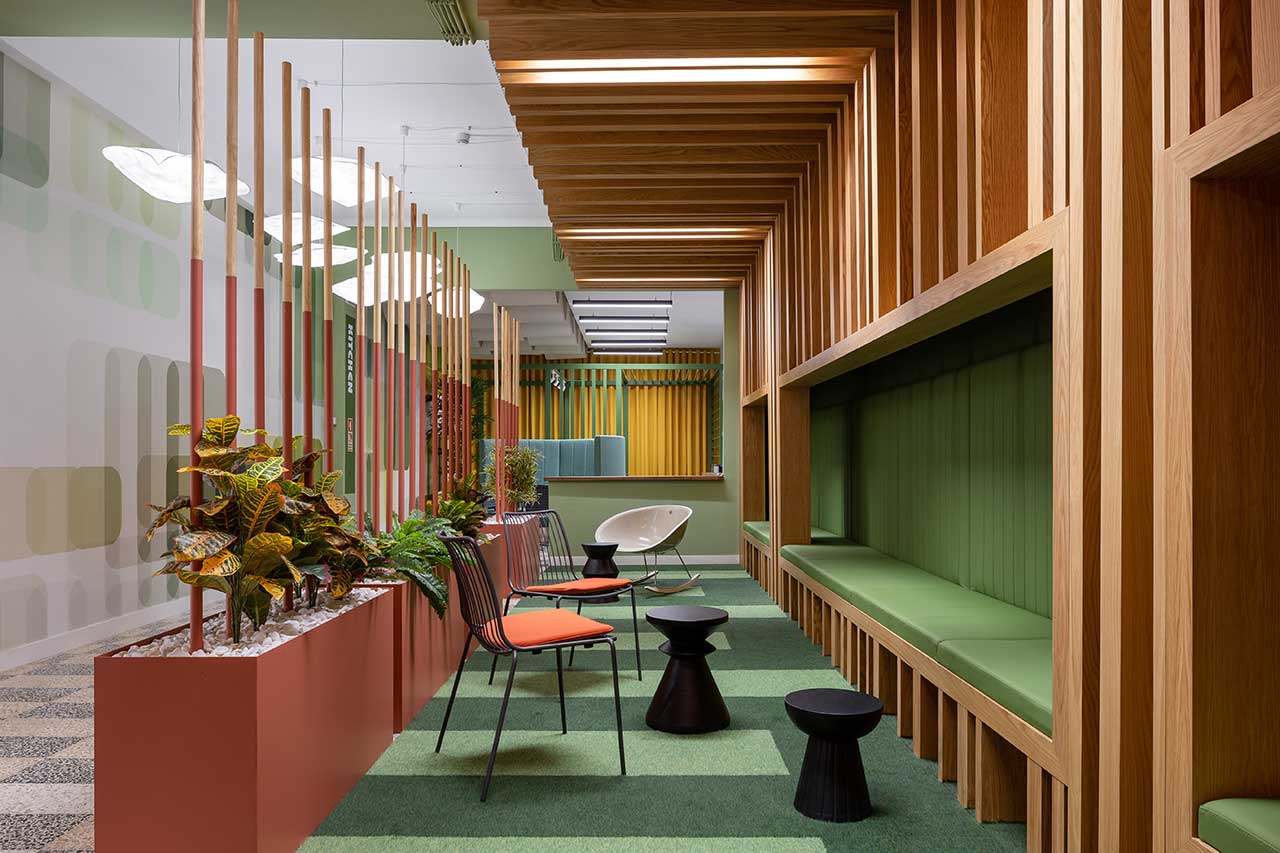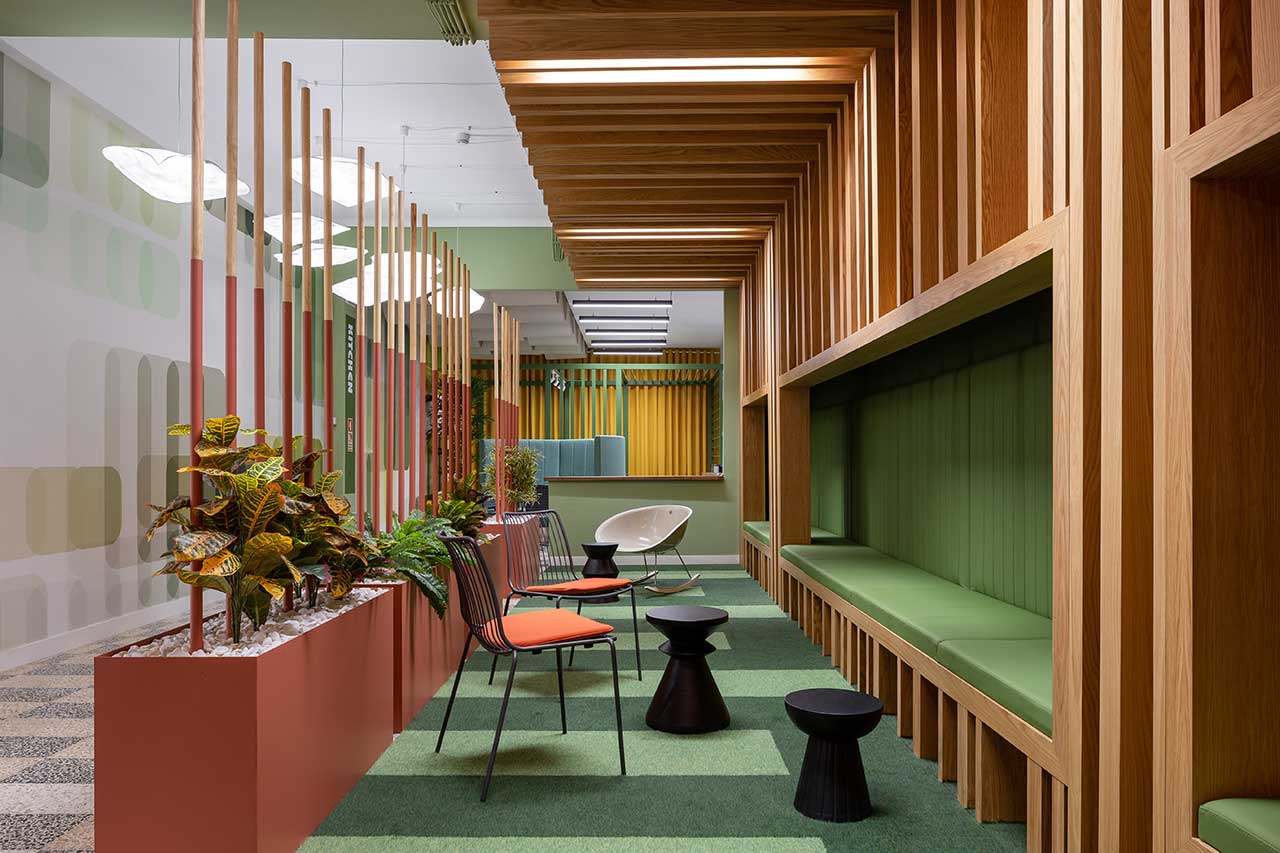 RB Pharma Gets a New, Bright + Colorful Office Despite a Lack of Windows
1/19 Photos
2/19 Photos
3/19 Photos
4/19 Photos
5/19 Photos
6/19 Photos
7/19 Photos
8/19 Photos
9/19 Photos
10/19 Photos
11/19 Photos
12/19 Photos
13/19 Photos
14/19 Photos
15/19 Photos
16/19 Photos
17/19 Photos
18/19 Photos
19/19 Photos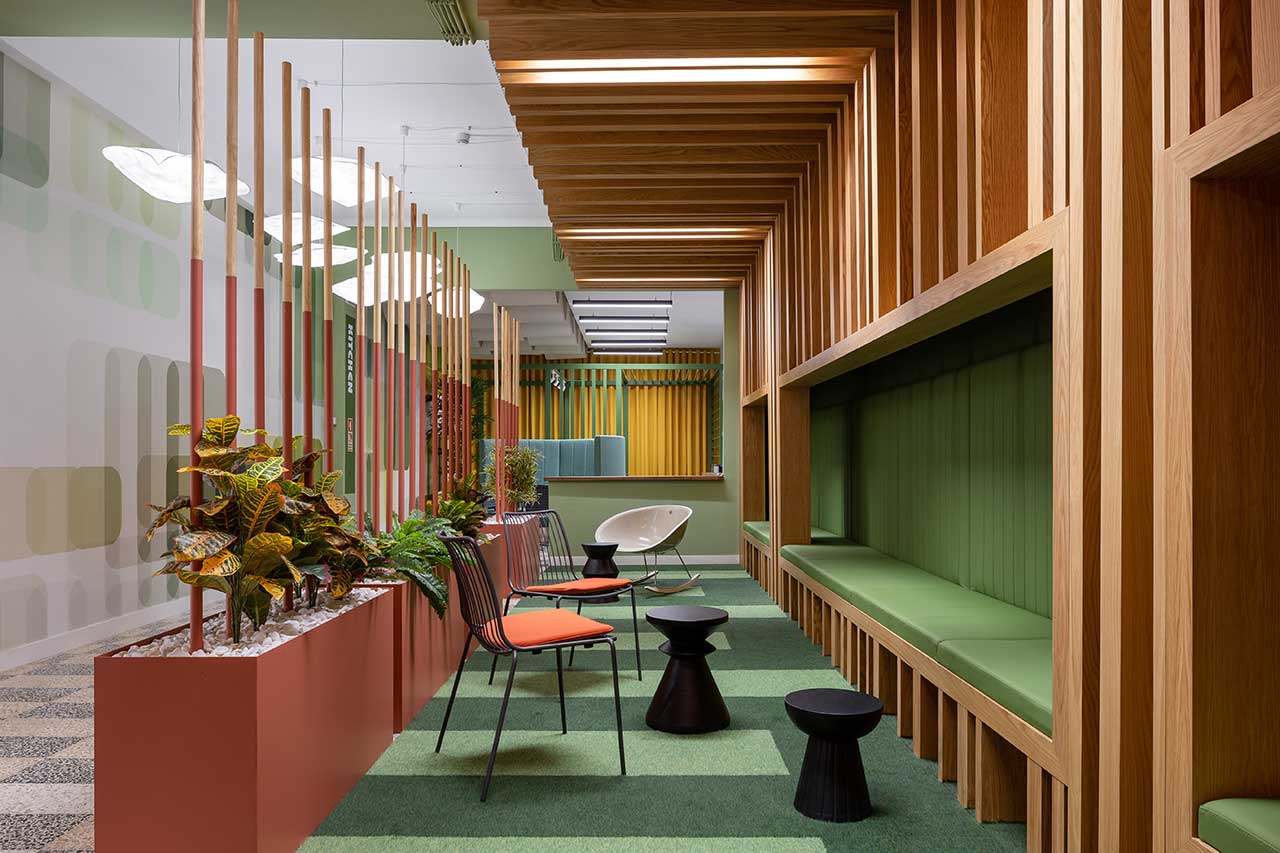 Yaroslav Galant (Galant I.D.lda studio) recently completed the new office for RB Pharma, a company that specializes in seeking distribution solutions for hard-to-find medicines. The Lisbon, Portugal headquarters may lack windows and natural light but the space is bright and colorful with a saturated yet natural color palette inspired by a nearby park. Lighting is a key element to the design, as is a focus on comfortable areas to work and communicate with co-workers.
Open spaces replace traditional layout ideas and typical office decor is swapped out for visually enticing elements, like colors, textures and patterns. Warm wood tones ground the overall aesthetic and help create a cohesive design throughout.
Glass panels offer division while not compromising sight lines or making it feel closed in.
Photos by Alexander Bogorodskiy.