RIFRUF Makes Modern Dog Sneakers for Hype Beasts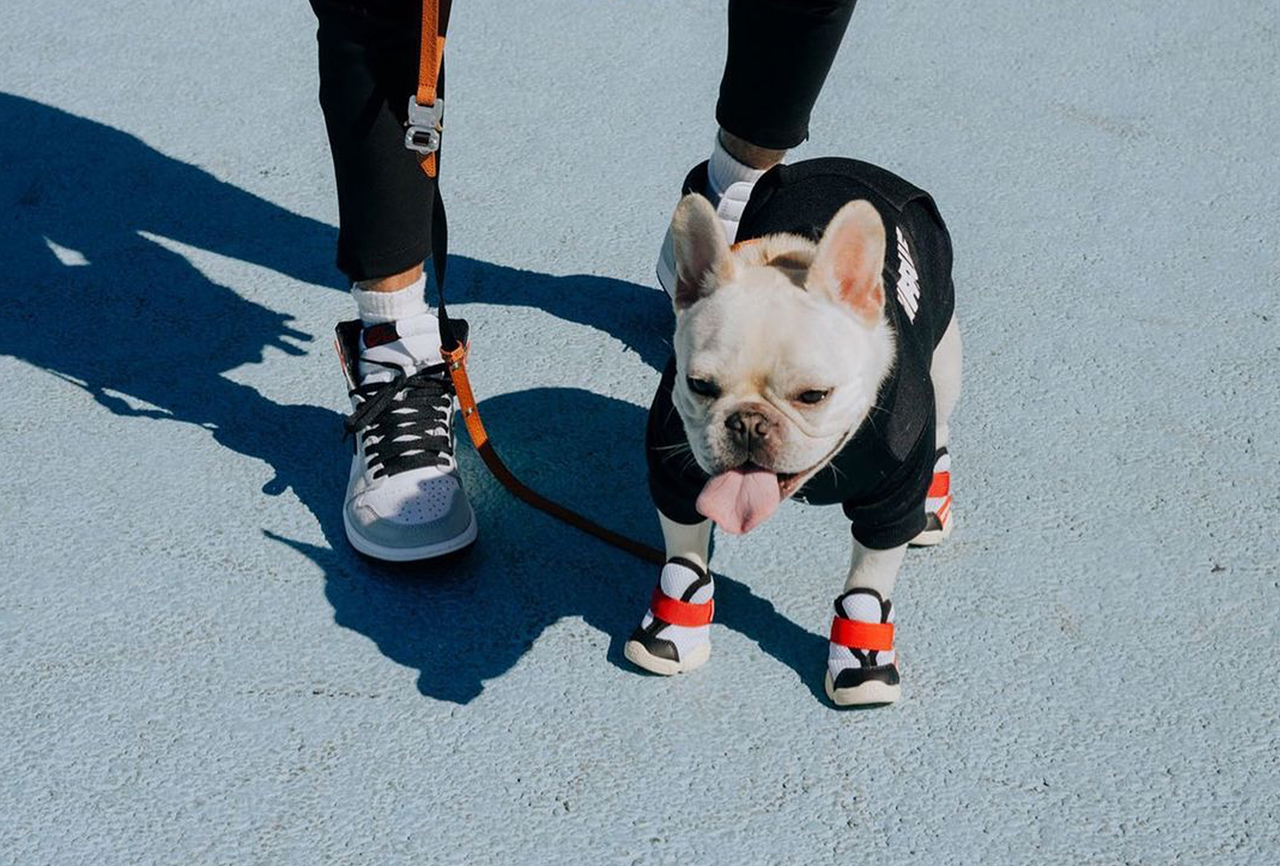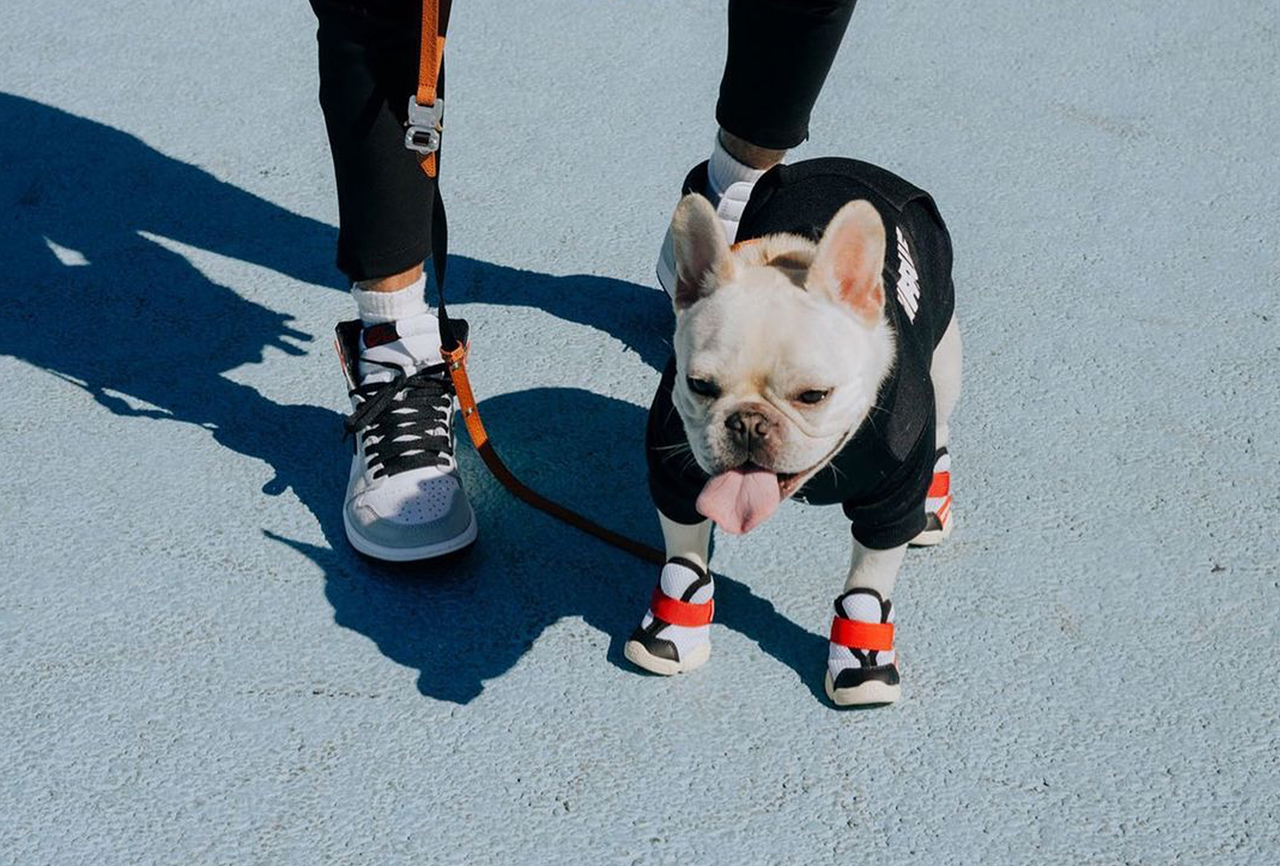 RIFRUF Makes Modern Dog Sneakers for Hype Beasts
1/8 Photos
2/8 Photos
3/8 Photos
4/8 Photos
5/8 Photos
6/8 Photos
7/8 Photos
8/8 Photos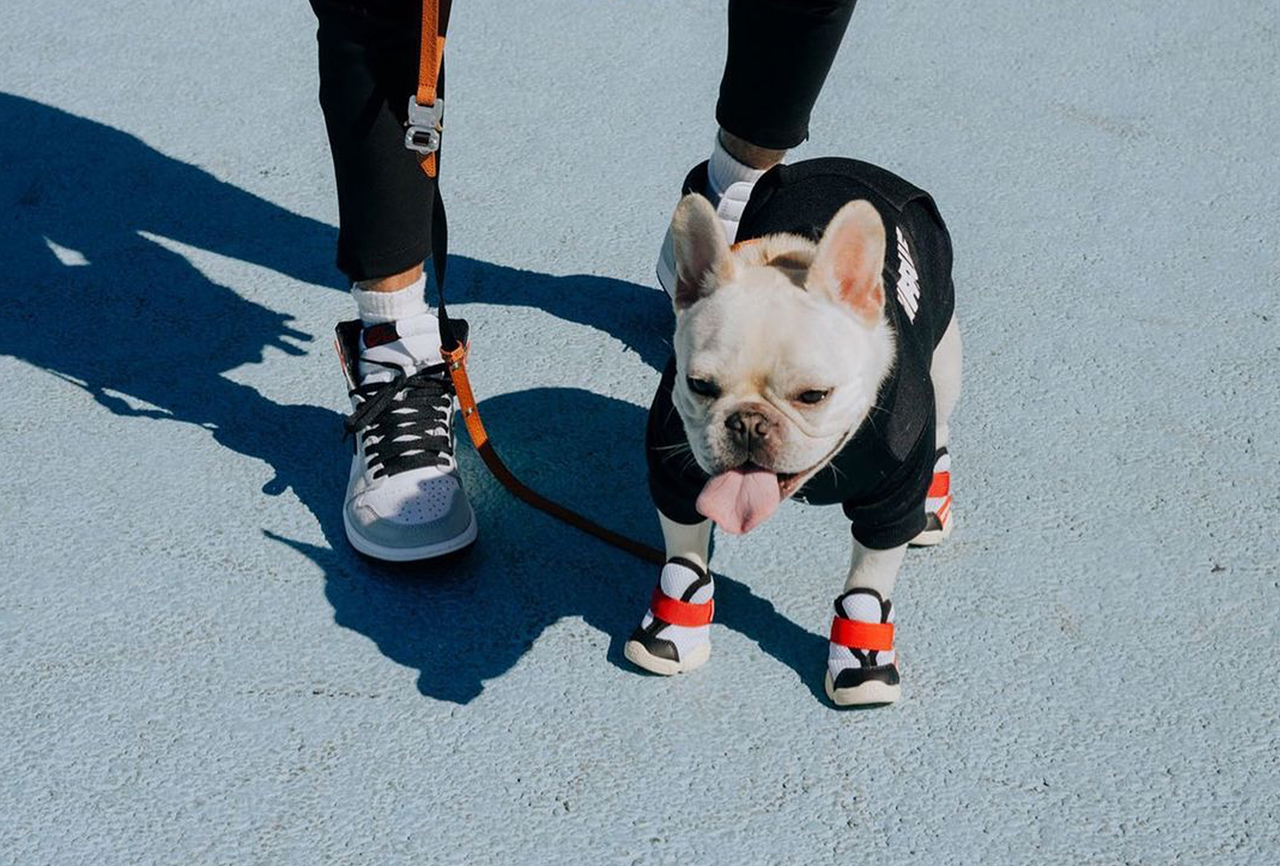 With burning asphalt, salted ice, broken glass, and other sidewalk scaries to contend with, dog walks in the city were risky business for French Bulldog (and Chief Dog Officer), Caesar. That is until Caesar's owner, Peter Liu, set out to create the ultimate dog sneaker that would protect Caesar's paws and look good doing it. After joining forces with friend and human footwear designer, Jeremy, the two founded RIFRUF – a dog footwear company committed to bringing sneaker culture to man's best friend. Now available in the Design Milk Shop!
Guided by the philosophy that if humans wouldn't wear it, then neither should their dogs, RIFRUF uses human sneaker design principles to design modern footwear that addresses the fit and lifestyle needs of dogs everywhere. Materials you might find on your personal shoe rack, like knitted mesh, natural rubber EVA outsoles, all go into RIFRUF's cool dog sneakers, and every shoe delivers a precise, custom-tailored fit for maximum comfort. Because RIFRUF is as committed to function and performance as they are to a hype beast aesthetic – they've enlisted the help of veterinarian Dr. Andy Chiang to thoroughly test their shoes and ensure that every pair effectively protects paws from injury. Pretty cool right?
Much like your favorite pair of sneakers, RIFRUF's best-selling Caesar1 Sneaker ($65) has a knitted mesh upper body, cleverly dubbed RUFKNIT™, for increased breathability, and durable 100% rubber mid and outsole for maximum support and paw-protection. Anyone who's tried (and failed) to dress up their dog knows that in order for looks to last, comfort is key. RIFRUF gets this, which is why they opted for a gusset-tongue design (which makes slipping them on a breeze!), adjustable Velcro straps, and a padded-collar lining for a secure, comfortable fit that'll withstand long walks. And because every pup deserves to have options, there's a variety of stylish, soft pastel and neutral colorways to choose from.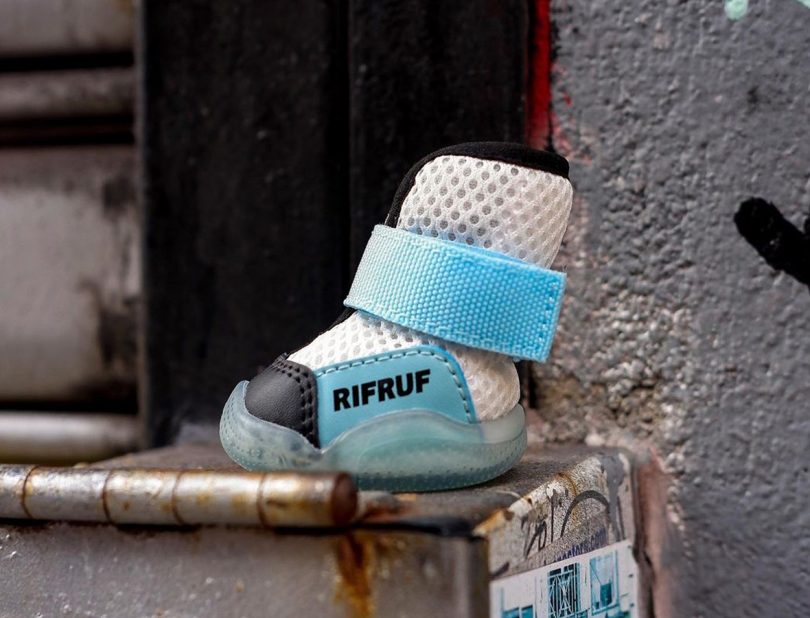 For active pups who prefer a sportier look, the RIFRUF Caesar1S Sneaker ($70) delivers in spades. Consciously crafted with the same vet and dog-approved design, the Caesar1S is inspired by retro basketball sneakers, offering cool and thoughtful upgrades to the brand's OG style. Their Bolt colorway is a fluorescent neon green (with matching neon outsoles!) that glows in the dark and has reflective threading on the Velcro straps – perfect for boosting visibility during nighttime walks or jogs with humans. RIFRUF's Ice colorway stars a white RUFKNIT™ body and a bright pop of baby blue on the strap with a matching blue outsole for a look that sneakerheads and their dogs will love.
Through a commitment to thoughtful design, an uncompromising quality standard, and a contemporary cool aesthetic – RIFRUF successfully bridged the gap between sneaker and canine culture, bringing us a design-driven dog sneaker that humans and their furry hype beasts will enjoy.
Shopping RIFRUF Dog Sneakers?
Share a photo of your haul and tag us @designmilk to be reposted to our Instagram!