Satin Planters is a series of minimalist designs created by Netherlands-based designer Reinier de Jong. The planters were a result of a study into how gloss grades affect the user's perception of materials. Various materials were subjected to a multitude of finishing techniques, including sandblasting, shot peening, polishing, brushing, and grinding.
The resulting surface from the finishes varied from very matte to high gloss, but the end results were all derived from the material itself, and not from an added film. After experimenting with various materials, five were chosen to create the final planters: plastic, aluminum, glass, porcelain, and maple wood.
For each of the planters and their respective materials, the design consists of an identical cylindrical shape composed of three rings, each of which consists of a unique glass grade. The planters will be used as a subtle, yet distinctive trademark for Aphrodite Orchidee, a specialist in potted Phalaenopsis with over 10 hectares of orchid growing space.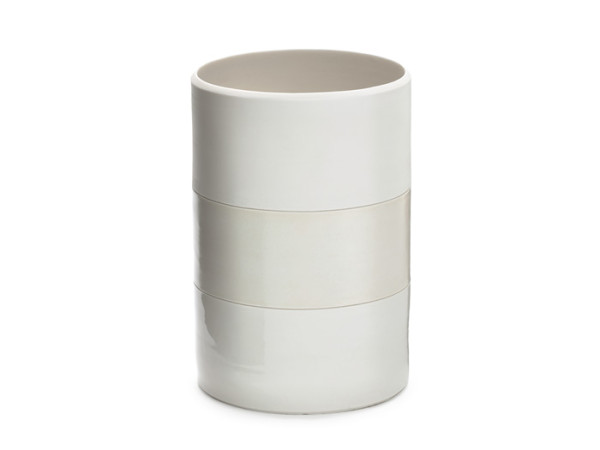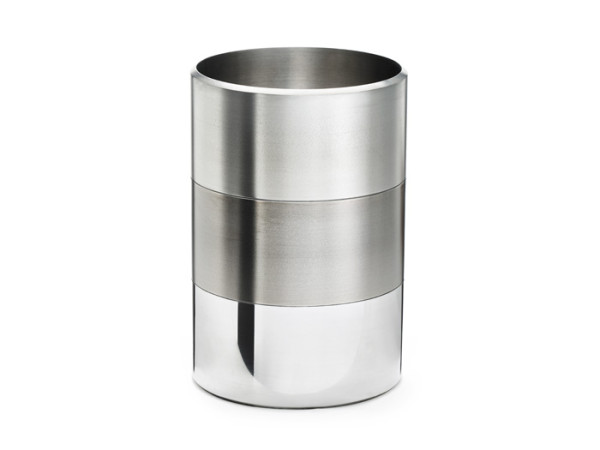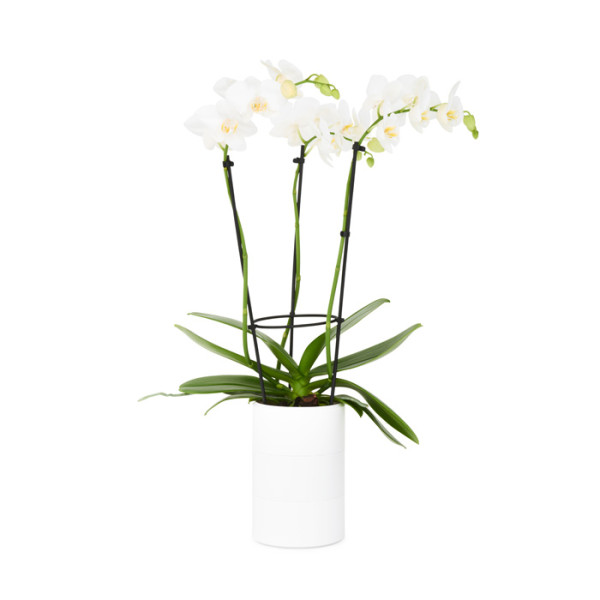 Photography by Peter van Dijk.