Our love for the original HUSH cocoon-like pod from Freyja Sewell still rings true and the designer has stayed busy making sure we'll all have a cozy place to relax in the near future. Her latest, a Sensory Concentration Space (SCS), is soft microcosm that lets you and/or a group concentrate on your senses.
We've become a society that's all about convenience with our latest tech device glued to our fingers, and over time, we've become detached from ourselves and our bodies. With the SCS, Sewell hopes to create an environment that encloses us and leads us into a greater appreciation and connection to our bodies.
While you relax in the 100% wool felt structure, sounds drown out from the exterior, leaving a comfortable place to lay back. Hidden in the top part of the structure are LEDs that can change color and the mood.
An iPad controls the color and sounds that you'll experience while you're inside.
Doesn't it just make you want to take a nap?!
Scents can be poured onto felt pods to help increase your senses.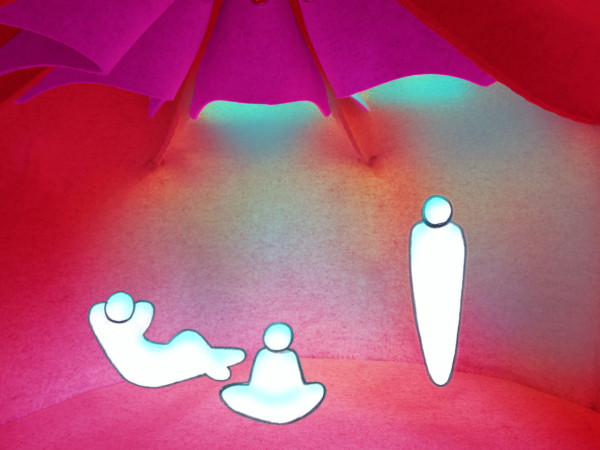 Photos by Al Be Dos.