Located in Johannesburg, South Africa, the "House The" residence went through an extensive remodeling thanks to Nico van der Meulen Architects. The house is jaw dropping to say the least with the suspended deck that's bisected by the massive steel wall and held up by the semi-circular beam. If that's not enough, the huge patio with an infinity pool really sweetens the deal.
The other side of the steel wall is just as impressive with the glass front door and koi pond.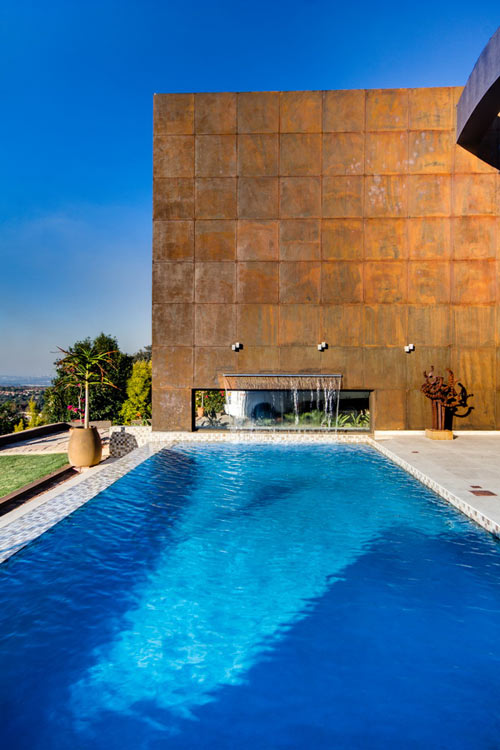 I could live with that view.
You walk across glass stepping stones to reach the front door.
The main living area is a double-height space that opens up completely to the outdoors.
Pops of green are used throughout to complement the greenery outside.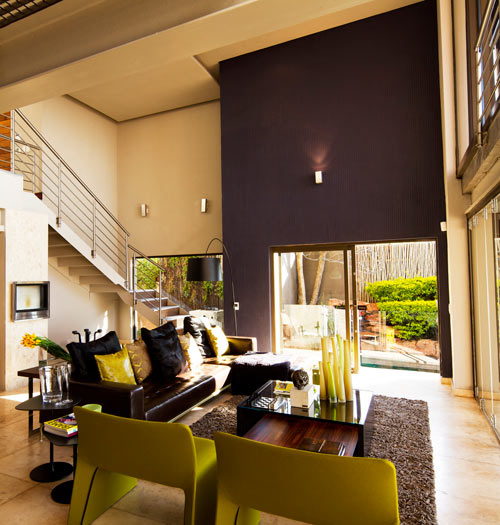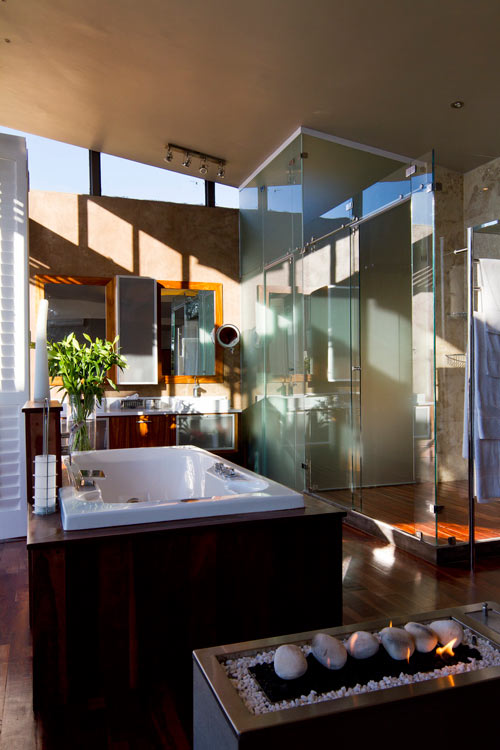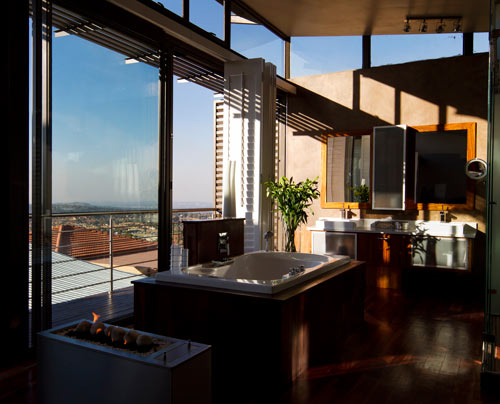 Design From Around The Web