This series of cork and steel stools by Timothy John was designed for New Zealand fashion house, Thanks, who is just expanding into home fashions.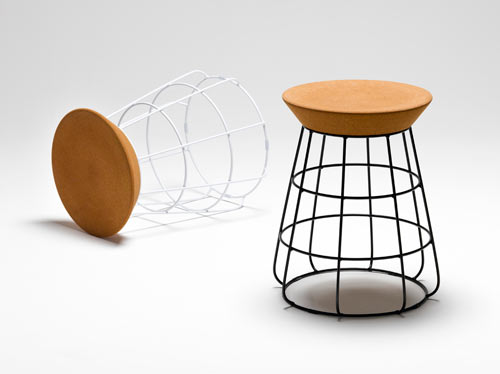 Called Sidekick, the stools are reminiscent of old school beakers, the ones we used to use in chemistry class. A lightweight, portable stool, the design is inspired by the cork tops that are placed inside science beakers and the powder-coated steel base gives it a more glass-like transparent feeling.
They're available in black and white, called "salt" and "pepper". Actually, when you look at them side by side, they really do resemble salt and pepper shakers!

Design From Around The Web