I've been looking for a modern dish rack for ages, and even rounded up some of my favorite modern dish racks in a post a while back. After trying to decide on which one to buy, I finally settled on this foldable dish rack
from Siliconezone, designed by Karim Rashid. The blue and white really complements our kitchen nicely.
Oh, yeah, and it folds down for easy storage when guests come over: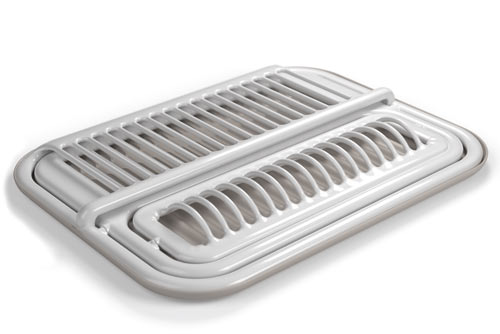 As part of its 10th anniversary celebration, Siliconezone launched Siliconezone by Karim, a cool, trendy collection of kitchen accessories designed by Karim Rashid. The collection is made up of ten items that come in a simple, yet, modern color scheme of white, blue and gray.
The Foldable Dish Rack
was a winner of a 2012 German Reddot Design Award and an IF Product Design Award 2013.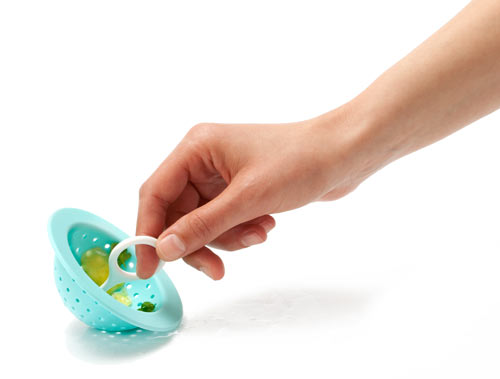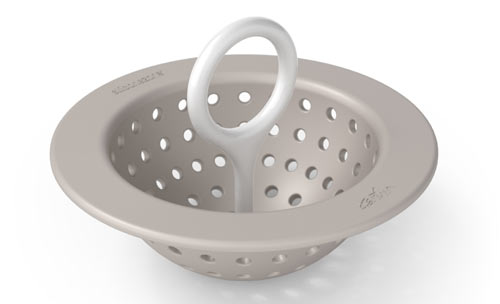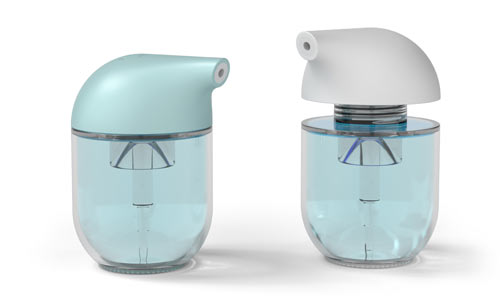 Soap Dispenser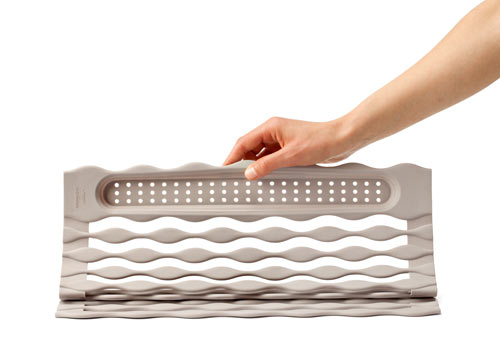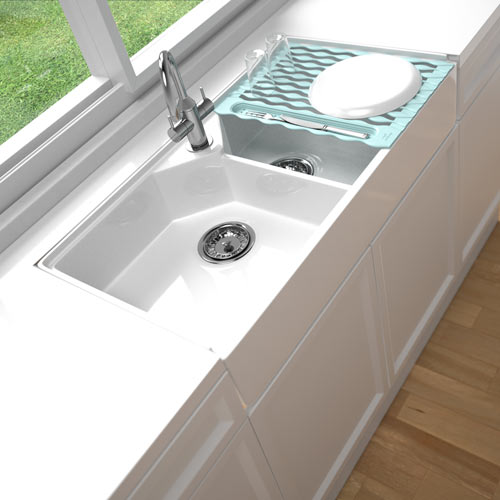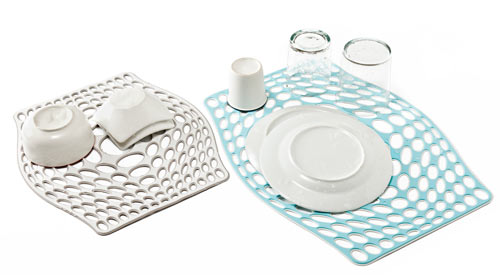 Sink Mat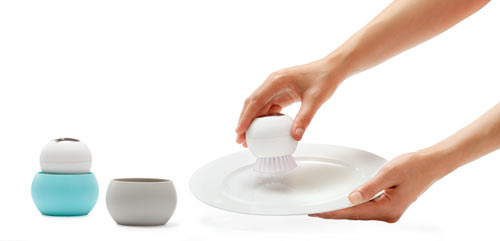 Scrub Brush
 (winner of a Good Design U.S. 2012 award)
Paper Towel Holder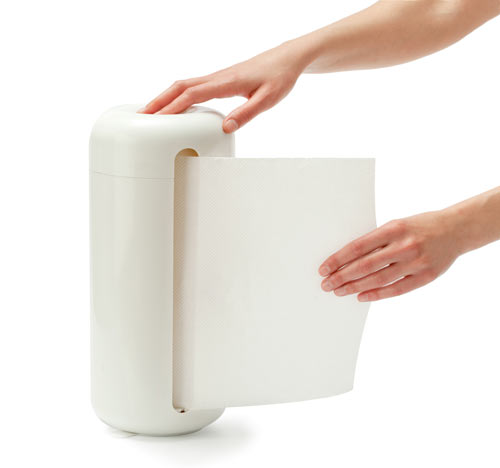 Dust Pan/Brush Set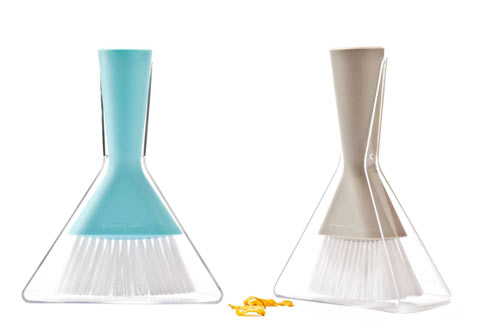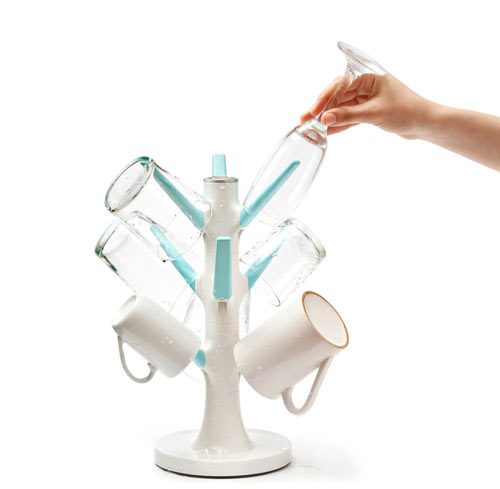 Cup Tree
You can get Siliconezone products on Amazon.