Victor Hugo was said to once live in Paris' Le Marais neighborhood. This upmarket part of town where cobblestone streets wind through the city's Jewish quarter and hip boutique stores has become one of Paris' most desirable districts. Between Place des Vosges, where locals lounge and read, and Paris' branch of Miznon, which always draws a rowdy, enthusiastic crowd, a new resident is staking a claim to the foot traffic: the boutique hotel, Sinner.
The 43-key hotel is backed by French hospitality group Evok Hotels and designed by architect and interior designer Tristan Auer. Auer counts another iconic Parisian hotel, the Hotel du Louvre, under his oeuvre.
Sinner is situated in the city of light, after all, so of course the hotel would tap on vaulted archways and stained glass windows to stream the effervescent light through the property and evoke what the designers call "a monastic aesthetic."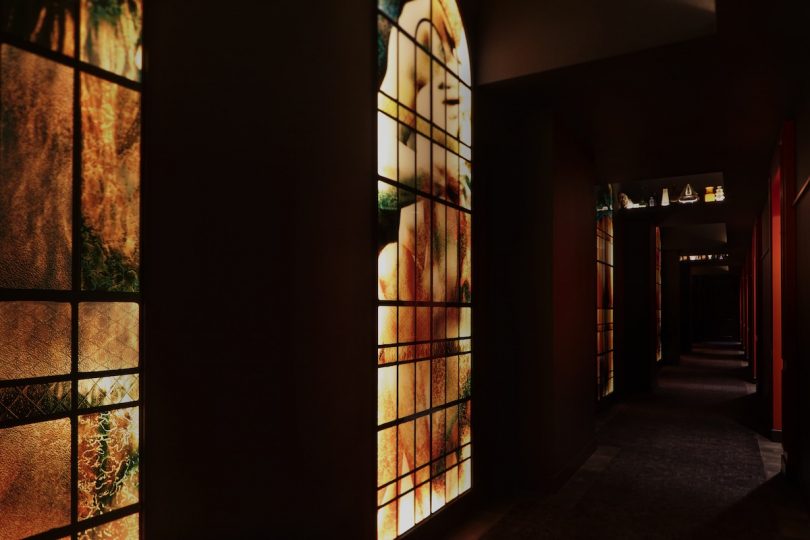 As guests pass through a lantern-lit hallway, private bedrooms are visibly marked with striking red doors, knockers, and peepholes. If that's not enough to provoke the senses and the imagination, there's also an installation of chained metal pipes and a cabinet of curiosities, at Sinner's curated concept store, to let your imagination wander further.
What: Sinner
Where: 116 Rue du Temple, 75003 Paris, France
How much? Starting from $747
Highlights: In the district where Victor Hugo once sauntered, a boutique hotel with a monastic aesthetic is pushing the boundaries of your curiosity and your imagination.
Book it: Visit Sinner