Contract furniture brand SITIA introduced new designs for office and hospitality settings that offer endless possibilities for customization. The new pieces were on display at Salone del Mobile as the human rooms as a way to show the various products in different scenarios and setups. While the designs might be seen one way, SITIA makes each one such that it can be completely personalized to a customer's preference resulting in comfortable environments for all to enjoy.
Laguna is a modular sofa designed by Elena Trevisan with a 50s aesthetic. The series comes in various modules from curvy to straight that can create any kind of sculptural landscape.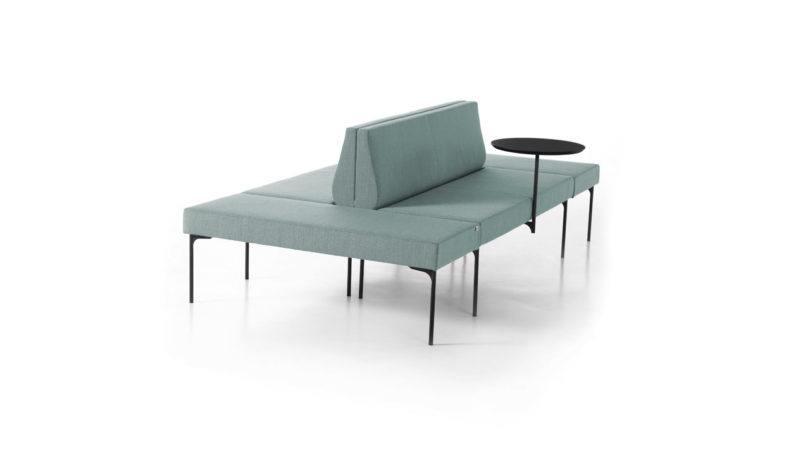 Pergy, by Pergentino Battocchio and MM Company, is an upholstered armchair with a curvy back for comfort.
Designed by MM Company, Lovers is a series of coffee tables with marble or wood tops supported by a thin iron base. The tables come in different sizes to fit any environment.