It's hard to look away from this amazing minimalist creation called House in El Carmen, designed by Fran Silvestre Arquitectos. Located in the center of Valencia, the building is three storys tall and is constructed on a very limited area. Since this project was a renovation, the architects wanted to force as much natural light as possible into the space.
The interior encompasses a corridor that is completely covered with lacquered wooden boards that pour the space to adjacent rooms, wardrobes, and closets. The bedrooms overlook the streets, while the kitchen and living room open up toward the terrace through enormous windows.
The entire space seems mysterious, almost as if the architects created the interior to feel like a maze or labyrinth. Also, everything seems hidden from sight – door handles, storage space, even the source of natural light.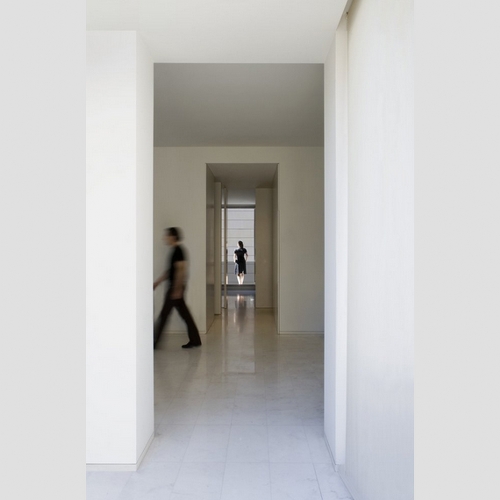 Craving more Skim Milk? Click here for more minimalist goodness…