This three-storey building, dubbed House in Shirogane, is the work of Okuna Architects, based in Japan. The residence is 95 square meters in size and constructed of reinforced concrete and wood. The house is located in Shirogane, Minato-ku, which is toward the outskirts of Tokyo.
The floors are all outfitted with wood, a complete contrast to the blacked out exterior. The building itself stands out from its neighboring structures, providing a glean of modernism from the mostly drab neighborhood. The sharp angle of the roof dictates an almost fort-like interior setting.
I am a huge fan of lofted spaces, and this house takes the cake. It reminds of my childhood when I would flip over sofas to construct a cozy fort. This dwelling is no different aside from the fact that it has a kitchen and a few stairs. The coziness of the home is still completely intact.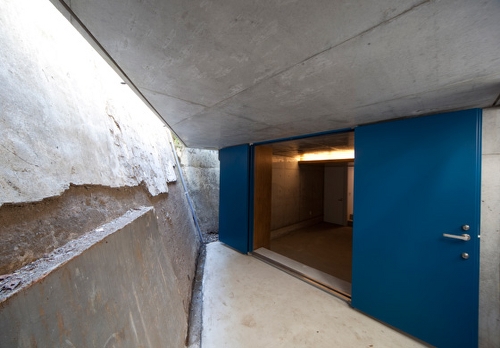 Design From Around The Web