House M is a minimal home located in Tochigi, Japan, designed by Hiroyuki Shinozaki Architects. Hiroyuki Shinozaki studied under the tutelage of the great Toyo Ito, and shares a similar design sentiment in regards to experimentation with shapes and geometry.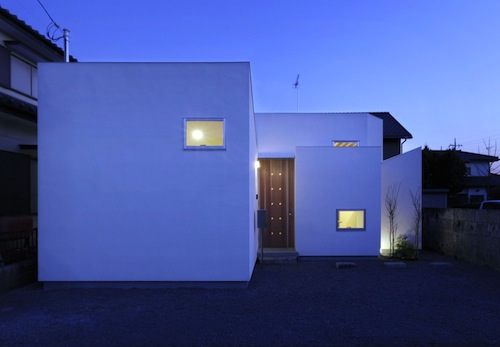 The home is quite simple, but no less unique than his mentor's past works. The building is a one-story wooden home with a 6m X 6m volume sitting in the middle of the site. Smaller volumes surround this middle space which consist of the bedroom, bathroom, kitchen, and storage area. Gaps between the spaces are then filled with windows to provide a view to the outside greenery.
The interior, which is equally minimalist, consists of a combination of white walls and light wood accents. Two-by-twelve-inch beams run parallel across the ceiling. Although this is one of the more spacious homes I've seen in Japan, the architects still go out of their way to make certain areas of the home as space efficient as possible.

Design From Around The Web