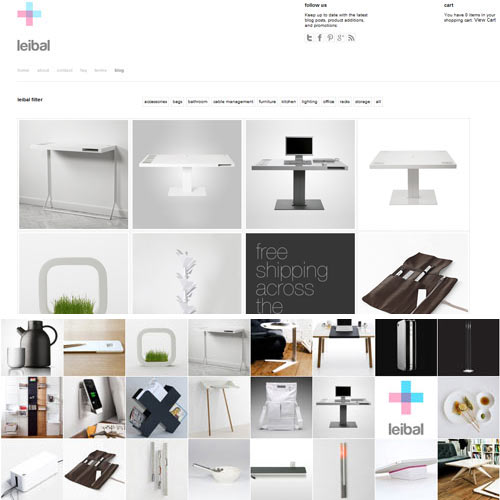 Leibal is a brand new website that launched on May 1st founded by our very own Leo Lei, editor of Skim Milk! We're so excited for him! Leibal, which goes by the philosophy that "minimal is the new modern," features aesthetically minimal and functional products.
Leo believes there is a solution for everyone in his beautiful collection of designs. What do these products all have in common? They are minimal, functional, and space-saving. For all of you urban-dwellers out there, Leibal's products are perfect for you! Good luck to you, Leo!
And don't worry, Leo isn't giving up sharing his weekly Skim Milk any time soon… so go check out Leibal!

Design From Around The Web