Slide Camera Wrist Strap is a minimalist design created by London-based company Hard Graft. The brand is renowned for their sleek and luxurious leather goods handmade in Italy. They describe their products as an integration between traditional artisan and future aesthetics, juxtaposing new ideas with premium craftsmanship.
Their newest product, the Slide Camera Wrist Strap, is unwavering in their obsession with high quality, immaculate leather goods. The strap focuses on two contrasting colors placed back to back that automatically adjusts and fastens to the wrist from the weight of the camera. The strap features artisanal leather edge painting for a premium finish, and can be fitted to most cameras.
Depending on how the strap is held, the user can adjust for a tighter or looser grip on the camera by either placing the strap on their wrist or within their hand. The Tuscan vegetable tanned leather strap is available in two color variations: Field and Classic. The Classic version features a warmer natural leather color tone, while the Field variation has a softer gray tone.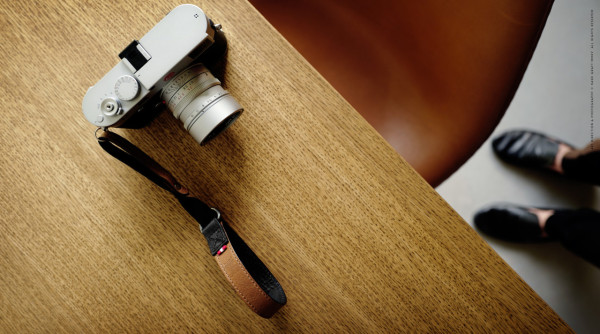 All photographs courtesy of Hard Graft.