Slim Wallet is a minimalist design created by Belgium-based company Aecraft. Consistent to Aecraft's line of leather products, the Slim Wallet is constructed and stitched by hand, and produced using premium Norwegian vegetable-tanned leather. The leathers are all hand-picked to ensure the highest quality, and each piece is unique as a result.
The wallet is designed so that the user can instantly take out frequently-used cards without even having to open the wallet. The wallet can also open up from the center to reveal all of the cards and banknotes. Even after placing up to 12 cards within the wallet, the wallet will stay closed and flush due to a velcro piece running across from the straps.
All cards and banknotes are securely contained within the wallet using elastic bands, even with only one card inside. The leather material is robust and triple-stitched to ensure the wallet's durability. A minimal deboss of the company symbol and logo are carefully engrained into the front and backside of the wallet.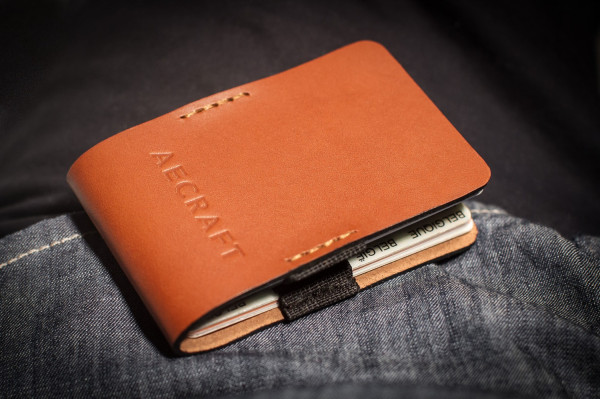 Design From Around The Web