Chances are you've experienced dorm life or student housing to some degree and know that it's sometimes less than desirable. Swedish architecture firm Tengbom Architects aims to change all that with a really cool idea for student housing in the form of a smart student flat. [Remember when we featured another, slightly larger student option in Sweden?] The student flat is not only affordable and environmentally friendly, the design and material choices are incredibly smart. Each individual unit measure 10 square meters (approx. 108 square feet) and is built from cross-laminated wood due to its carbon positive qualities.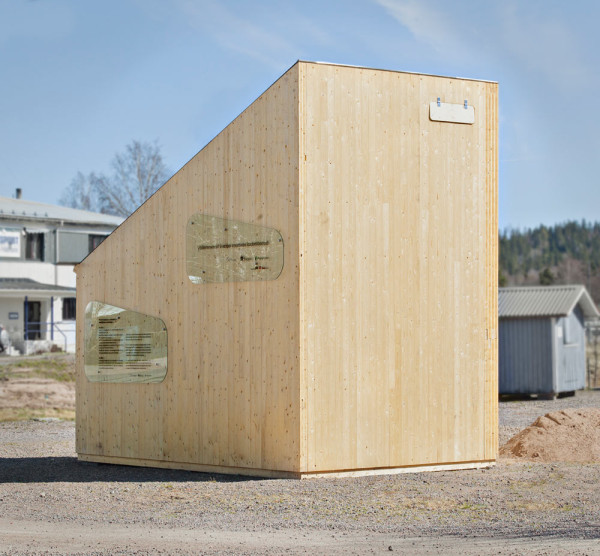 In 2014, 22 of these units will be built for students at the University of Lund in Sweden, helping to provide more affordable housing to students. Previous space requirements were 25 square meters but through legal consent, they were able to reduce that to 10 square meters, making the need for truly innovative thinking absolutely imperative.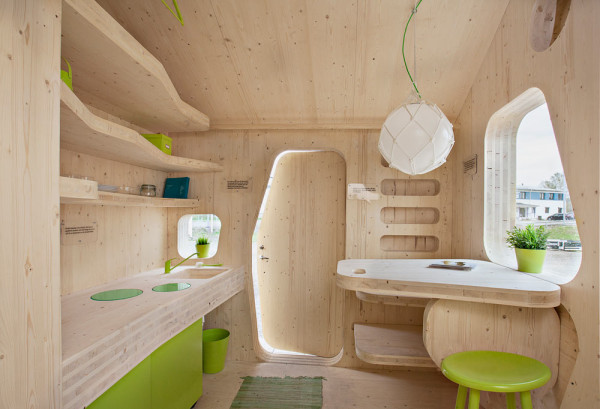 The compact flat offers a sleeping loft, kitchen, bathroom, and a small garden with a patio. It also looks like there's a desk area for studying. I love how they used the cross laminated wood throughout but with pops of lime green to balance it out. By using this material, they are able to get the rent reduced by 50%!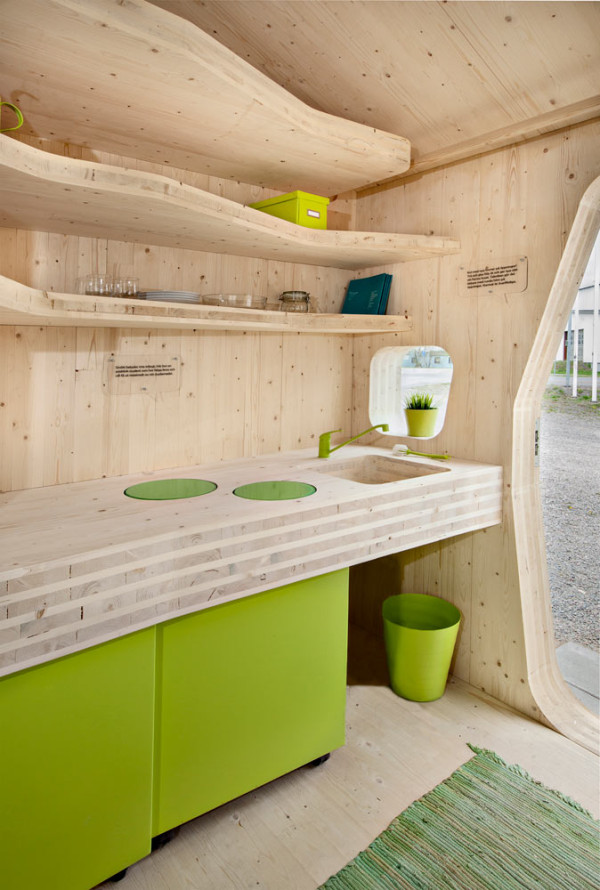 I also love all of the curves used instead of right angles.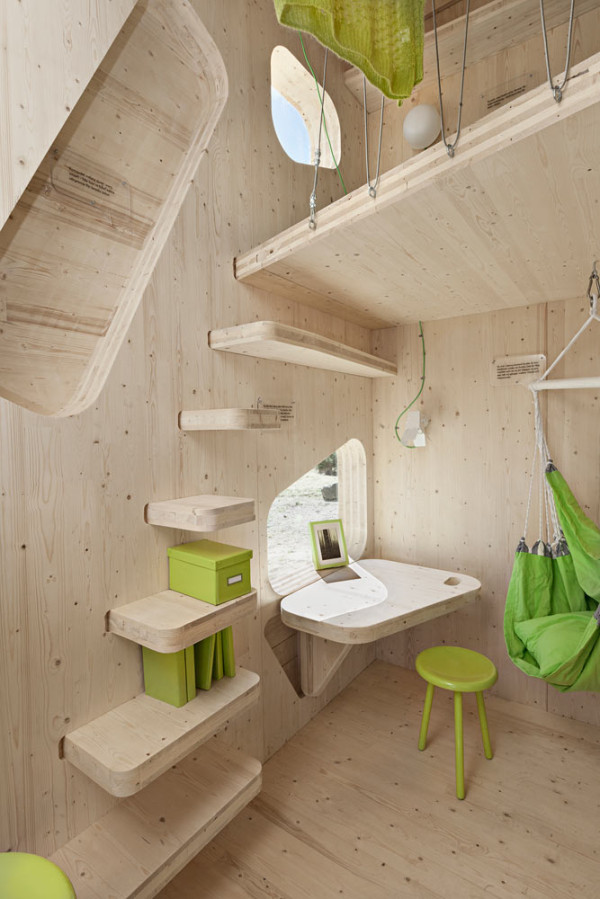 Despite the small space, they were able to pack the place with plenty of storage options.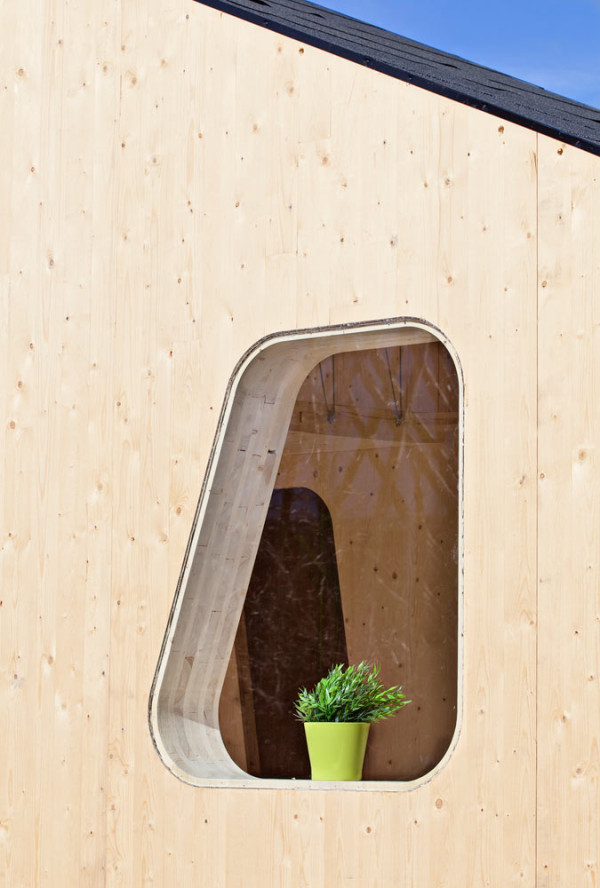 This particular flat will be on display until the 8th of December at Virserum Art Museum in Småland, Sweden. The project was done in collaboration with wood manufacturer Martinsons and real estate company AF Bostäder.
Location: Virserums Konsthall Kyrkogatan 34, 570 80 Virserum
Architect: Linda Camara & Pontus Åqvist, Tengbom
Assistant Architect: Lina Rengstedt, Olof Nordenson, Magnus Juhlin
Photos: Bertil Hertzberg