Sim-Plex Design Studio blew our minds earlier this year with a family apartment whose compact spaces were flexible to accommodate three people and their pets. The design studio recently completed another apartment in Hong Kong with clever storage solutions, smart technology, and transformable spaces. Smart Zendo houses a busy young couple and their son, and due to their jobs that involve lots of travel, they required a space for the grandmother to stay. Due to the busy nature of these urban dwellers, Sim-Plex designed the interior with a zen-like feel that utilizes the surrounding landscape framed by the windows as a calming element.
The living room design is lifted up via a wooden platform that hides lots of storage space underneath. When the panels are closed, the room becomes an open space with lots of possibilities. Built into the platform is a lifting table that can be used as a coffee table, for a tea ceremony, or for a casual meal.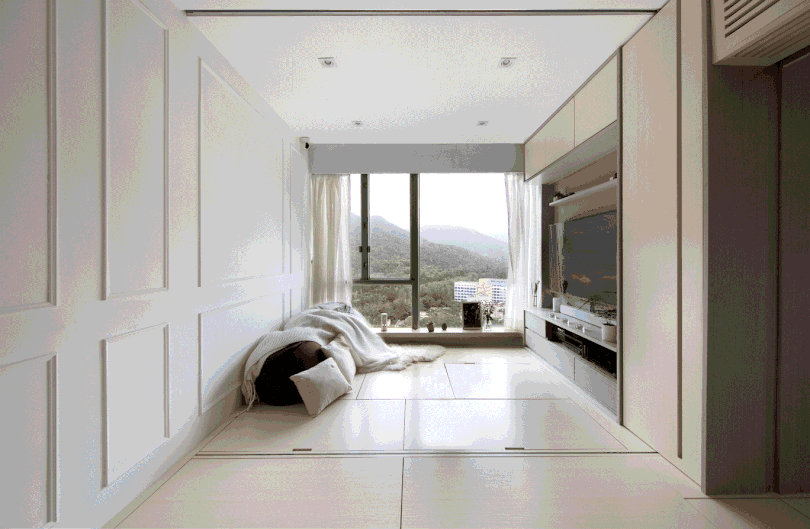 The 492-square-foot apartment is decked out with smart technology, including voice-activated synthesisers, lamp and air conditioning switches, automated curtains, lifting tables, projection screens, and electronic door locks. In addition to the tech gear, the home utilizes the principles of Feng Shui in how the spaces are laid out, how things are balanced, and making sure the five elements are incorporated. To make sure all the elements were covered, the "wood" element shows up in the maple veneer used on the storage cabinet wall.
If the grandmother comes to stay, the living room can be partitioned off to give her a private space. The slide/folding doors include louvers for ventilation and glass panels to let light pass through to the kitchen when the doors are shut.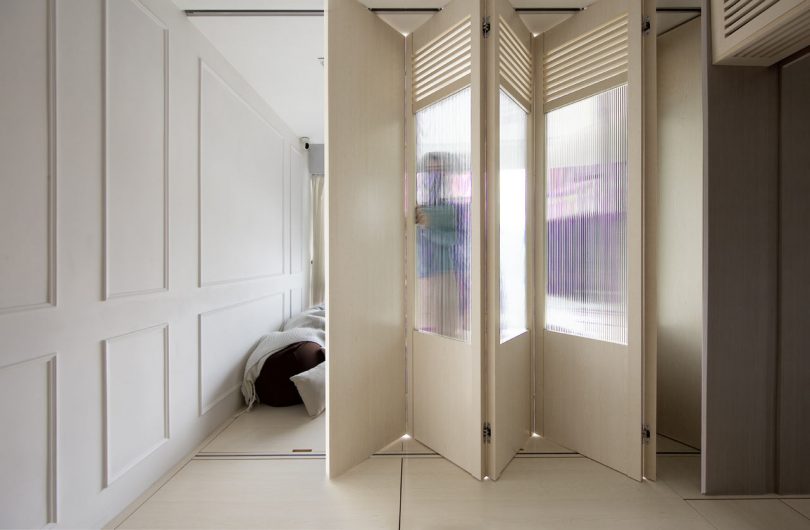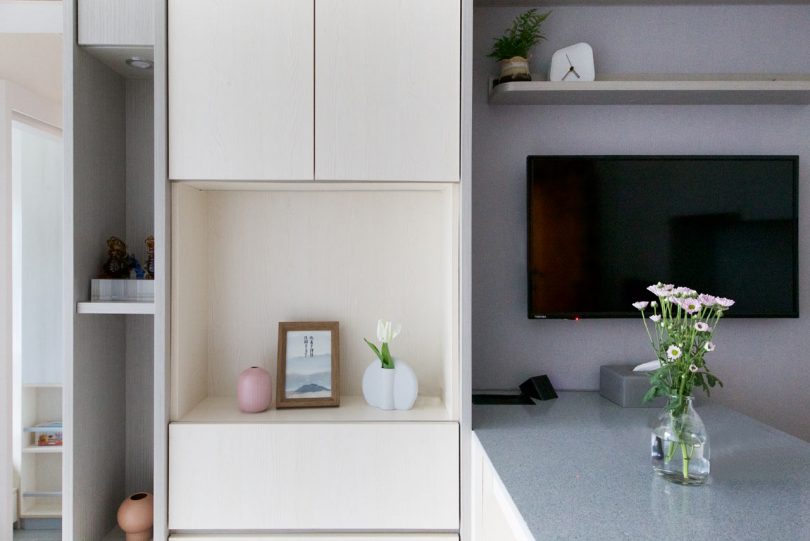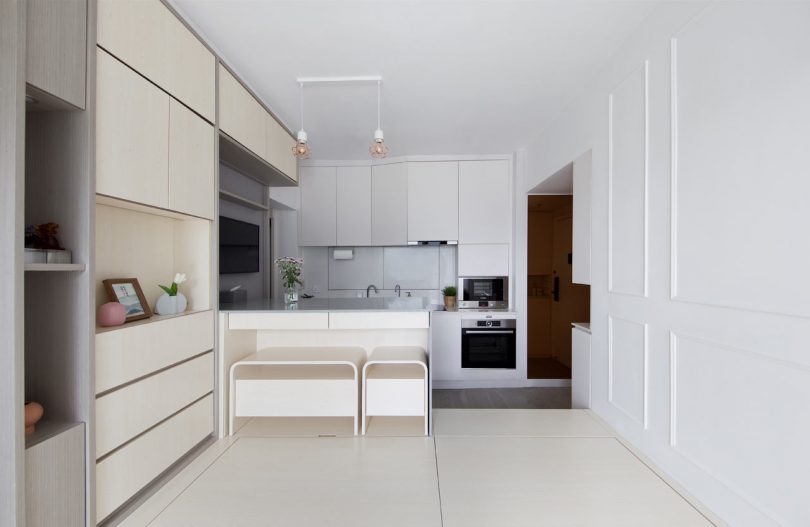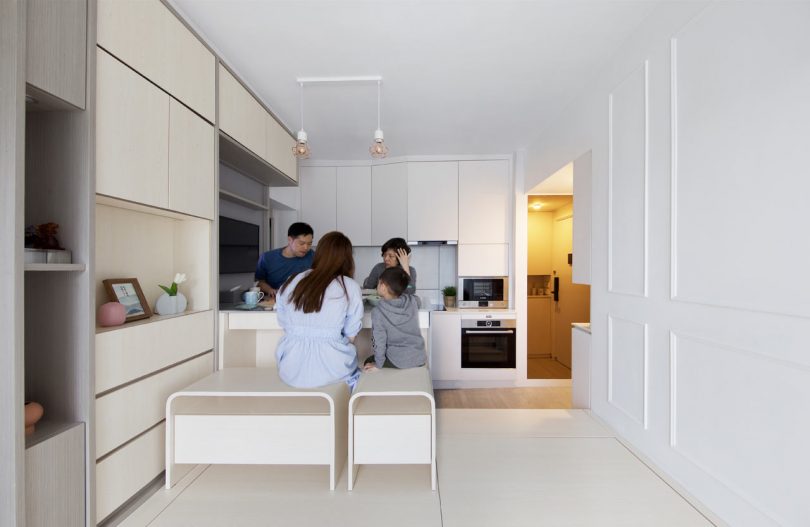 The son's bedroom also includes a raised platform that elevates the bed, gives him storage underneath, and a place to sit when it's closed.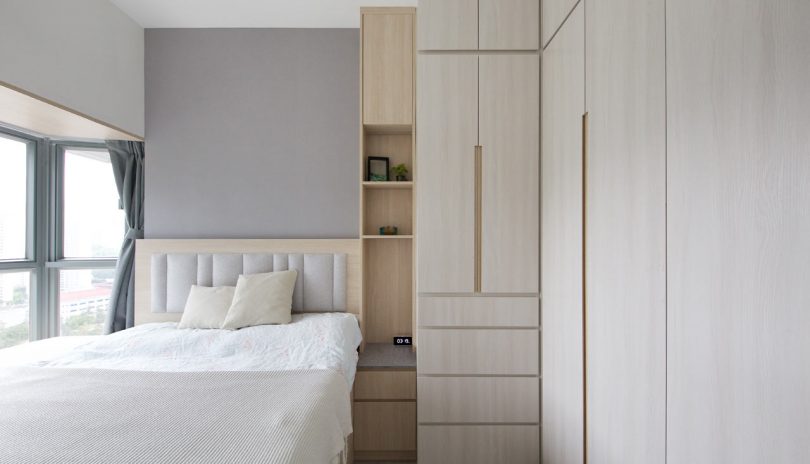 The primary bedroom has tons of built-in storage as well. There's even a hidden vanity that pulls out from one of the cabinets.