Today marks the official first day of summer (yay!) and with that comes official beach weather. To get you ready for future dog days of summer, here are 10 of the newest beach towels to hit the Society6 catalogue: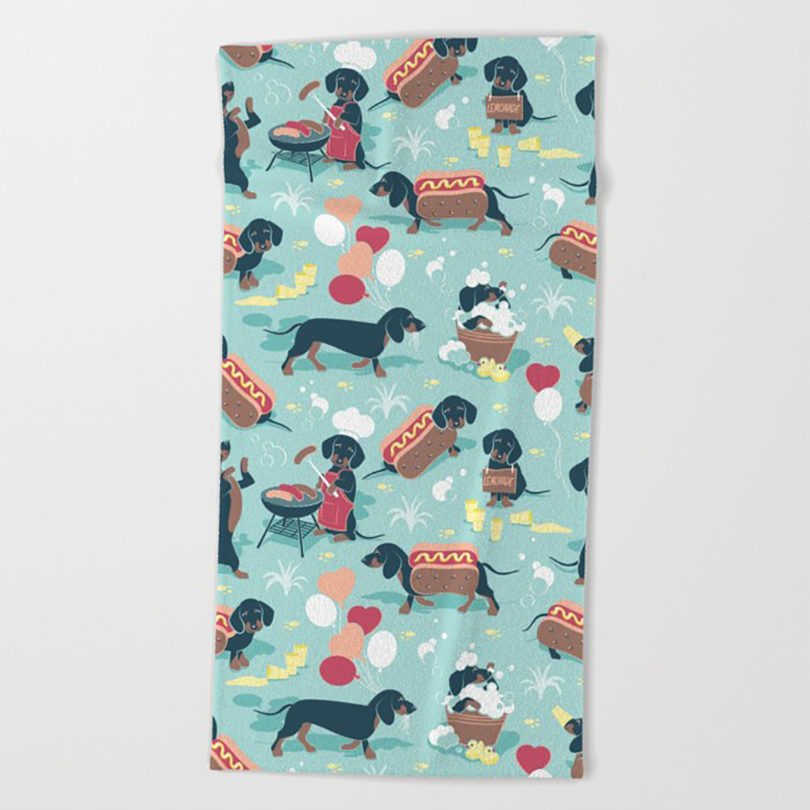 Hot dogs and lemonade beach towel Selma Cardoso
Surf girls beach towel by Tasiania
TOUCAN tropical toucans beach towel by Magic Dreams
Here comes the sun beach towel by I Love Doodle
Orange Harvest – White by Leanne Simpson
beach – summer love II beach towel by Ingrid Beddoes photography
Summer Sunset beach towel by Cascadia
Mid Century Modern Geometric 04 Yellow beach towel by The Old Art Studio
In an ongoing effort to support independent artists from around the world, Design Milk is proud to partner with Society6 to offer The Design Milk Dairy, a special collection of Society6 artists' work curated by Design Milk and our readers. Proceeds from The Design Milk Dairy help us bring Design Milk to you every day.

Design From Around The Web