Space Perspective Unveils Capsule That Will Take You to Space in Comfort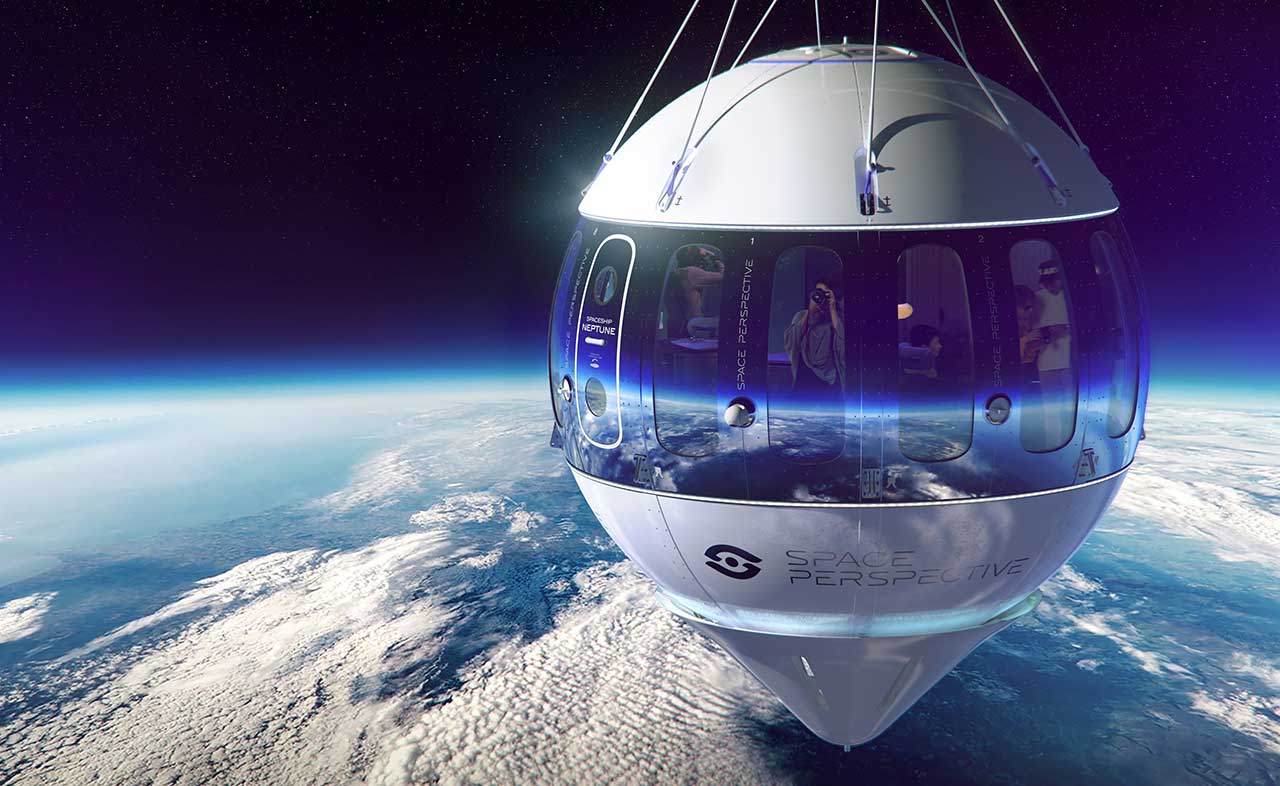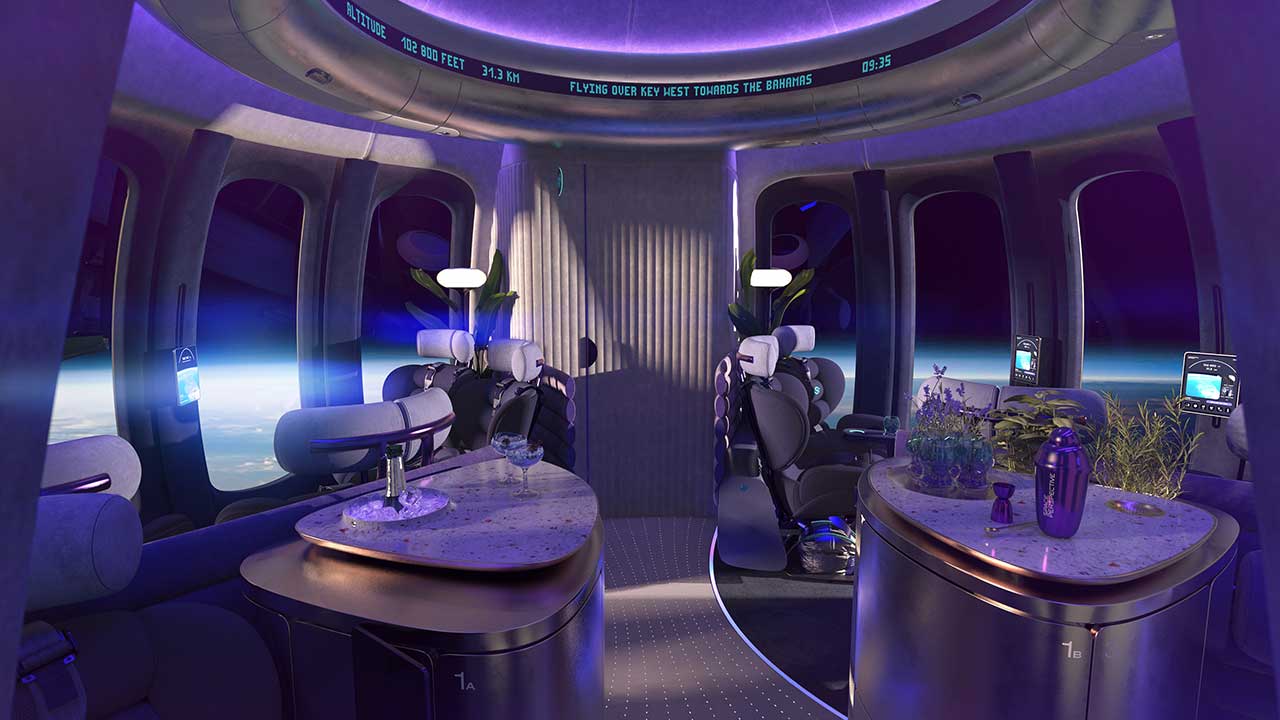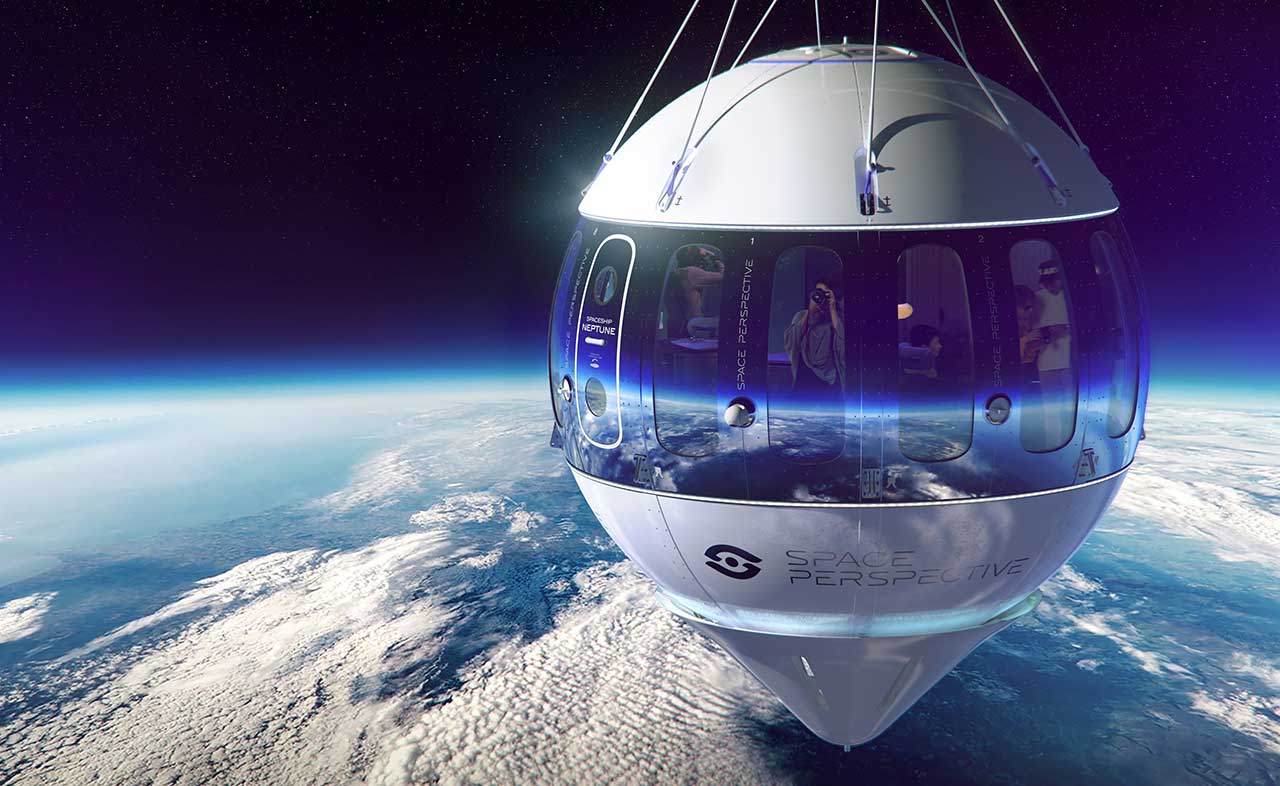 Space Perspective Unveils Capsule That Will Take You to Space in Comfort
1/11 Photos
2/11 Photos
3/11 Photos
4/11 Photos
5/11 Photos
6/11 Photos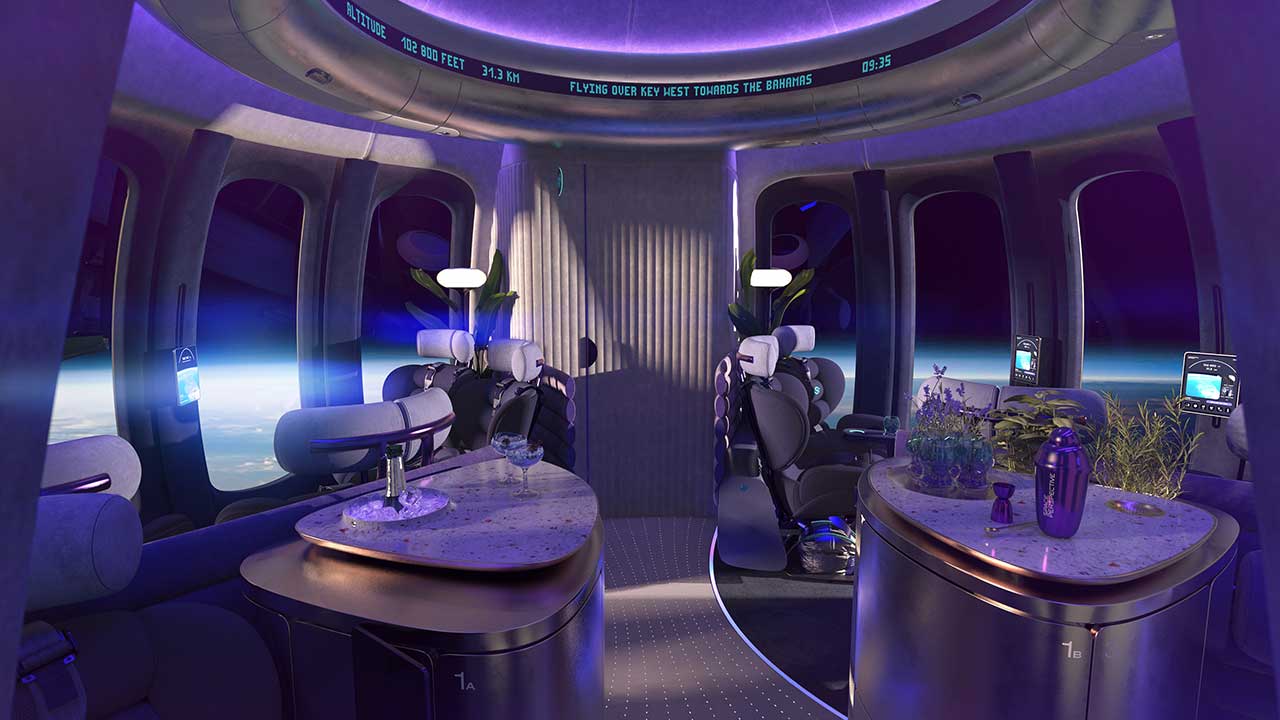 7/11 Photos
8/11 Photos
9/11 Photos
10/11 Photos
11/11 Photos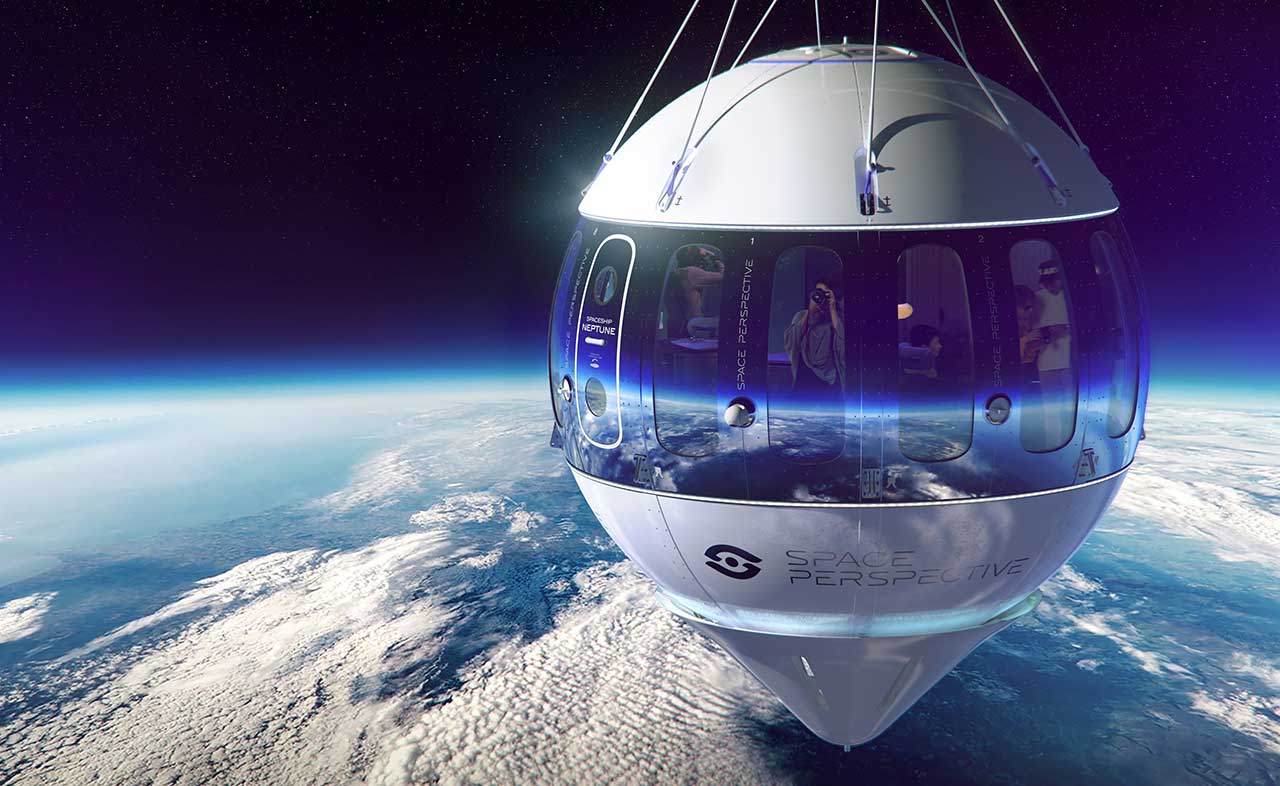 Space Perspective has set out to revolutionize space travel by making it more comfortable, safer, and more accessible (for those with deep pockets). The luxury space travel company just unveiled their "carbon neutral, zero-emission" capsule design called Spaceship Neptune. The spherical pressurized vessel is set to begin carrying passengers to the edge of space in just two short years, with Space Perspective currently taking reservations for 2025 and on. If you're ready to jump onboard, you can make a fully refundable deposit beginning at $1000 (you can even pay using crypto), but prepare to have $125,000 for the actual flight.
Spaceship Neptune is suspended from a giant patented SpaceBalloon™ that propels it to space and keeps it afloat for a few hours before carrying it back to Earth after a six-hour round trip. A splash cone allows the capsule to safely land in the water where a Space Perspective crew will scoop up the passengers, balloon, and vessel.
Dan Window, Experience Design Lead, and Isabella Trani, Experience Designer, said: "Space travel presents a new realm of exciting challenges and creative thinking. As design specialists we have integrated the travel experience and aesthetic – from head room and groups of Explorers being able to move around comfortably within Spaceship Neptune from chair to restroom to bar – to, of course, maximizing the once-in-a-lifetime views. We now also have an exterior aesthetic that is every bit as powerful as the interior revealed in April – the engineering team have delivered an unsurpassable outcome in relation to performance and safety."
The round shaped vessel offers a roomy interior that resembles more of a futuristic spa than space vehicle. The climate-controlled Space Lounge features deep, reclining seats with a bar and mood lighting for ultimate space travel enjoyment. There's even a restroom onboard should nature call.
The sleek vessel is outfitted with 360-degree panoramic views which passengers can enjoy on the two-hour descent back to Earth.
Just imagine reclining back with a cocktail and watching the most surreal views of all time over the course of six hours!
To learn more about Spaceship Neptune or to book a flight, visit spaceperspective.com.