Stokke, designer of stylish childrens' furniture and equipment, has recently expanded their collection to include modular, multifunctional furniture. Stokke Home consists of four pieces for the nursery that grow and change as your child grows.
The crib, portable cradle, changer, and dresser can stand individually or attached to work together. The elements are clean and modern, but also have a touch of whimsy befitting a nursery.
The Stokke Home Crib is a house-like structure with an adjustable platform. The side panels can be removed as the child grows. It can even be transformed into a playhouse or sofa!
The Stokke Home Cradle is a simple and lightweight cradle that's perfect for a bedroom of any size. It can fit with the Home Crib to create a soft, comforting environment that soothes a baby.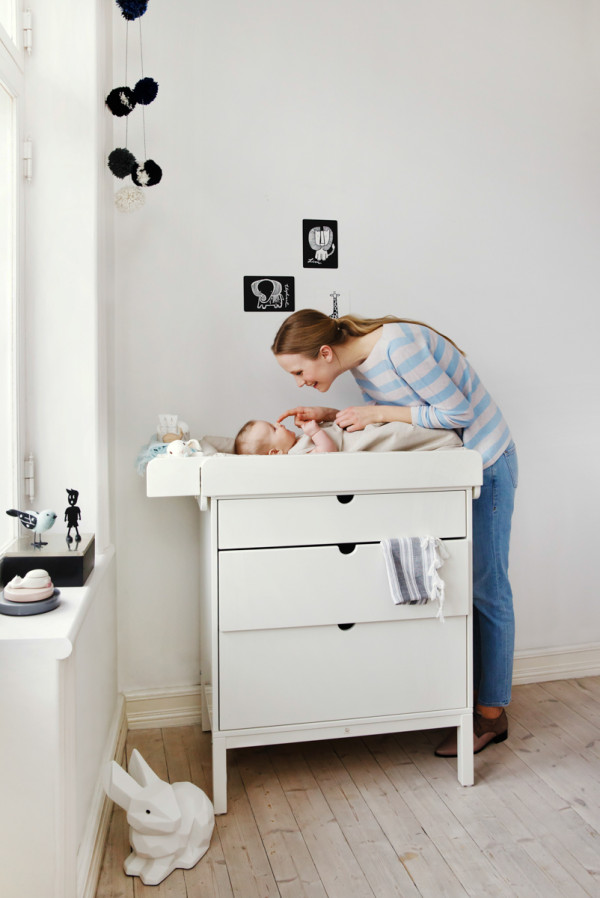 The Stokke Home Changer (top) is a multifunctional piece that can attach to the crib, cradle, or dresser. It can be front facing or side facing, and can be turned into a play table by turning it upside down and laying it onto the Cradle. Lastly, the Stokke Home Dresser is a classic dresser made of European beech wood with a timeless look. Its ability to turn into a changing table and work as a storage solution ensures its functionality throughout time.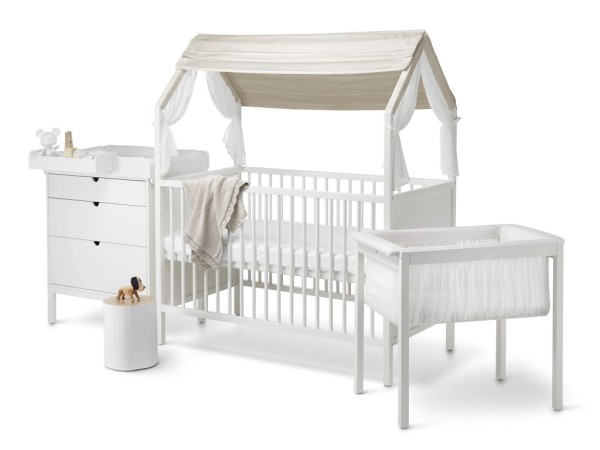 The whole collection is eco-friendly and made from sustainable, non-toxic materials.

Design From Around The Web