We've previously featured the work of Seoul-based studio PESI and now we're checking out their latest release, GROUND FLOOR. The design aims to help those falling into the one-person household category who've taken on a pet to help beat loneliness. With singles often living in smaller spaces, studio PESI decided to go for a two-in-one design that merges a storage shelf with a pet house, solving the lack of storage while giving a dog or cat a cozy space to call their own.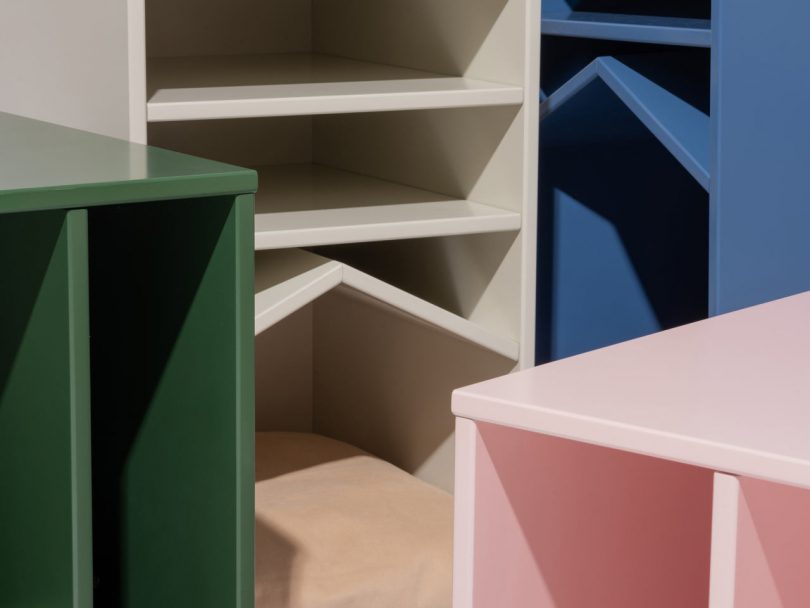 To make the design work, a roof-like divider clearly marks the pet's home in the lowest compartment, i.e. the GROUND FLOOR. As it's a flat-pack piece, the easily assembled shelf's "roof" can be lowered or raised depending on the size of the animal, as can the additional shelf dividers to accommodate storage needs. It's made from painted MDF (medium density fiberboard) that comes in beige, green, pink, and navy.
Studio PESI collaborated with TAMKEN after DDP (Dongdaemun Design Plaza) and Seoul Design Foundation invited them to create a new piece of furniture to exhibit at the DDP Design Fair in December 2019.