I'm just finishing up our backyard project and we're missing one thing: lounge furniture. We've got the basic seating, outdoor dining, but no outdoor space is complete without that special place for relaxation. You know the spot: the go-to spot for reading, napping, or good conversation.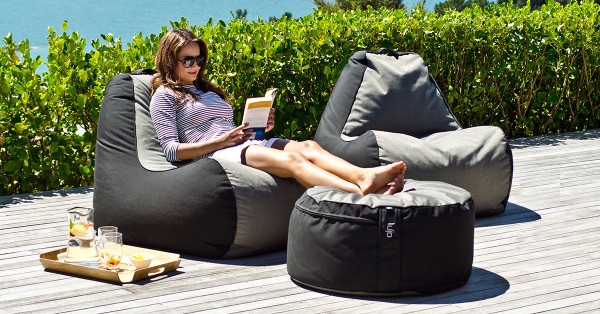 While looking at options, I was reminded about the great modern furniture from New Zealand-based brand Lujo. From free-standing hammocks to outdoor bean bags to giant outdoor cushions, Lujo's large selection of modern lounge seating is larger and more diverse than most. Designed and made in New Zealand, Lujo's products elevate the outdoor in a stylish way and create relaxing environments your neighbors will envy.
The fact that they use high quality materials, like marine grade Sunbrella® fabric, durable hardwoods and quick-dry outdoor foams mean they will far outlast most other outdoor furniture options and look good while doing it.
Plus, they stand behind their products with a 5-Year Warranty and free international delivery through lujoliving.com. I'm definitely considering some of these pieces for my yard—I think the hardest part now is deciding what to get from their huge selection!
Lujo's Outdoor Bean Bag Chairs are a serious upgrade from those unsightly blobs that your older brother played video games on in your mom's basement. These structured cushions are both and comfortable, and will withstand anything the outdoor elements can throw at them.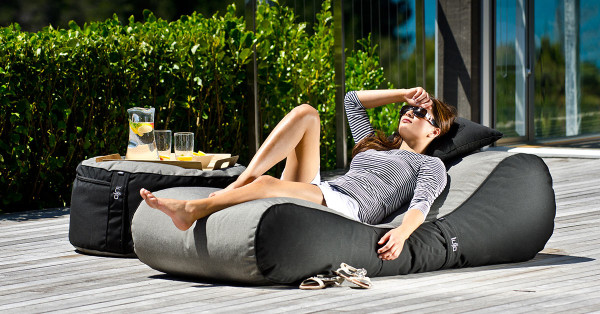 If you're looking for a more laid back lounging experience their Outdoor Bean Bag Lounger are the answer. When you're not using them outside they can be used inside, making them highly versatile.
Lujo's Modern Hammock with Stand is an architectural sculpture for your backyard that you can also lounge in 24/7. Made with durable Kwila hardwood, you can put this hand-crafted freestanding design anywhere. And you have the option of purchasing additional accessories like attachable side pockets or a Bluetooth speaker to stream your favorite summer sounds.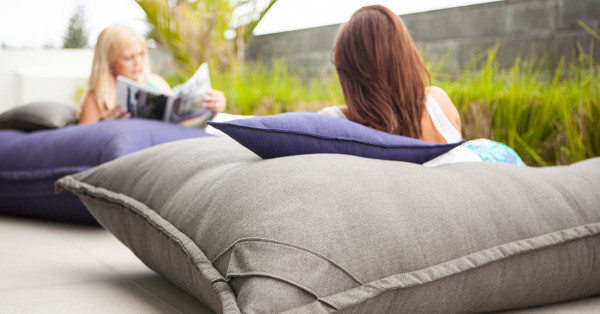 These Large Outdoor Cushions are exactly that: gigantic pillows for your backyard or patio space. Great for kids and adults alike, these are both waterproof and filled with soft yet compression-resilient balls of "spongy" polyester fiber for a really decadent lounging experience.
And, for serious lounge lizards, Lujo's Sunlounger is sophisticated and modern—perfect for poolside or patio.
These unique sun loungers have been cleverly designed to allow multiple lounging positions by utilizing a stopper to lock it into different positions. Laid back or upright, the choice is entirely yours.
Alternatively, you can remove the stopper completely to experience the relaxing rocking motion as you drift off into absolute bliss!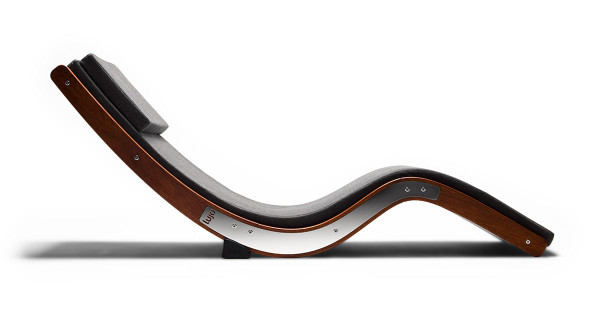 Check out this video to see them in action: