Superficiale by Martinelli Venezia Was Made to Alienate Your Senses
Superficiale by Martinelli Venezia Was Made to Alienate Your Senses
1/11 Photos
2/11 Photos
3/11 Photos
4/11 Photos
5/11 Photos
6/11 Photos
7/11 Photos
8/11 Photos
9/11 Photos
10/11 Photos
11/11 Photos
At this year's Milano Design Week, designers Carolina Martinelli and Vittorio Venezia of studio Martinelli Venezia showcased their latest project Superficiale, a collection of furnishings, accessories and lighting that collectively create a very jarring and disorienting domestic landscape. Superficiale is a part of SuperSuperfici – The Spirit of Memphis (Reloaded), an initiative curated by Giulio Iacchetti and Matteo Ragni and promoted by Abet Laminati to celebrate the historic Memphis movement started by Ettore Sottsass and the forty years since its inception.
Superficiale comprises repeating graphics that occupy every inch of visible space, to the point where the microclimate becomes too much for the senses. Martinelli Venezia designed the pieces not to be used but to be looked at, "like souls aware of the sense of alienation they inspire." Superficiale looks radical because it is using the very same avant-garde way of thinking in the Memphis design movement as a tool to experiment on paper.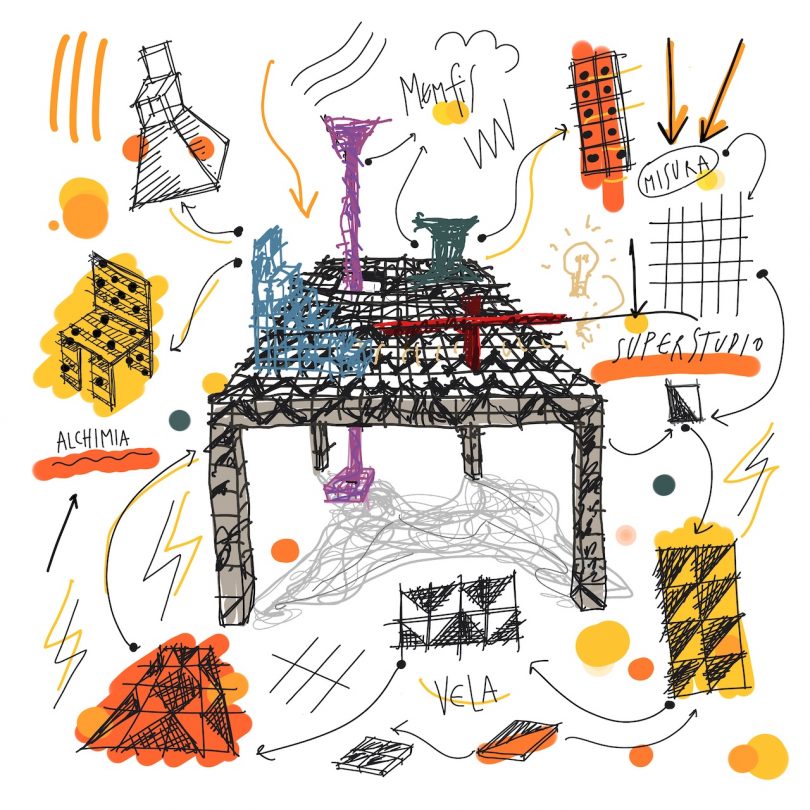 Photos by Max Rommel.