Every other week we're inviting one of the Design Milk team to share five personal favorites – an opportunity for each of us to reveal the sort of designs we use and appreciate in our own lives from a more personal perspective. Senior Editor and Art Director Kelly Beall takes the reins this week for our Take 5 series…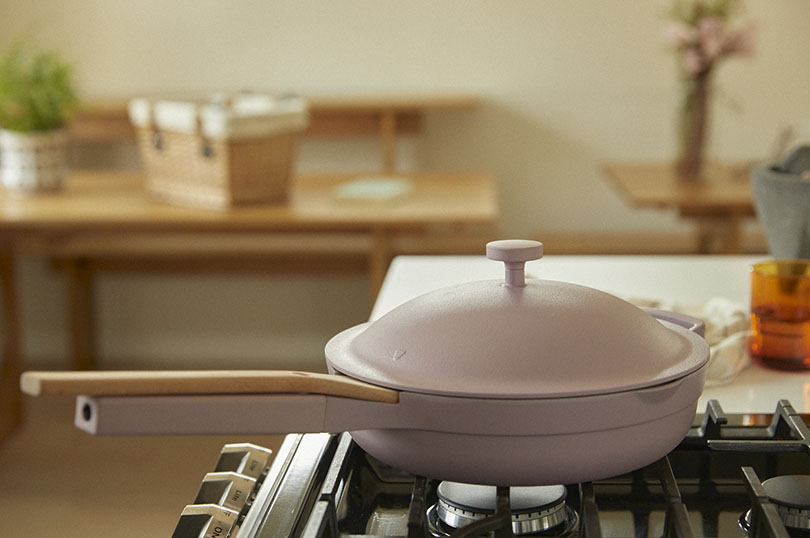 1. Our Place Lavender Always Pan
If you love to cook and tend to run low on space in the kitchen, then you're likely to appreciate the Always Pan from Our Place just as much as I do. This one pan replaces 8(!) traditional pieces of cookware all while looking good enough to leave out on the stovetop if need be. With this multifunctional giant you can braise, sear, steam, strain, saute, fry, boil, serve and store your food. My favorite touch is the way the accompanying beechwood spatula happily nests into the handle spoon rest. They recently released the lavender hue seen above, which I own and love.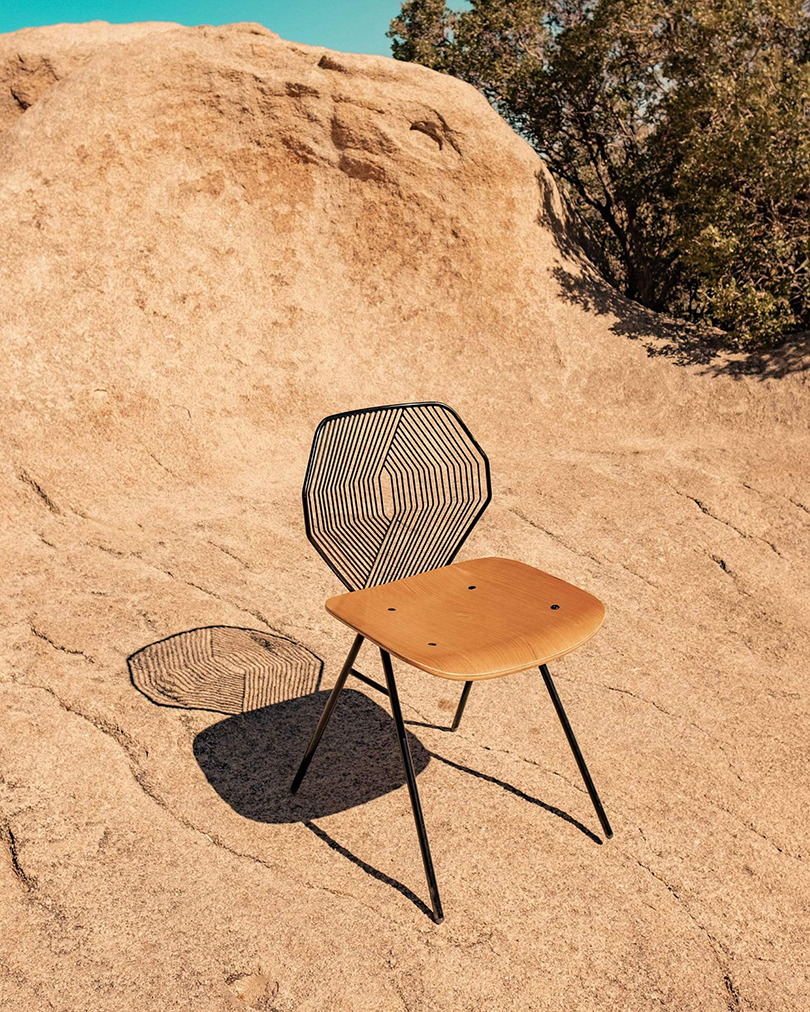 2. Bend Goods Wood + Wire Chair
I'm drawn to this chair by Bend Goods for a lot of reasons, not least of all that it's made for both indoors and outdoors. A magical quality for any piece of furniture when you need an extra place near the grill or pulled up to the dining table. The geometric design that makes up the backrest is made from recycled iron, in fact all pieces from Bend Goods are, adding extra durability to the bent plywood with white oak veneer seat. The design as a whole is reminiscent of mid-century diner chairs with a twist!
3. Terra Kaffe TK-01
I love the morning ritual of brewing coffee, not only is the smell intoxicating but it also helps wake me up. The TK-01 is a super automatic push button bean-to-cup espresso machine that grinds fresh beans with its built-in whole bean burr grinder before each fresh cup. (If you happen to prefer pre-ground coffee, there's a work around for it.) To the side sits the milk canister that accompanies the built-in frother that's entirely customizable for amounts of both milk and froth. The TK-01 can also control brewing temperature, pressure and bean extraction for my fellow coffee snobs.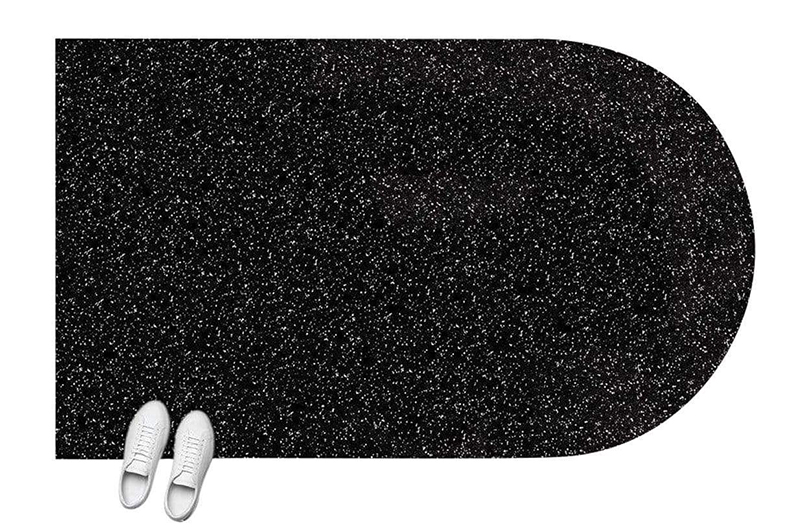 4. Slash Objects Speckled Black Half Capsule Floor Mat
As we hopefully begin the descent into cooler temperatures, we also get ready to accept extra debris getting tracked through the front door. Slash Object's Half Capsule Floor Mat makes for a modern statement and is ready to take on the job of catching rain, leaves, and more. Made from post-consumer recycled rubber, this mat is up to the task of taking on heavy foot traffic and works great outdoors as well. Double up with one on the front porch and another in the entry to keep your floors spotless.
5. Monopoly Bob Ross Edition Game
This Bob Ross Monopoly game is already on my Christmas list! You can buy, sell and trade works of art from Bob's own The Joy of Painting series. Even the tokens are quintessential – choose from a Squirrel, Pine Tree and Easel among others. Amass cabins and covered bridges as you think happy tree thoughts on your way to being the last one standing with the most Happy Bucks. When this shows up under the tree, you know I'm going to have the family playing that same day!
This post contains affiliate links, so if you make a purchase from an affiliate link, we earn a commission. Thanks for supporting Design Milk!