Since opening the Lokal Hotel in Philadelphia, Chad and Courtney Ludeman decided to provide a different kind of hospitality experience for Lokal Hotel's second location… out in the middle of woods. After realizing that there was a gap for travelers looking for a high-design vacation home rental, the founders bought and completely overhauled a 1960s A-frame cabin that looks out to the Maurice River in Dorchester, New Jersey.
Since this is the couple's first foray into vacation homes, Chad and Courtney renovated and designed the A-frame themselves along with their two boys and an in-house crew. Over the summer, the family slept in tents and eventually in the A-frame's upper bedroom in sleeping bags while the crew commuted from Philly. With a lot of elbow grease, the Lokal Hotel's second location is now a picture-perfect spot for a quick retreat away from the city.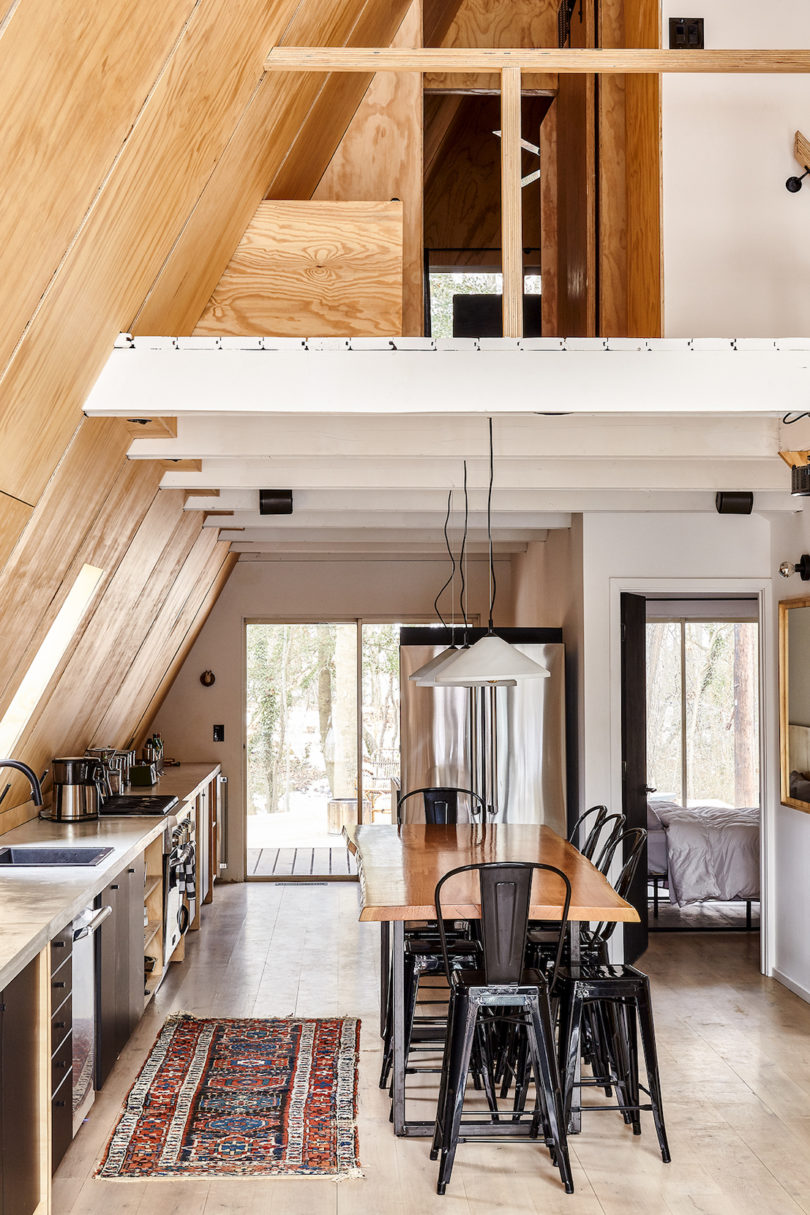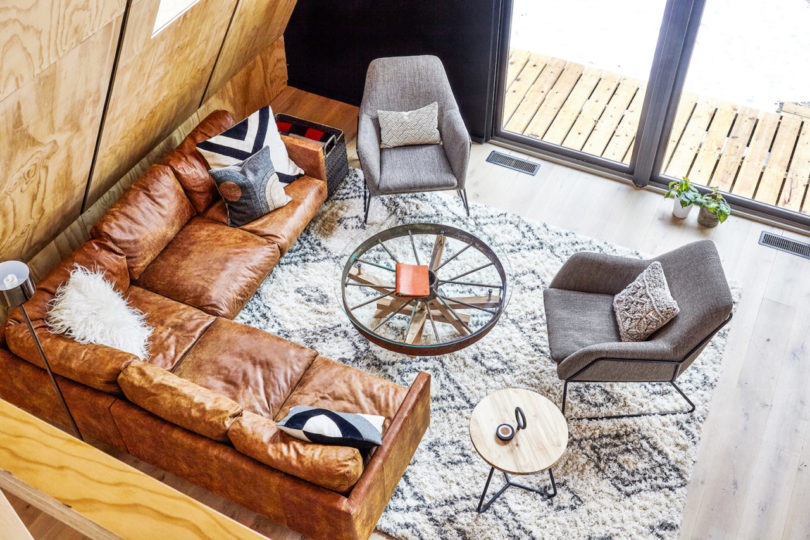 This isn't just any rustic cabin. The interiors have that Scandinavian modern charm that blends in so well with the cabin's surroundings. A neutral material palette of concrete, bleached flooring, pine plywood, and matte black and white gives the house a contemporary charm in a warm, inviting kind of way.
The cabin consists of three bedrooms and two bathrooms. The queen bedroom on the upper loft level has its own deck and bathroom, and looks out into the woods and river. The first floor contains another bedroom, a full bath, the living room, chef's kitchen, dining room and bar. The basement was refinished into a "bunk room" with four twin bed nooks custom-built into the walls and has its own lounge area and TV.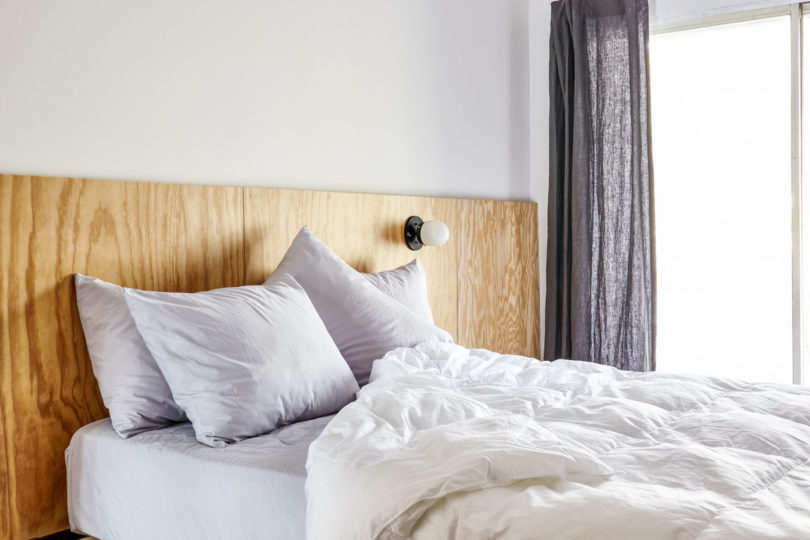 Chad and Courtney wanted to make sure guests had everything they could possibly need at the cabin. Onsite amenities include Parachute Home linens and robes, a Big Green Egg grill to prepare meals (as well as wood, lump charcoal, spices, oils, coffee from Rival Bros and loose leaf teas from Steap and Grind), two fire pits, a wood-fired hot tub, wifi, cable TV, a projection screen and Apple TV to watch HBO GO, Netflix and movie rentals, Sonos surround sound, and a portable bluetooth speaker for tunes to accompany you on hikes to the beach.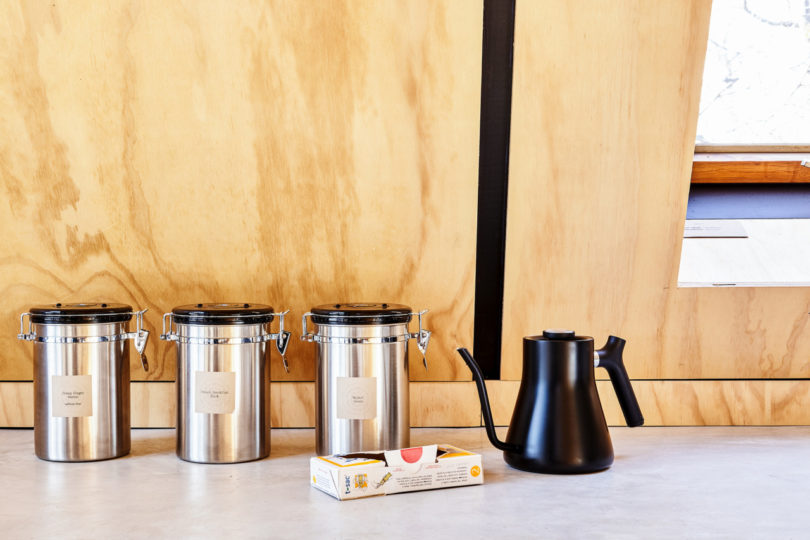 What: Lokal Hotel – A Frame Cabin
Where: 3 Penny Ln, Dorchester, NJ 08316, USA
How much? Depending on the season, the cabin starts at $150 per night.
Highlights: This is the A-frame cabin of your vacation dreams. Rustic but modern at the same time, and equipped with all the necessities and technology you need, this is a perfect retreat away from Philly with only a 50 minute drive.
Design draw: The interiors have a Scandinavian modern type of a feel with lots of neutral colors and natural materials.
Book it: Visit Lokal Hotel
Photos by Heidi's Bridge.