Every January, we launch our new collection at Pinch's annual PEEP SHOW. Our whole team gets involved from the R+D to the execution and witness the first "Guinea pigs" interact with our new creations. It's a beautiful process, to watch the hard work come to life. We see what works and what still needs tweaking. As you can imagine, it's quite stimulating… and exhausting!
So that said, February is our month to rejuvenate. And what better way to rejuvenate, than to get inspired! We are currently obsessed with Henry Hargreaves' beautiful food photography. Here are some of our favorites!
Henry Hargreaves is a New Zealand still life, art and fashion photographer working out of his studio in Brooklyn. He is known for fun, creative, provocative and memorable images. He has created a wide spectrum of work be it for commercial clients like Ralph Lauren, Sagmeister & Walsh, GQ, V, Esquire, New York Magazine or in personal projects like 3DD: a 3D Celebration of Breasts, The Death Row Last Meal series, Bacon Alphabet or the Edible Subway. What unites his work is his restless and curious mind, a fascination with the unusual or quirky and a desire to see how photography can illuminate the world and spark conversation.
Food of the Rainbow – food styling by Lisa Edslav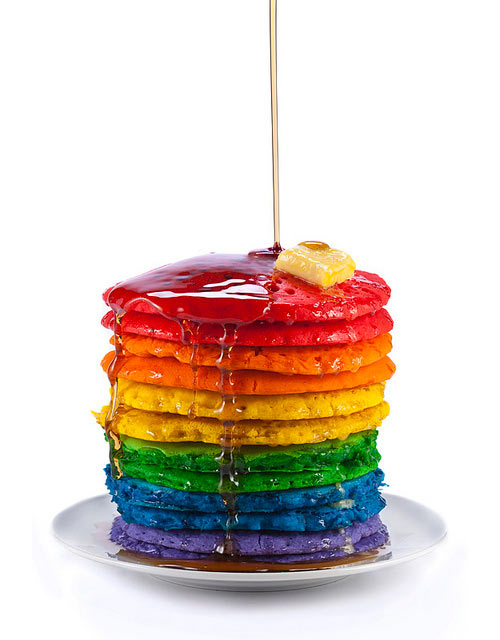 Mark Rice-Ko series – food styling by Caitlin Levin (first image also)
Bacon Alphabet – food styling by Sarah Guido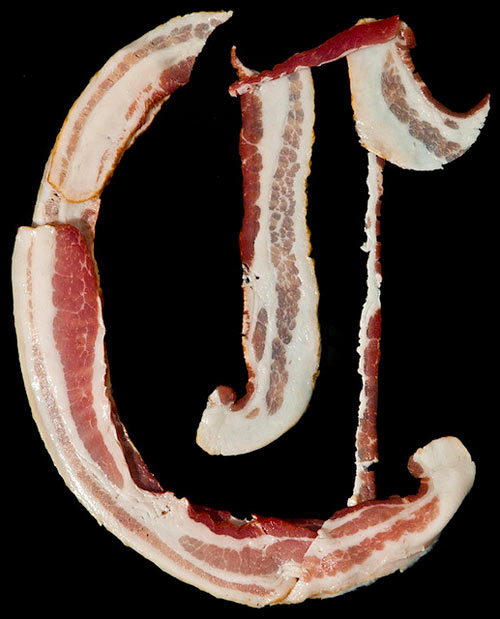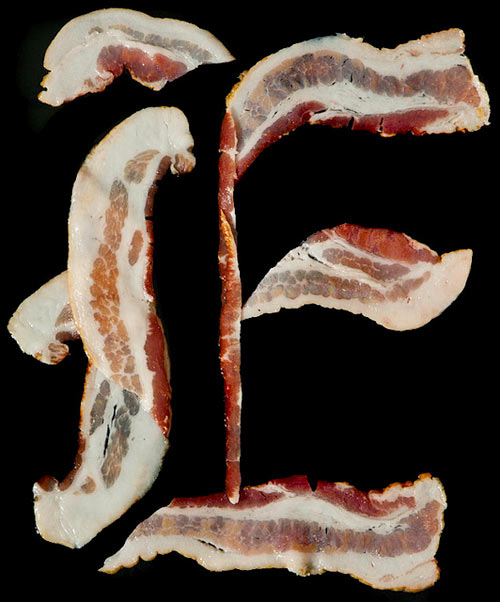 Toasted Icons – food styling by Angela Barrow
Carrot eye chart – food styling by Nicole Heffron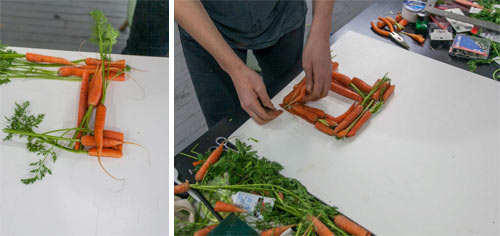 Eye chart assembly
All photos by Henry Hargreaves.