When it comes to yoga, everyone needs a little motivation and direction sometimes. TERA, a circular Kvadrat wool rug embedded with an array of LED lights, looks to improve home exercise with subtle touch-sensitive technology.
The concept behind the Tera Fitness Mat designed by European fitness company, Lunar, is not unlike the classic game of Twister; instead of spinning a dial to dictate placement, color-coded LED lights embedded into the TERA guide users where to place hands and feet accordingly. Sensors woven into the rug provide users with real-time touch/pressure feedback, designed to aid users to shift their weight for ideal form and safe transitions from one move into another.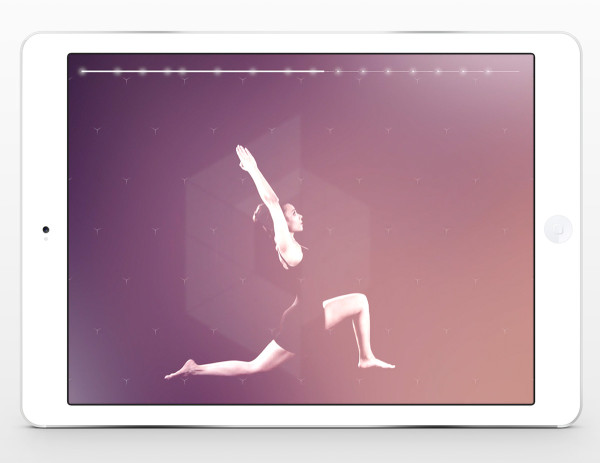 An accompanying Bluetooth-enabled tablet app connects the fitness mat wirelessly to visually illustrate each movement and pose through pre-programmed routines, with Pilates or Tae Bo programs also available to complement yoga exercises. But perhaps the biggest selling point of this yet-to-be-released design is the rug's modernist design which succeeds as a decorative carpet as much as a piece of exercise equipment in a room, eliminating the need to hide exercise equipment post-workout.