Remember Robin Falck's incredible micro cabin in Finland? He's back with another cabin, this time an A-frame, that also boasts a minimal carbon footprint. The Nolla cabin came about as part of Finnish renewable energy company Neste's Journey to Zero campaign where they're working on ways to reduce emissions.
Located in Vallisaari, an island in Helsinki, Finland, the Nolla cabin is a dwelling that spans a compact 9-square-meters. It's designed to be easily built, disassembled, and transported without the need for heavy machinery, making it an ideal option for a getaway.
The structure rests on pedestals that can be adjusted to suit the landscape. It also means no harm is done to the land when/if the cabin is removed.
The cabin is made for simple living amongst nature, stripped away of most modern conveniences, relying solely on renewable energy. It's outfitted with solar panels on one side of the roof and mirrors on the other that reflect the sun so the interior doesn't get too hot.
One end of the unit is all glass allowing visitors to enjoy the water views and surrounding nature.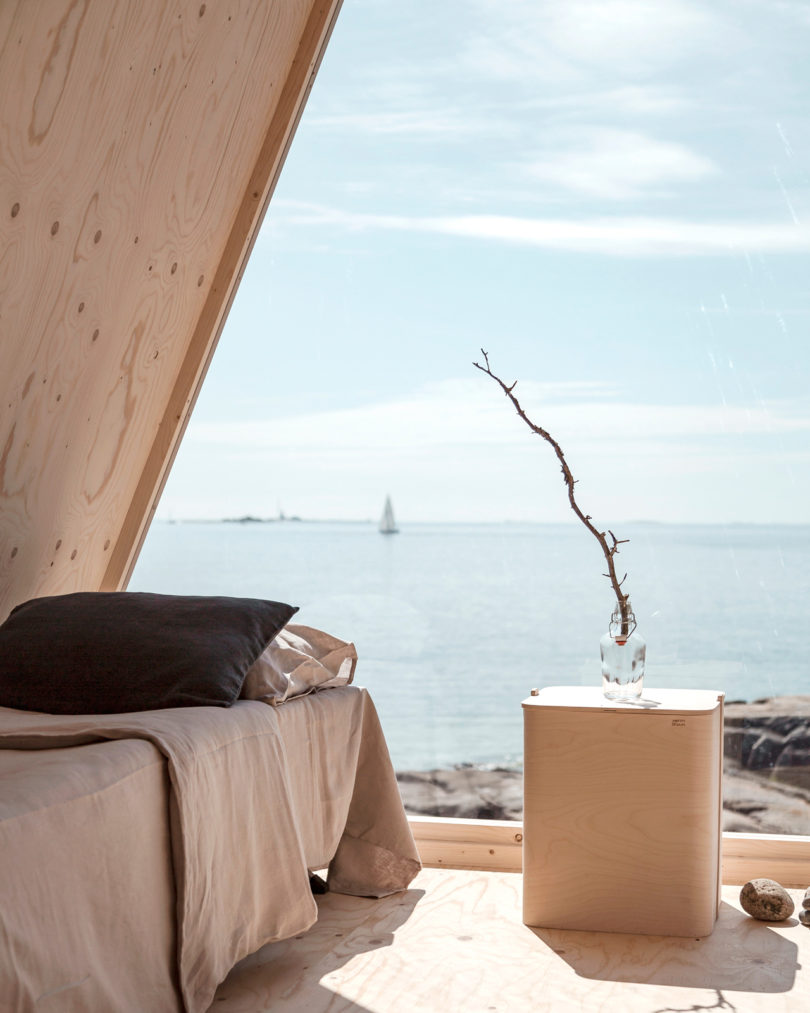 Wish you had a place like this of your own? Good news – you can try it out by renting it on Airbnb for $35 per night to see if you can truly live that minimalist life.