The luxury hotel Amanzoe, part of the Aman group, is coming to bloom again this Spring in the middle of ancient Greek archaeological sites, rocky coves and olive groves of the Peloponnese countryside. The grand project consists of individual villas and pavilions, all perched gently on a hill. The collection is nestled within the bustling Porto Heli on the bay of the Argolic gulf with panoramic views of sea and stone.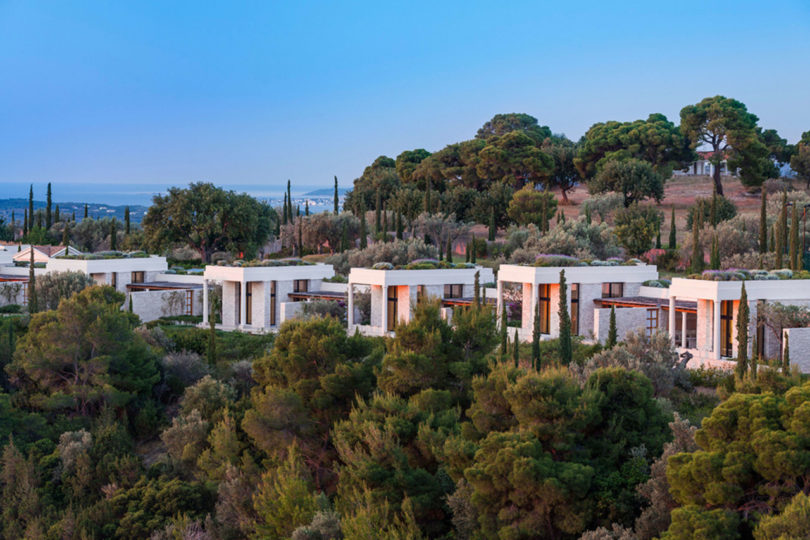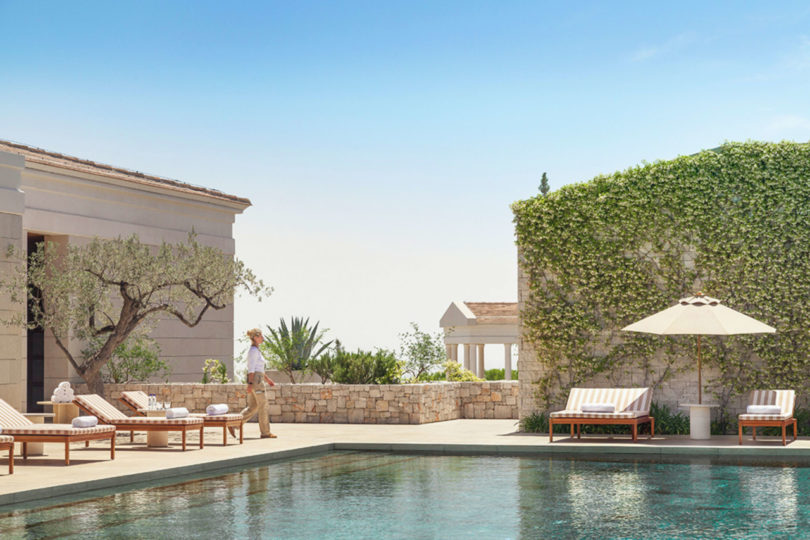 Each guest Pavilion looks like it is borne out of Greek mythology, featuring classical Greek architecture, columned walkways, and courtyards made more private and secluded by the surrounding aged stone walls.
Amanzoe's private Beach Club hosts trips to the nearby islands of Spetses—known for Venetian and neoclassical architecture—and Hydra—known for being a car-free island with lush walking trails. For a more intimate experience that allows you to go at your own pace, choose one of Amanzoe's boats and go on a cruise to uninhabited islets, or sail and swim in secluded coves nearby.
Nearby are the Sanctuary of Asklepios at Epidaurus and the citadel of Mycenae, two UNESCO World Heritage Sites that are worth the visit. You can also plan a visit to a local beekeeper or sample wine at vineyards nearby.
What: Amanzoe
Where: Agios Panteleimonas \ Kranidi, Argolida \ 213 00, Greece
How much? Room prices start at 880€ (1,009 USD)
Highlights: Between ancient rock caves, a classical Greek amphitheatre, olive groves and a private bay is a grand Greek hotel with plush private pavilions and pools and sea views.
Design draw: White stone colonnades over clear blue pools, luxury interiors housed in old-fashioned classical Greek architecture.
Book it: Visit Amanzoe.
Photos by Amanzoe.

Design From Around The Web