Nike has teamed up with creative studio, Universal Everything, to create a new exhibition in their Milan exposition lab: Nike Stadium Milano. Kicking off just recently during this year's Milan Design Week, The Art + Science of Super Natural Motion interprets the body in motion through digital art, design and technology.
The exhibit is broken-up into three different pieces: The Art + Science of Fit, The Art + Science of Flex, and Flexure.
The Art + Science of Fit is an interactive experience that involves large screens and 3D technology. The designers wanted to explore art that was created by human potential and movement. With just the wave of a hand, the viewer is able to manipulate flowing threads of color that interpret their movements into a work of digital art.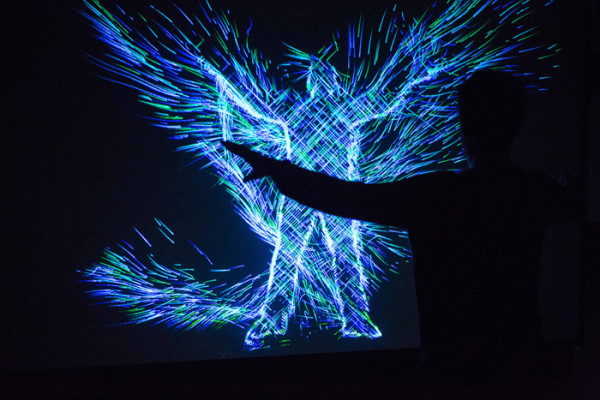 The Art + Science of Flex uses 3D technology in a way that allows the artist to create abstract snapshots of geometric figures though animation software.
Flexure is a time-based digital sculpture piece that uses audio-visuals, drawings and photography to explore the natural properties of elasticity and flexibility. Flexure displays dynamic shapes and forms through stimulating sights and sounds.
Nike's new exhibition will evolve overtime and will travel to New York, Tokyo and London through October.