The Bang & Olufsen x GamFratesi Beosound A5: Powerful, Portable, and Pairable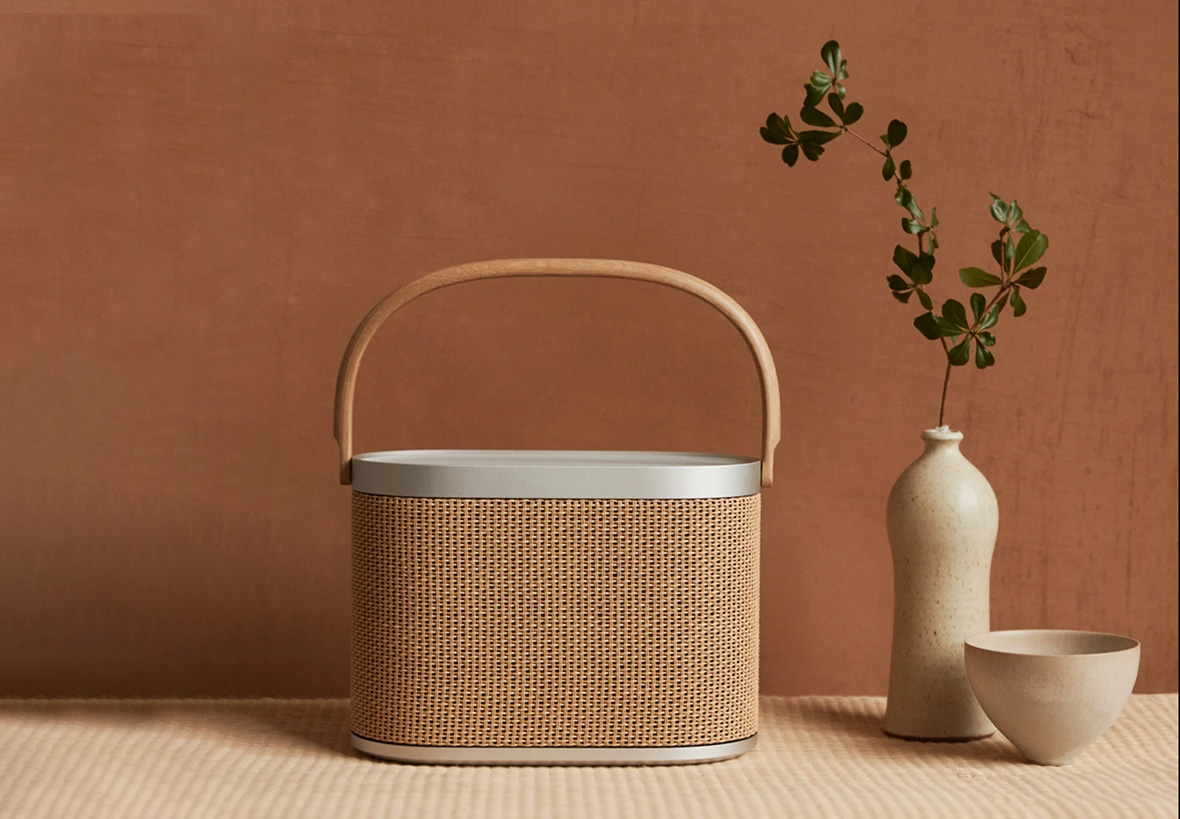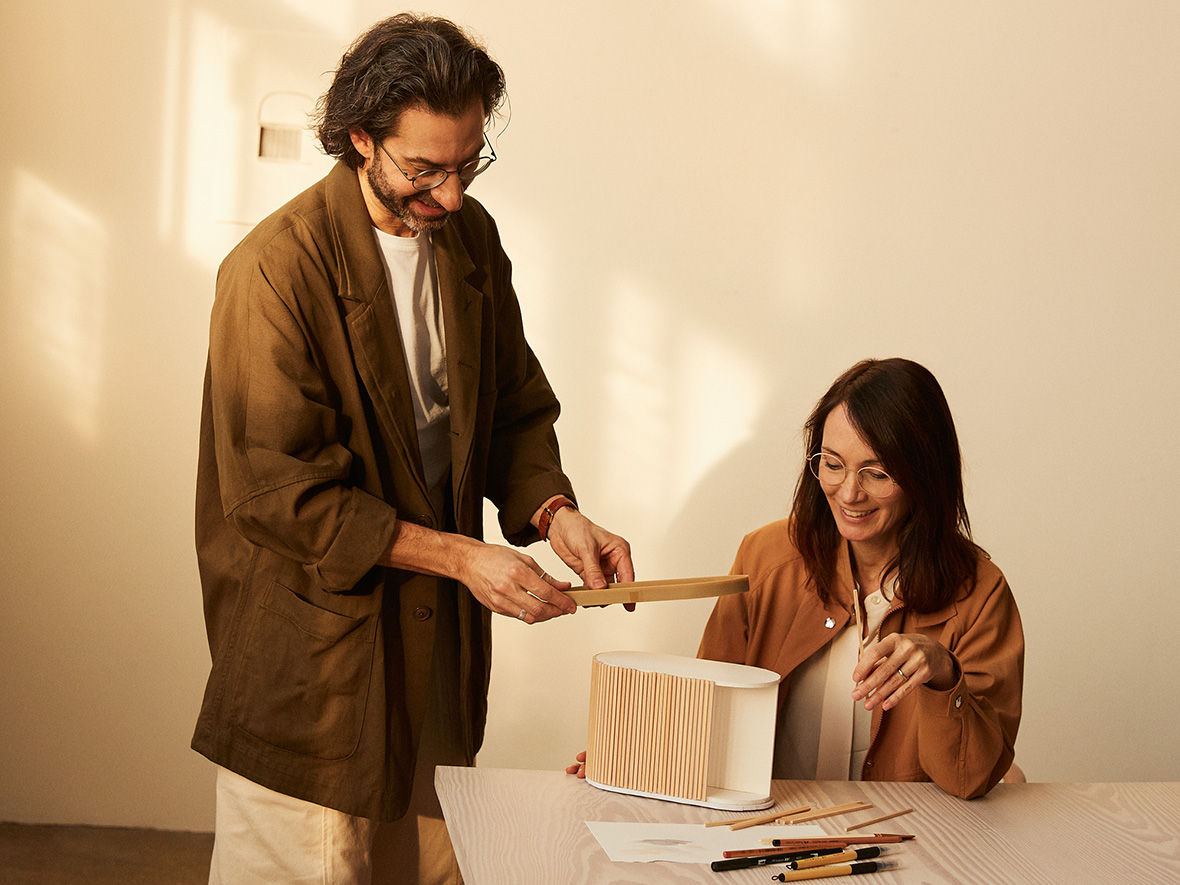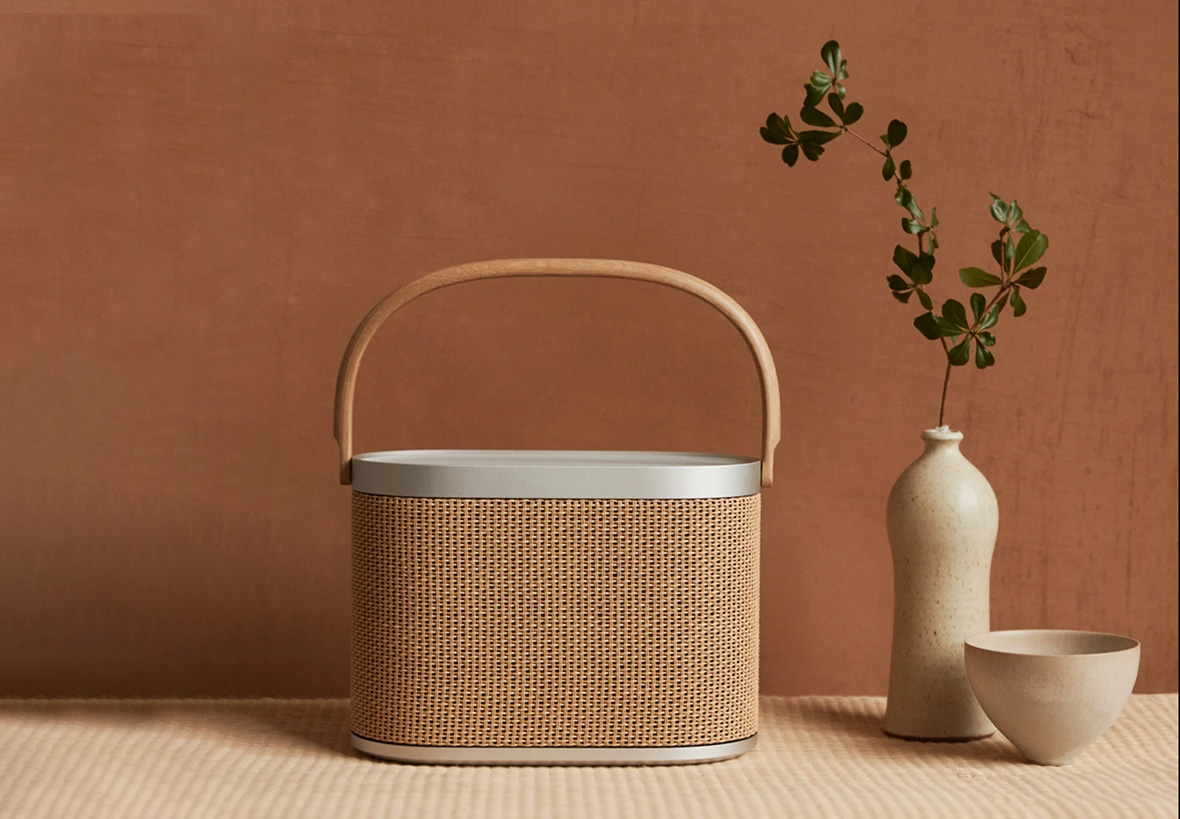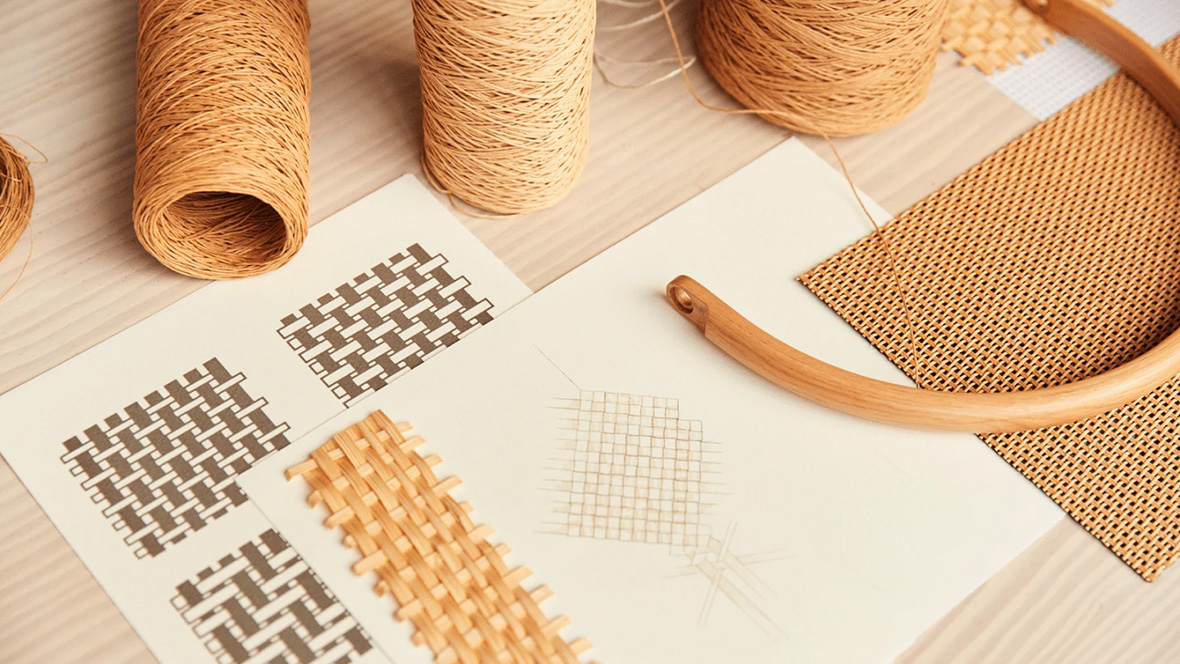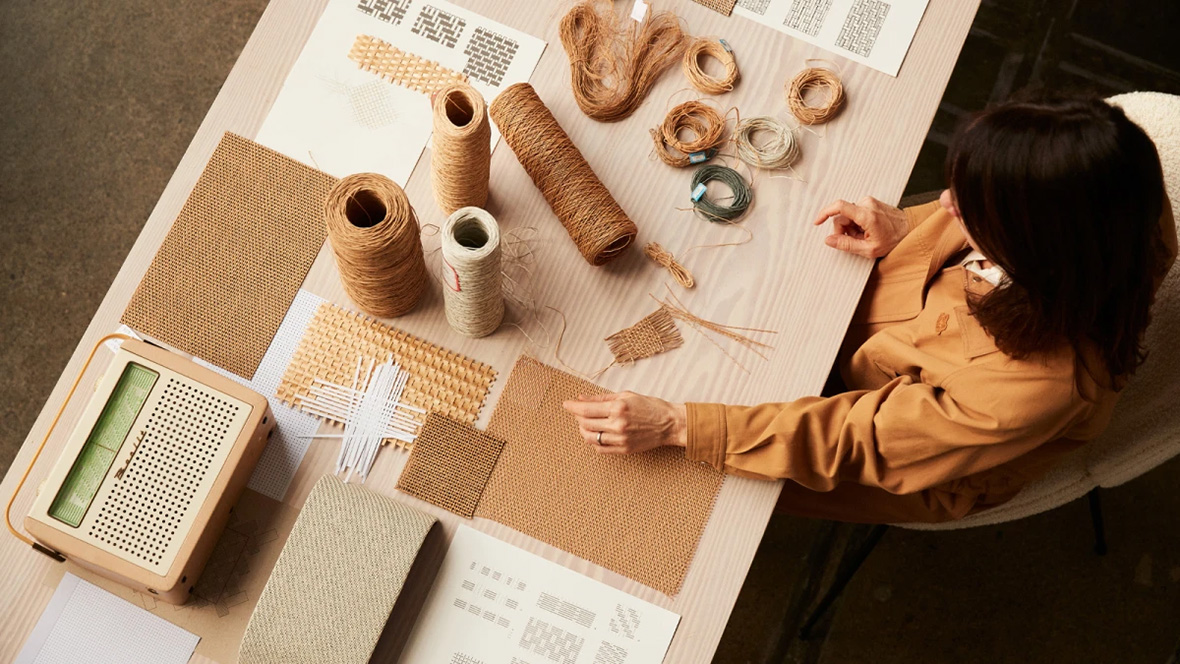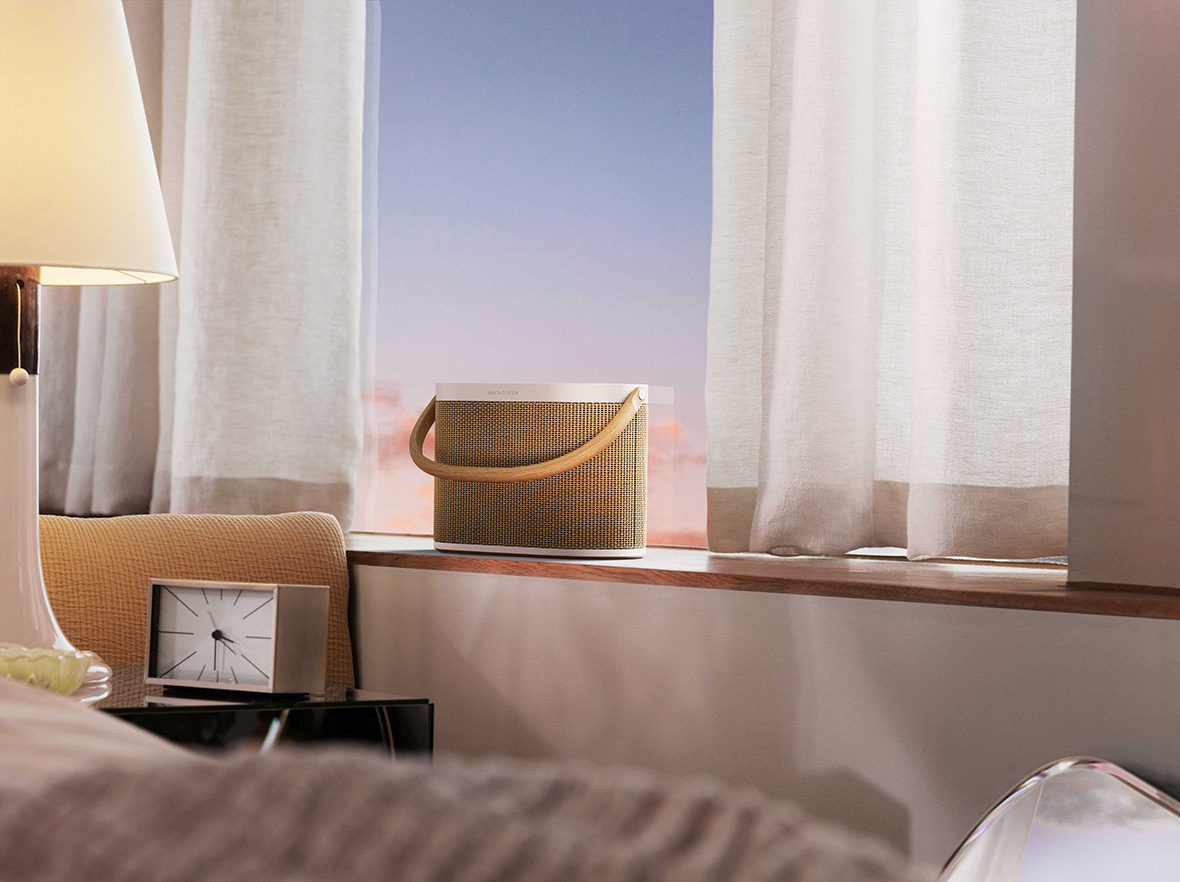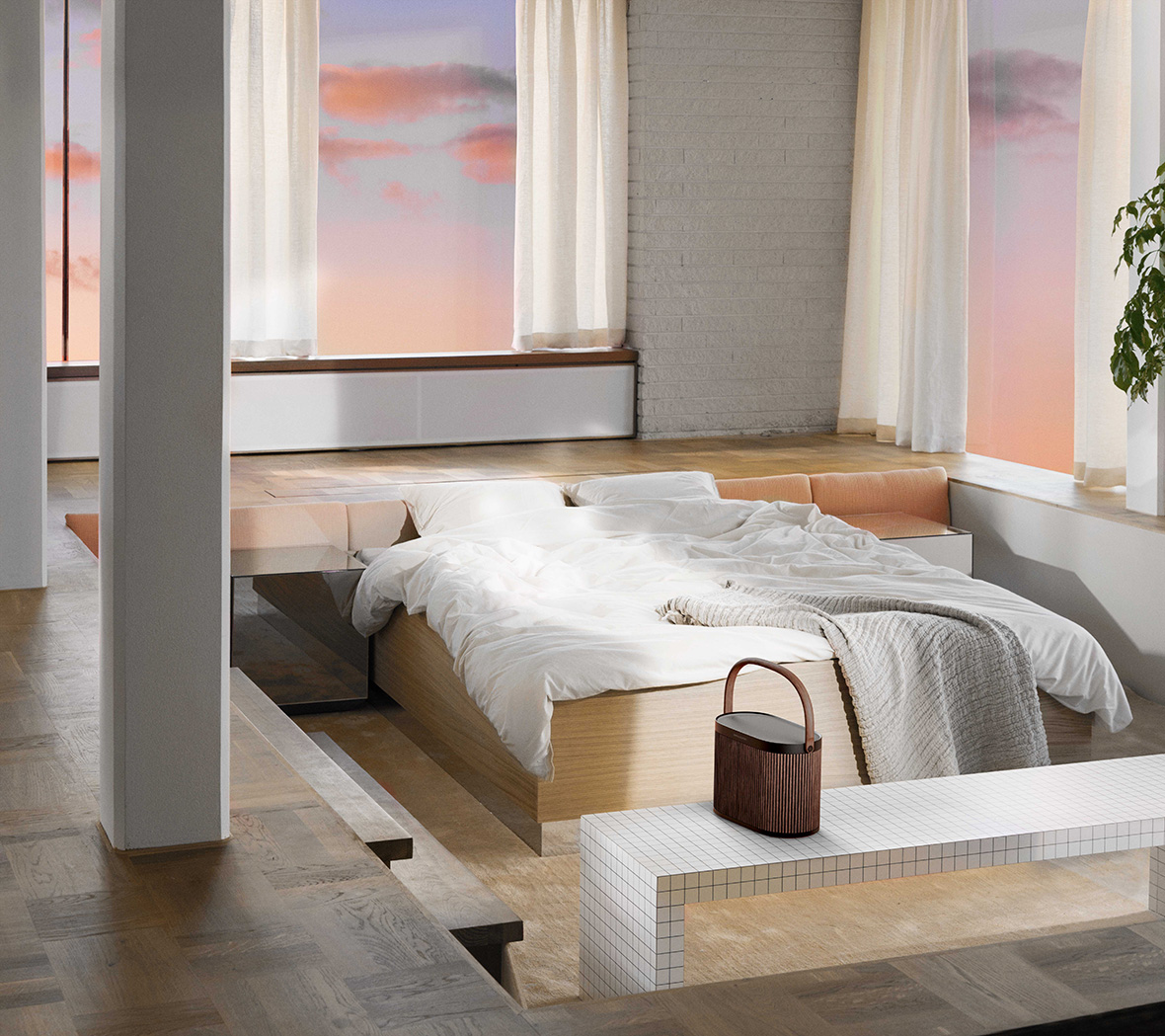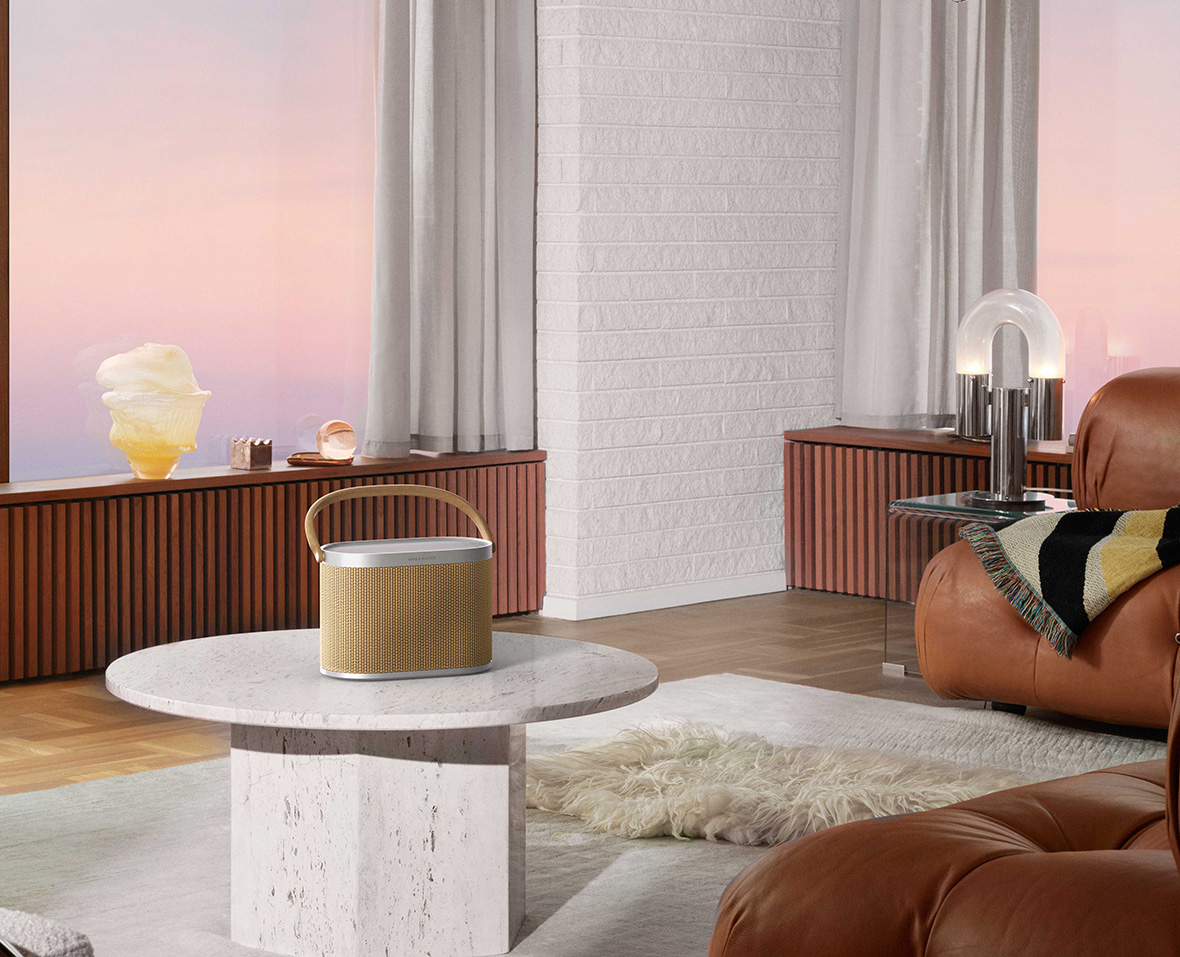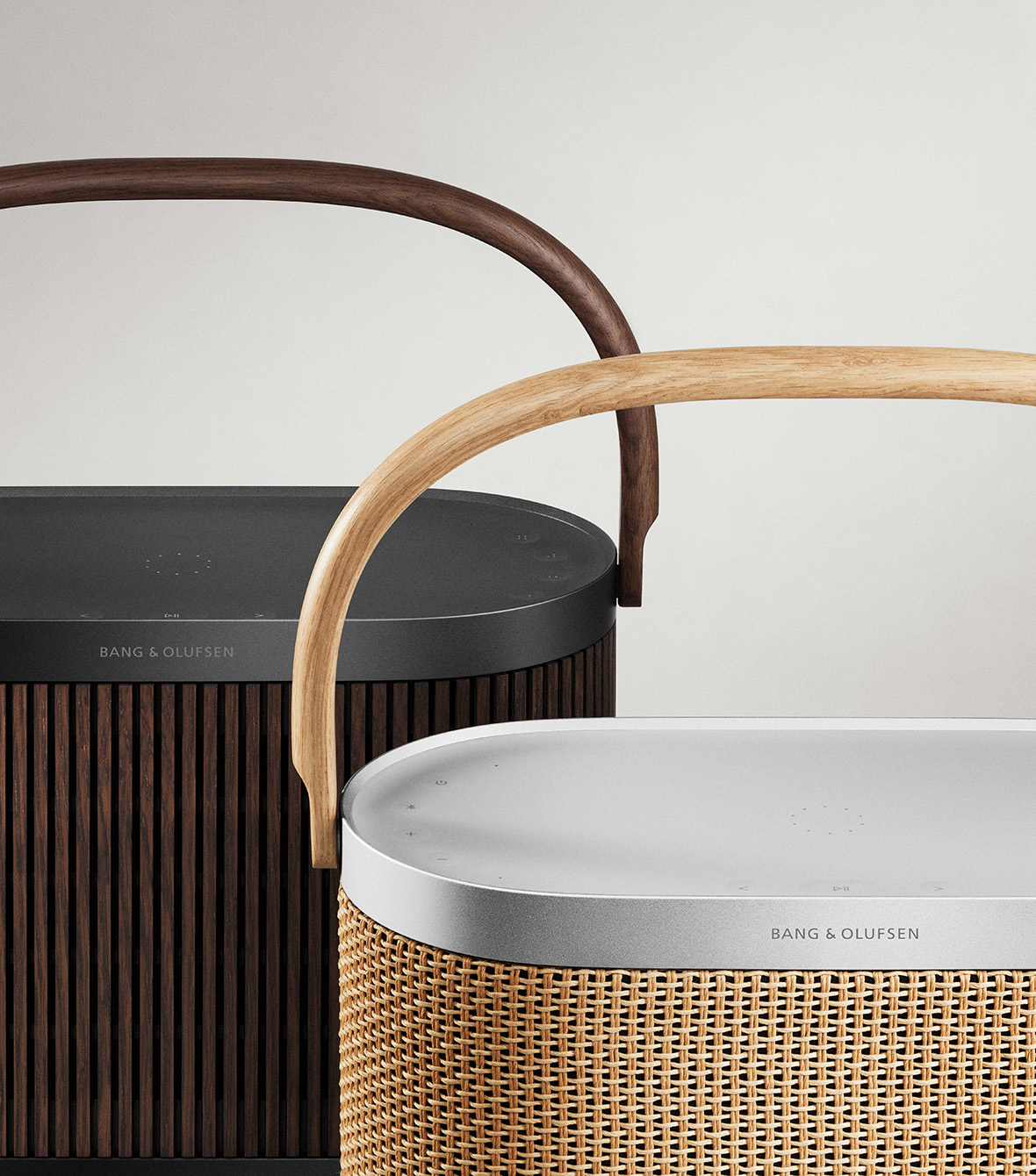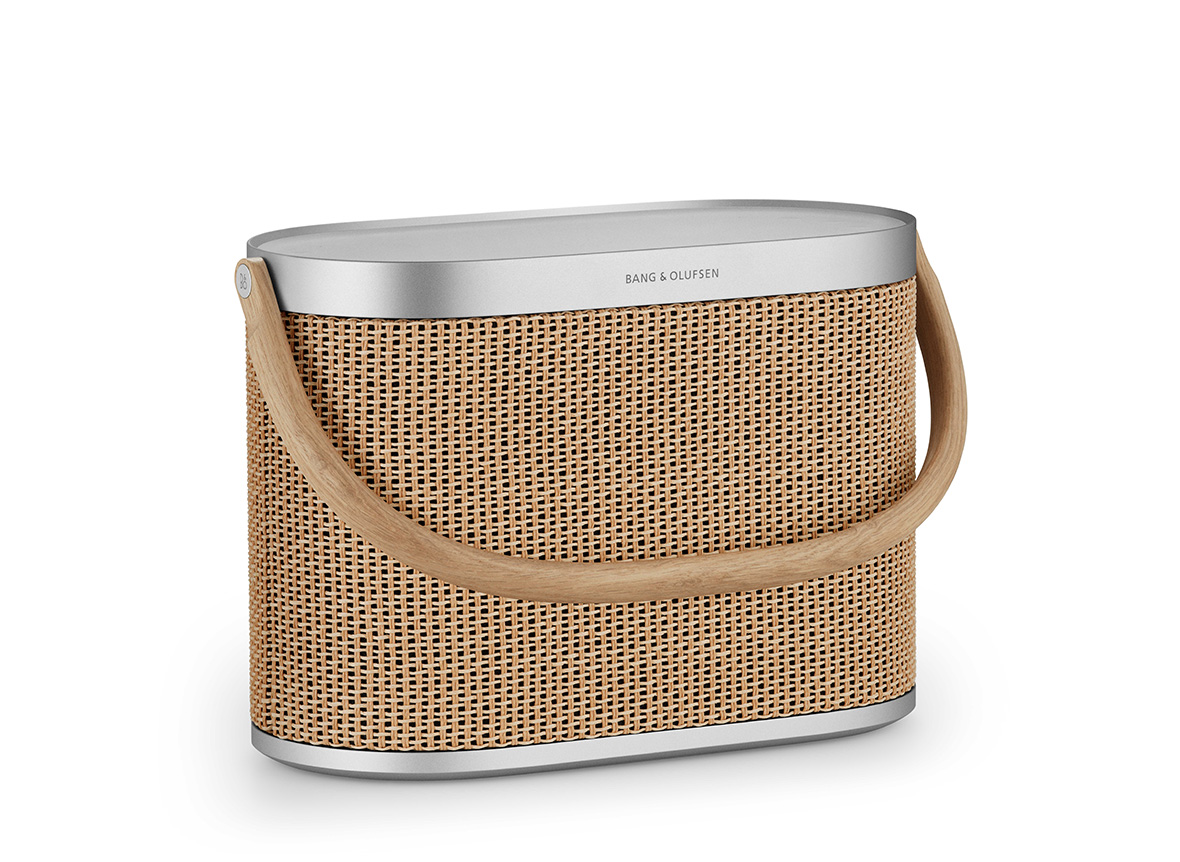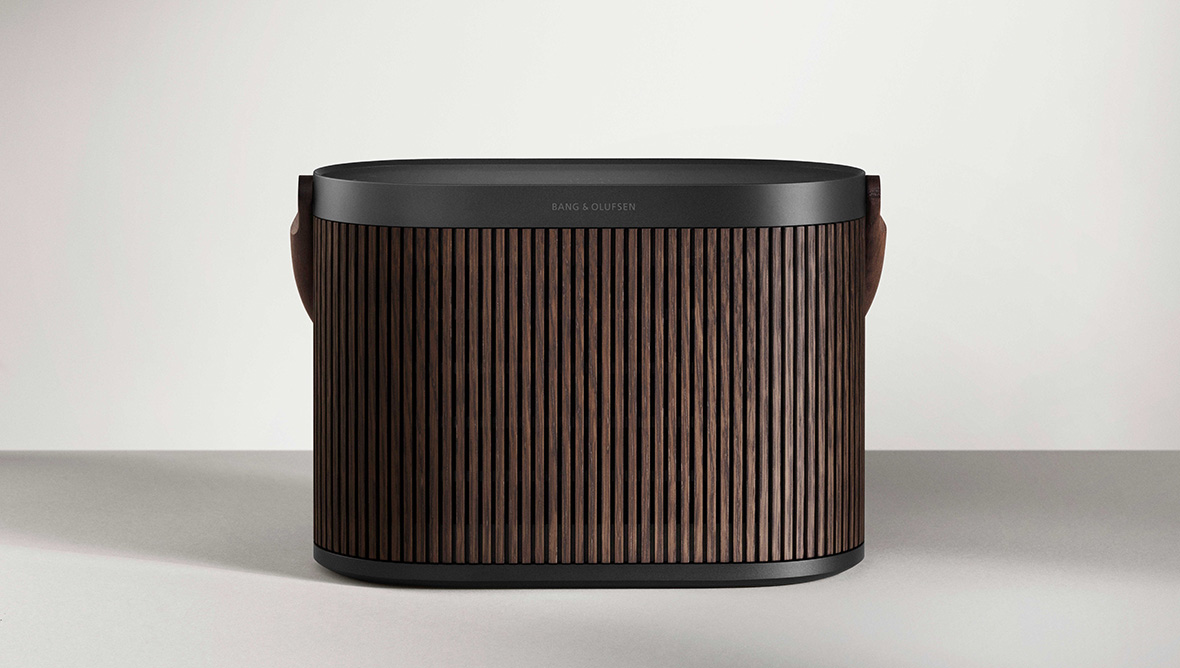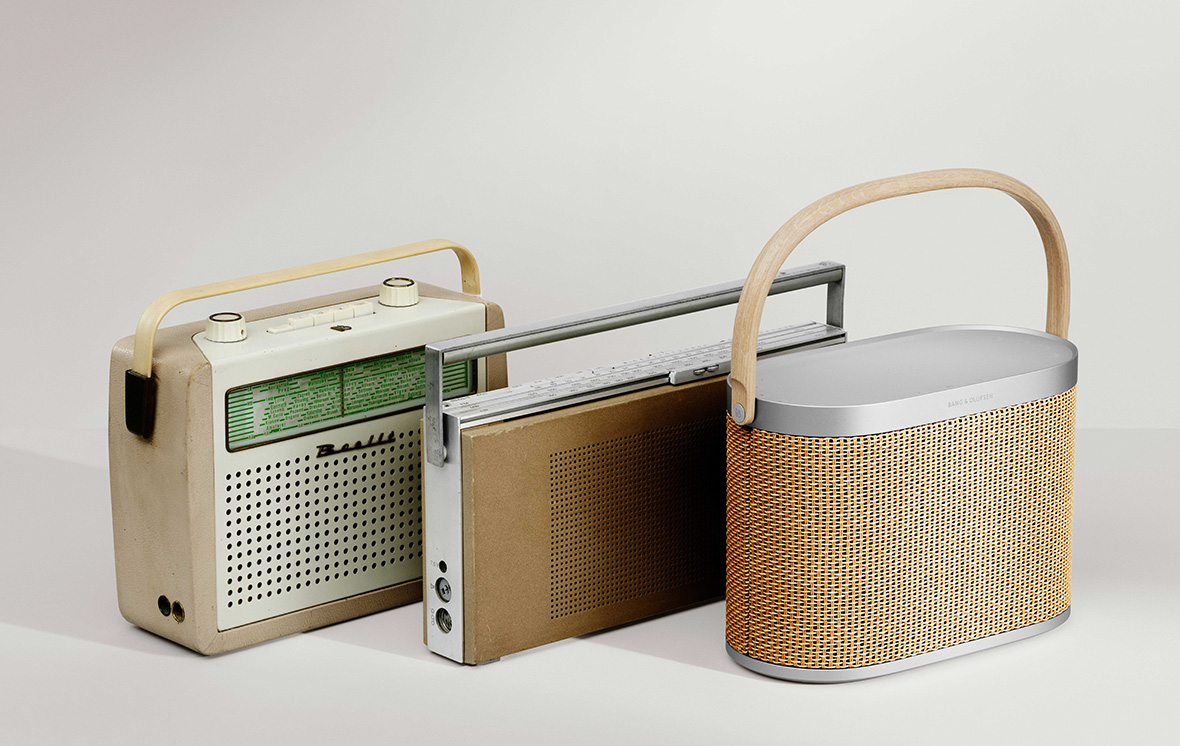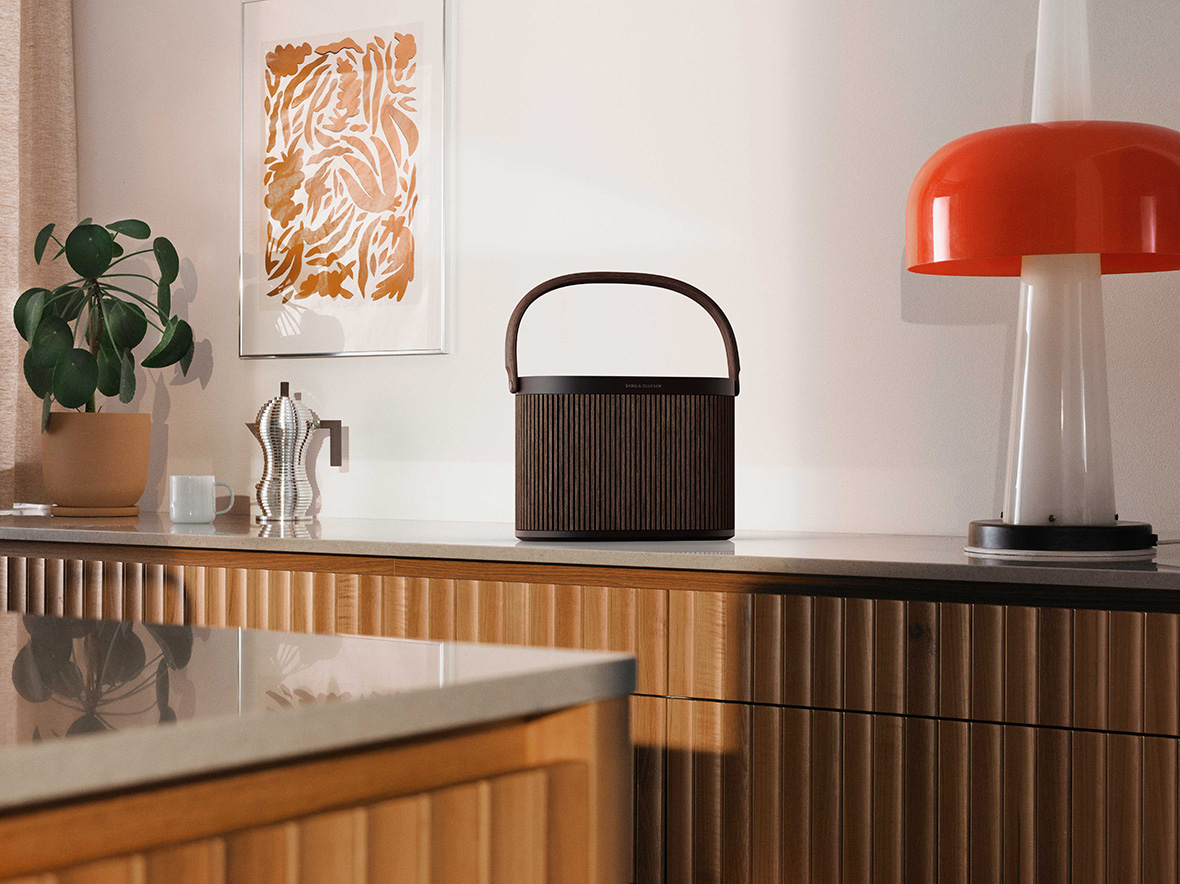 The Bang & Olufsen x GamFratesi Beosound A5: Powerful, Portable, and Pairable
1/15 Photos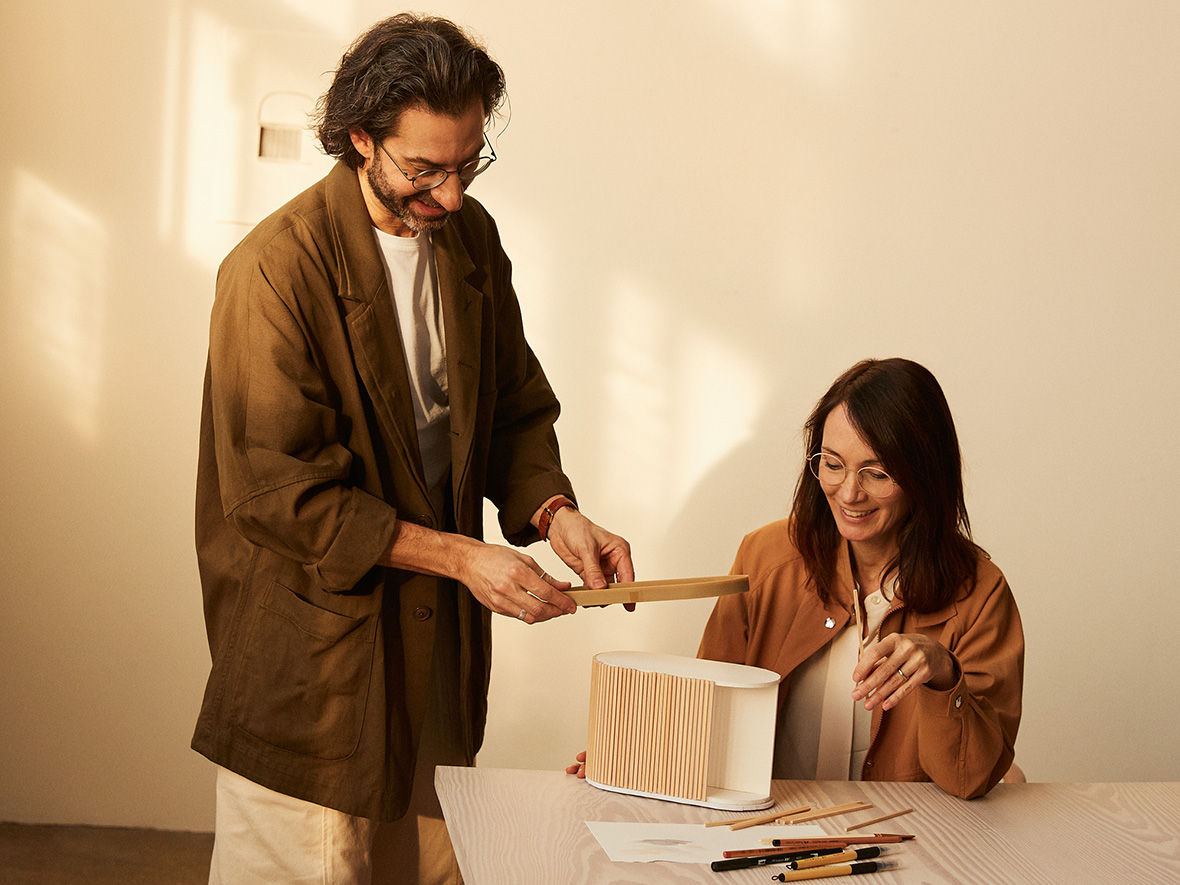 2/15 Photos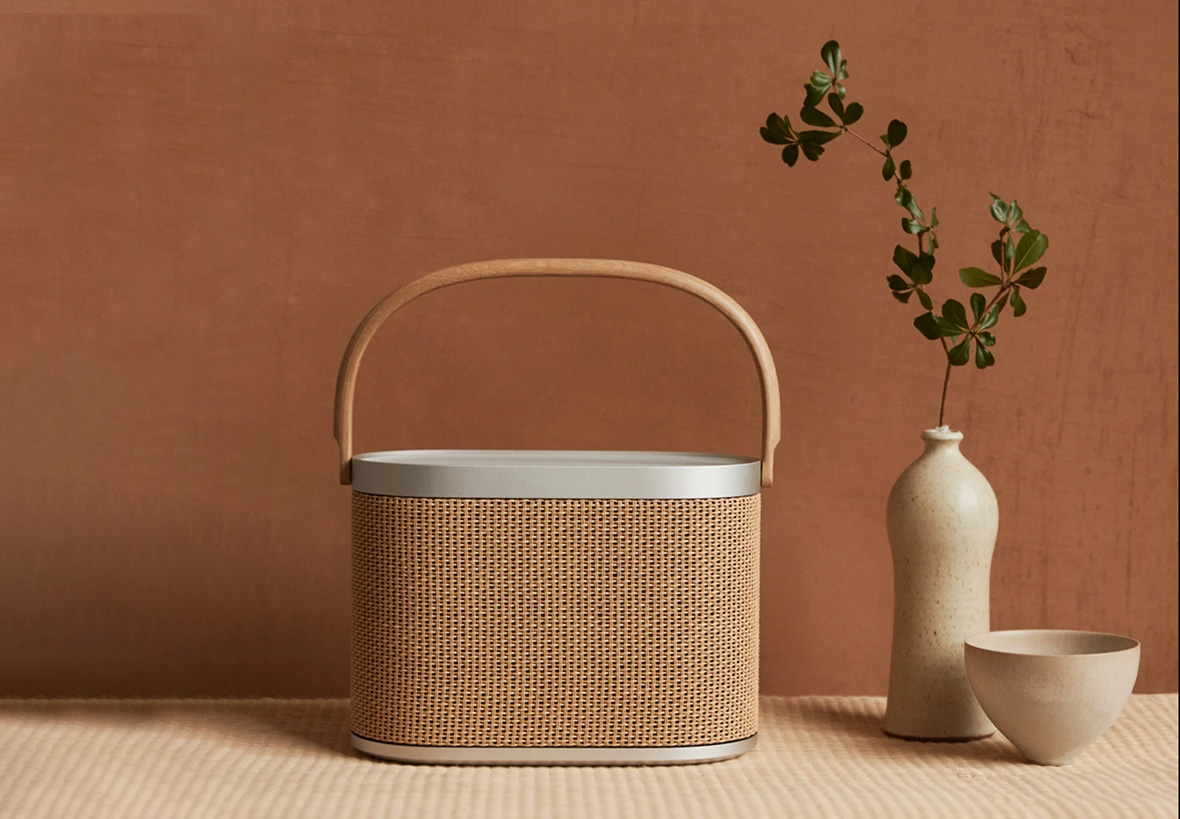 3/15 Photos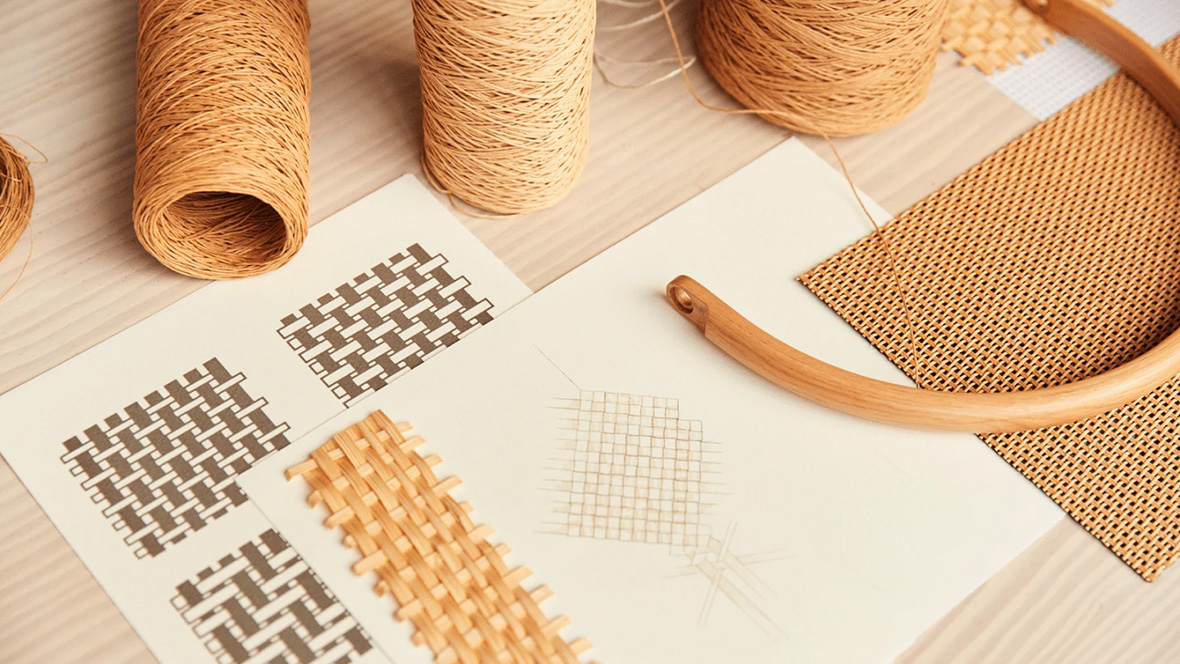 4/15 Photos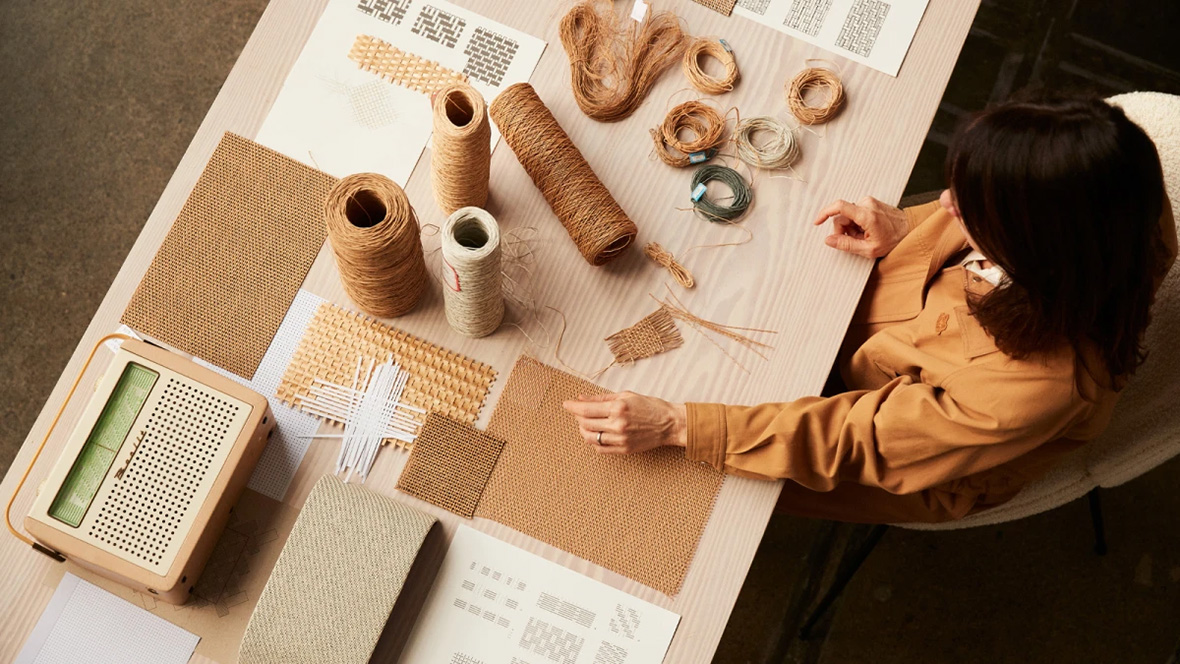 5/15 Photos
6/15 Photos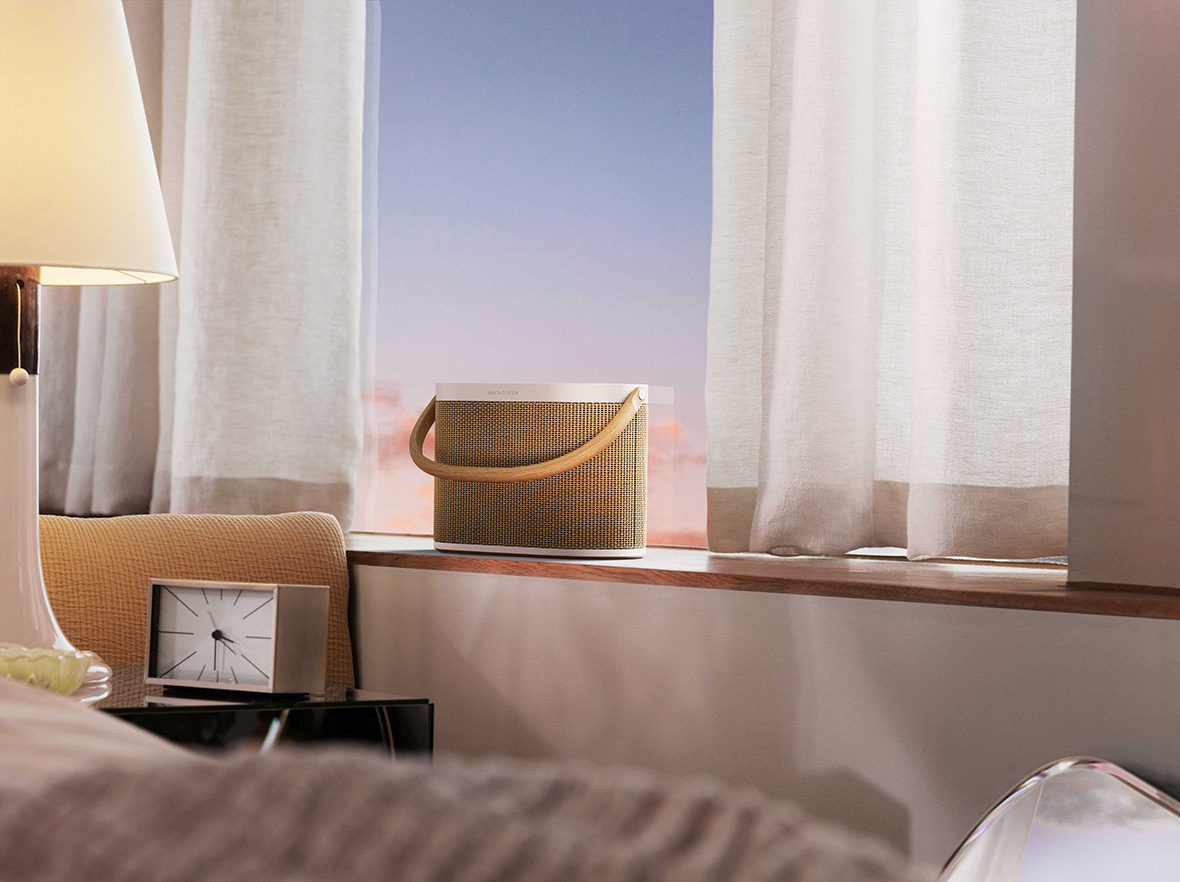 7/15 Photos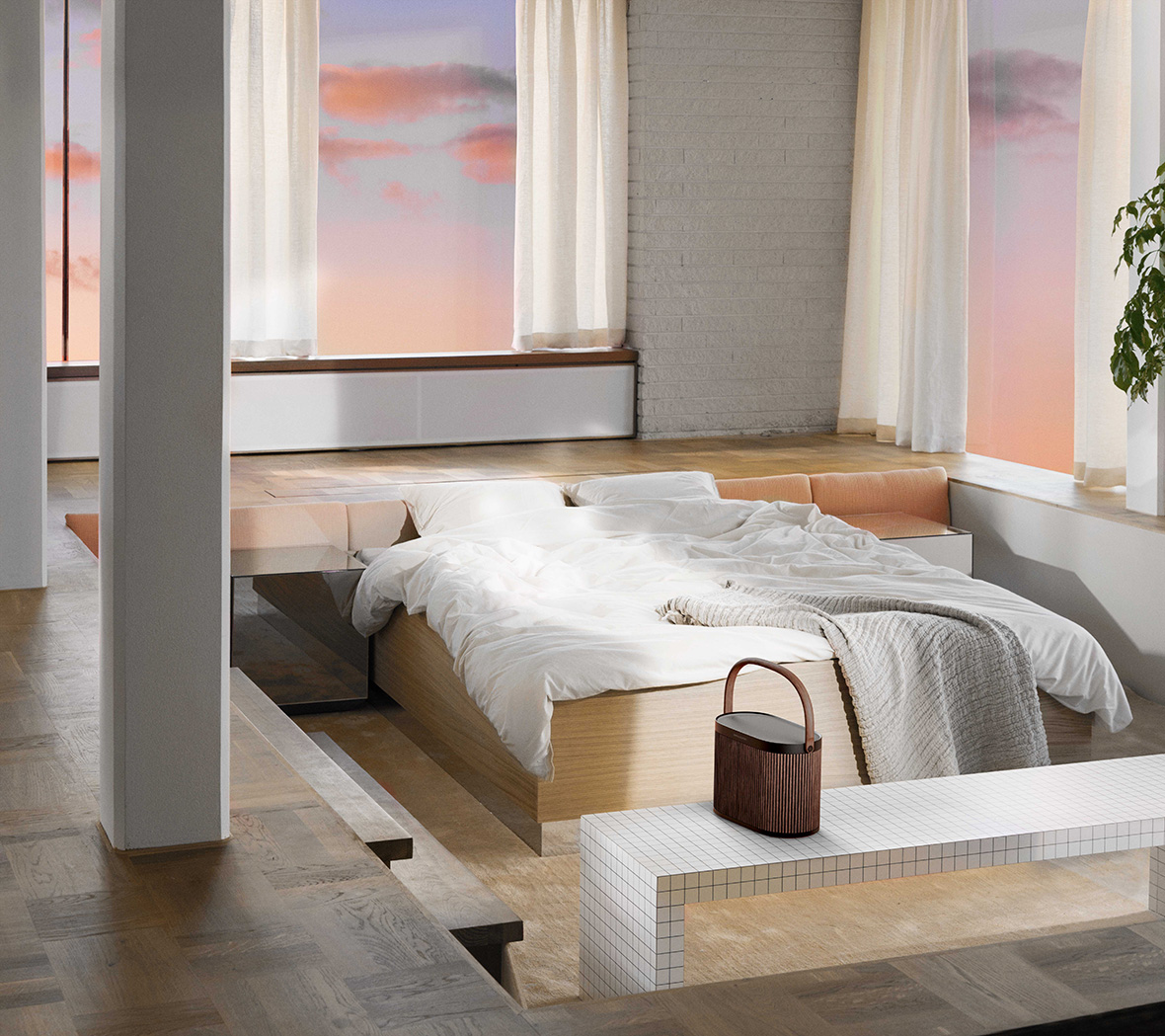 8/15 Photos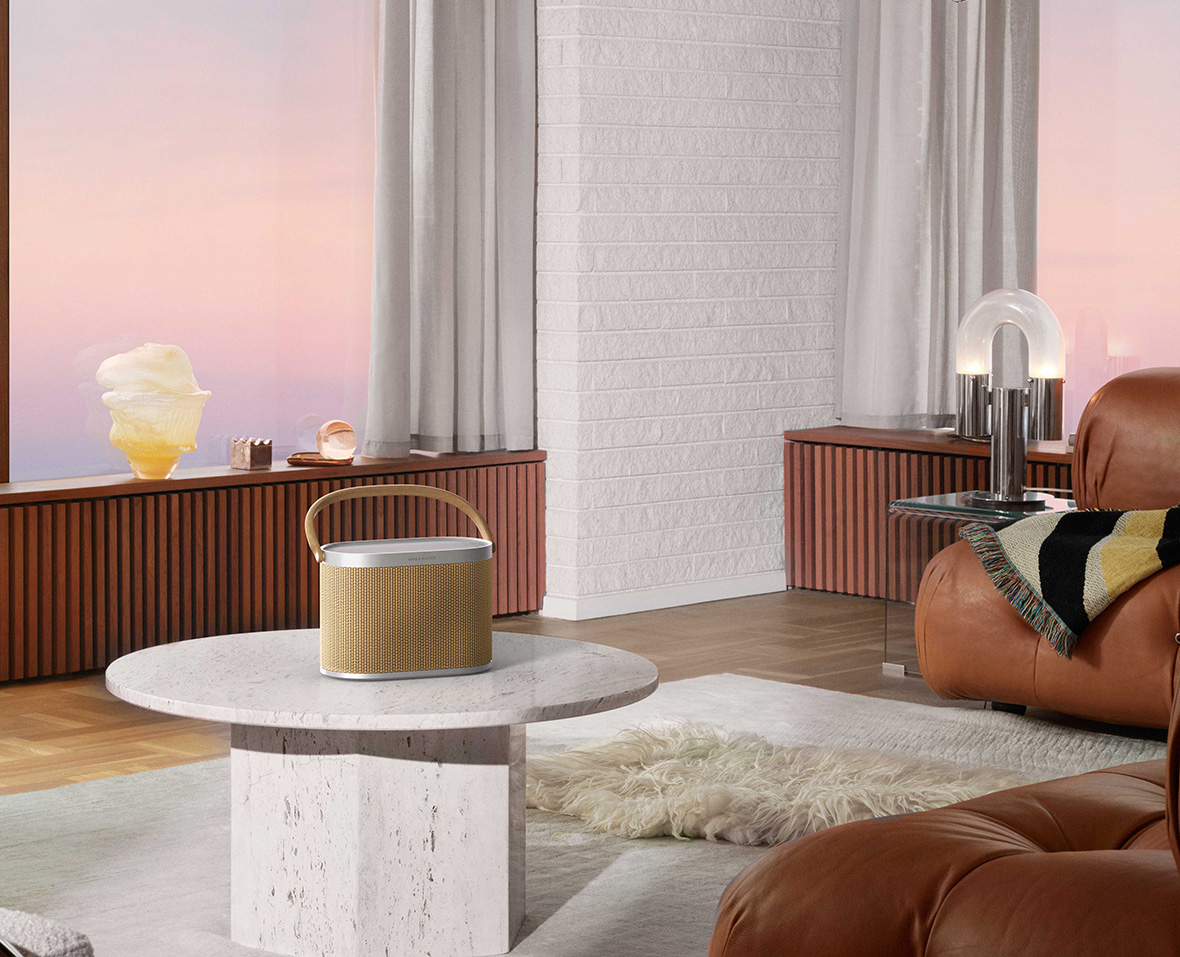 9/15 Photos
10/15 Photos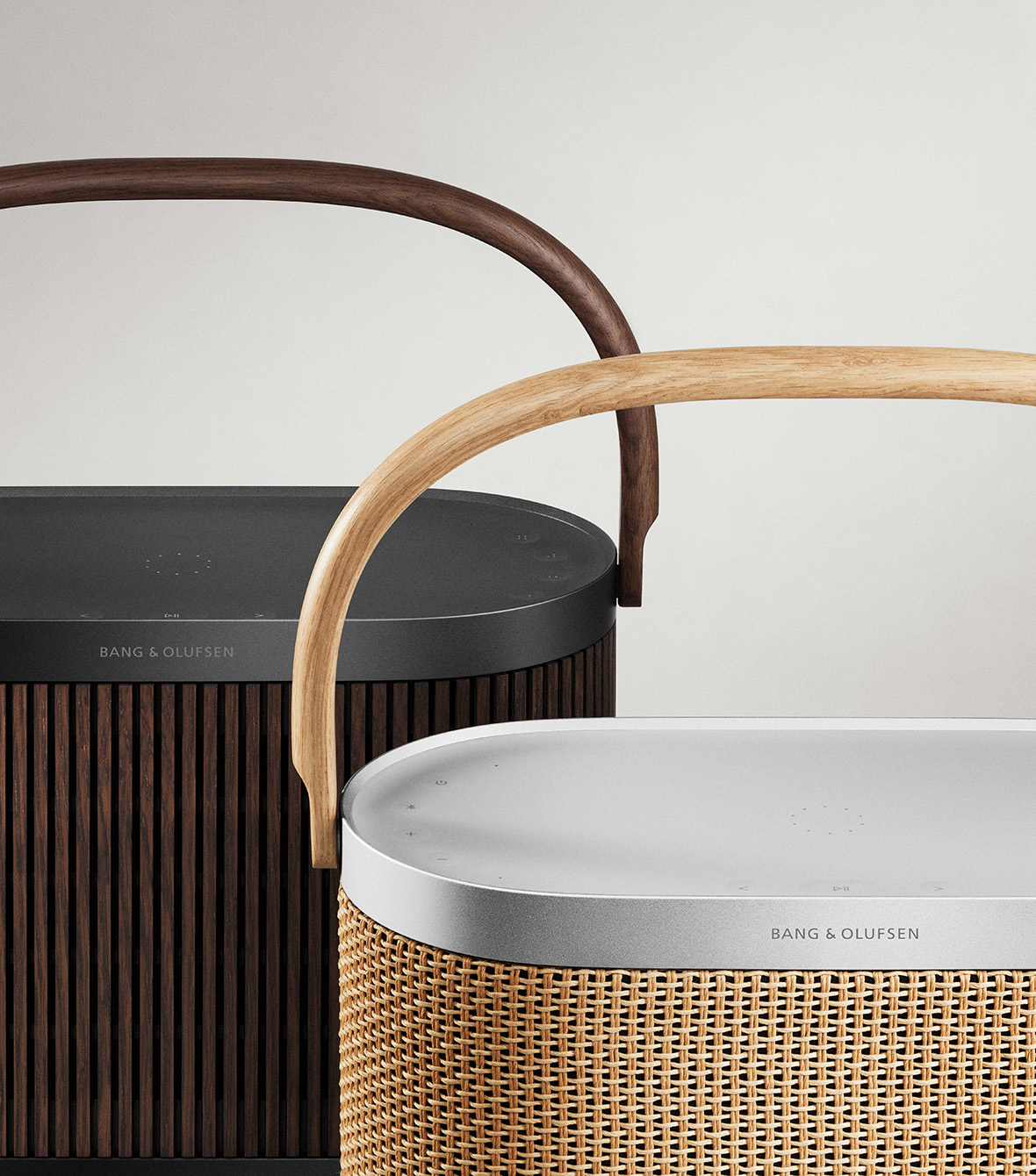 11/15 Photos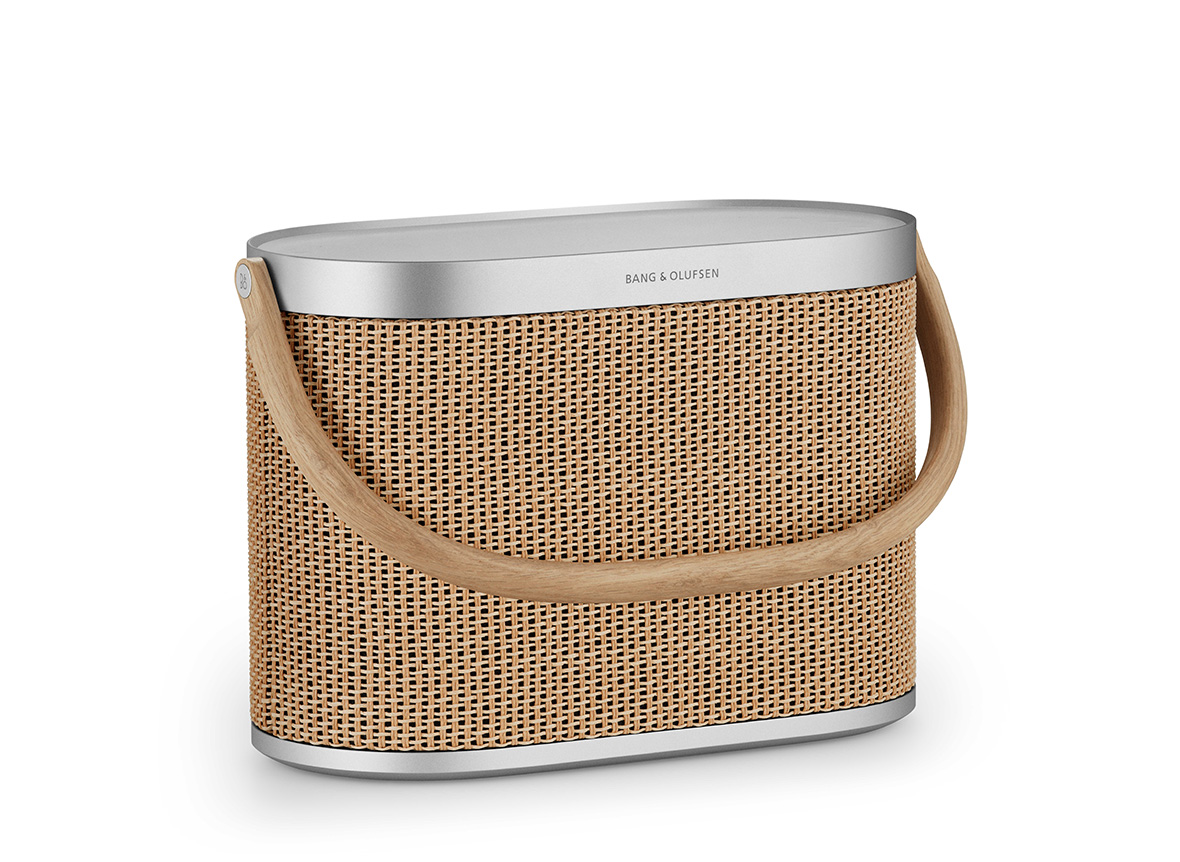 12/15 Photos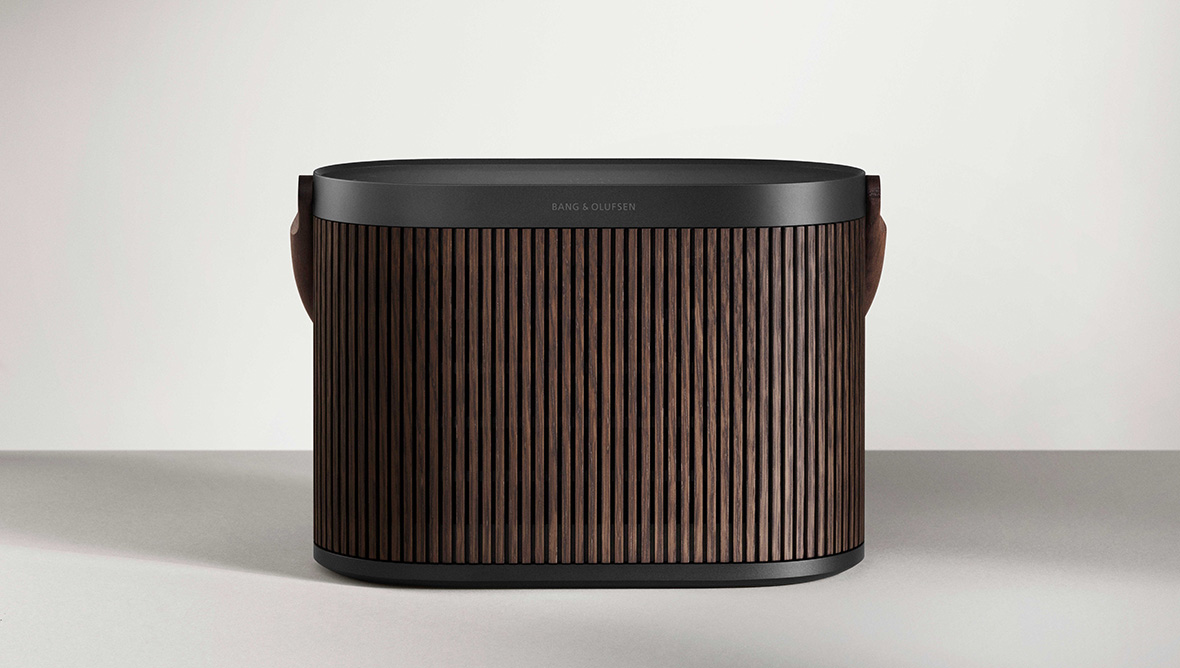 13/15 Photos
14/15 Photos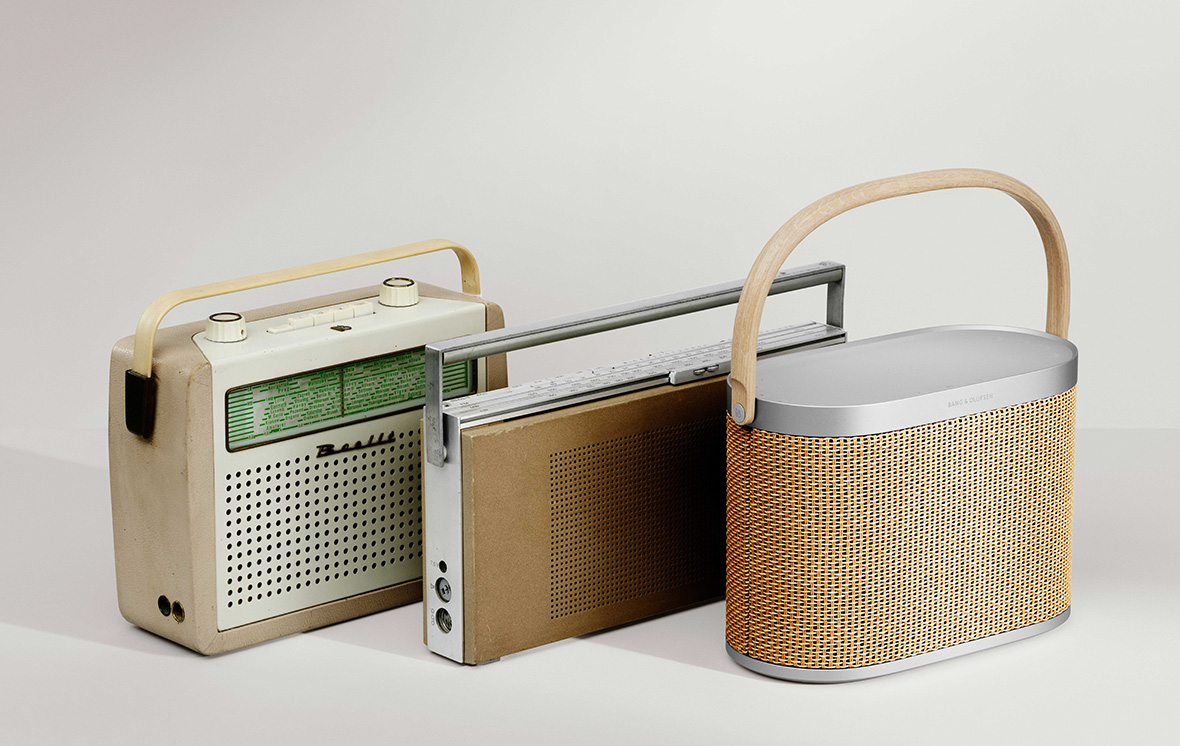 15/15 Photos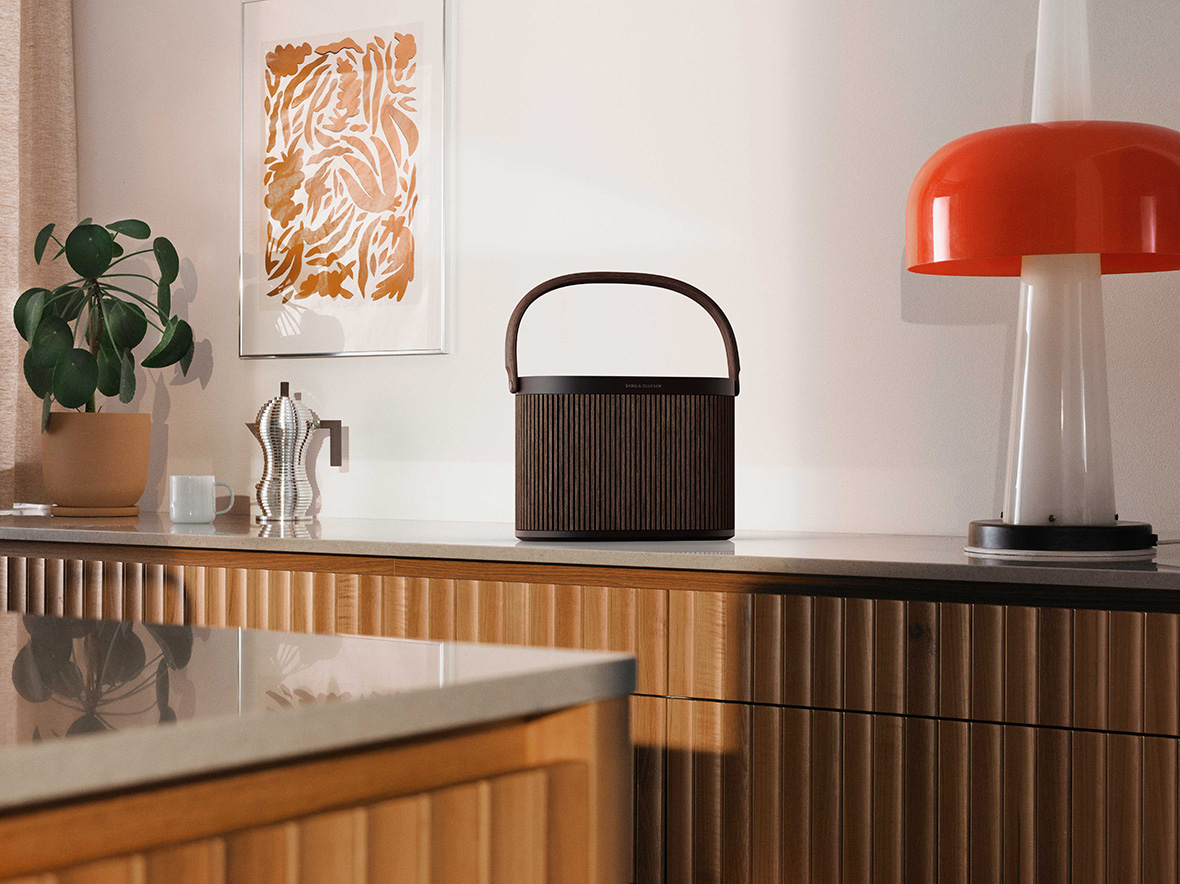 The options available today when it comes to portable audio are seemingly endless, with many portable audio designs taking an abstract approach to the concept in order to stand out from the crowd. But Bang & Olufsen's new pair of Beosound A5 speaker designs wear their function and features with refreshing clarity, requiring only a brief glance to communicate its portable purpose.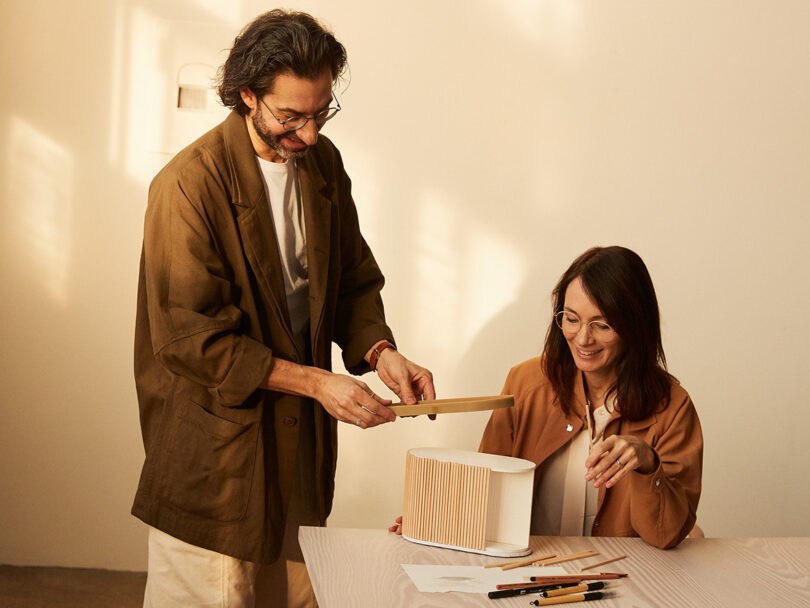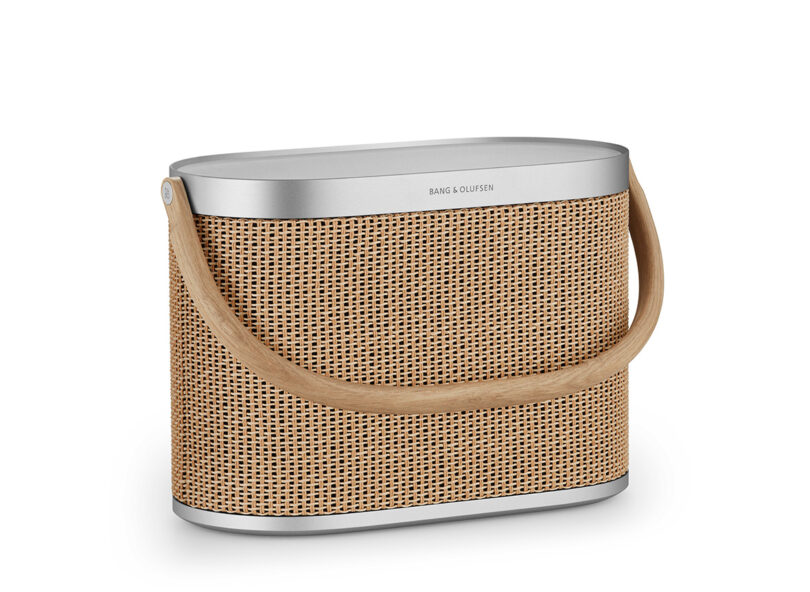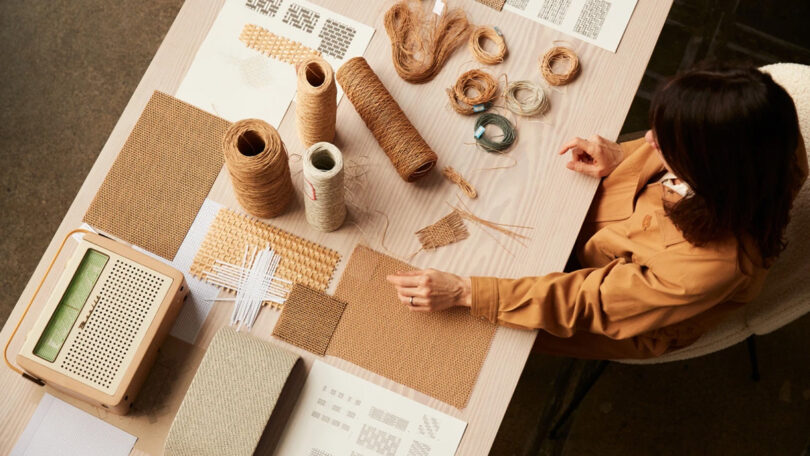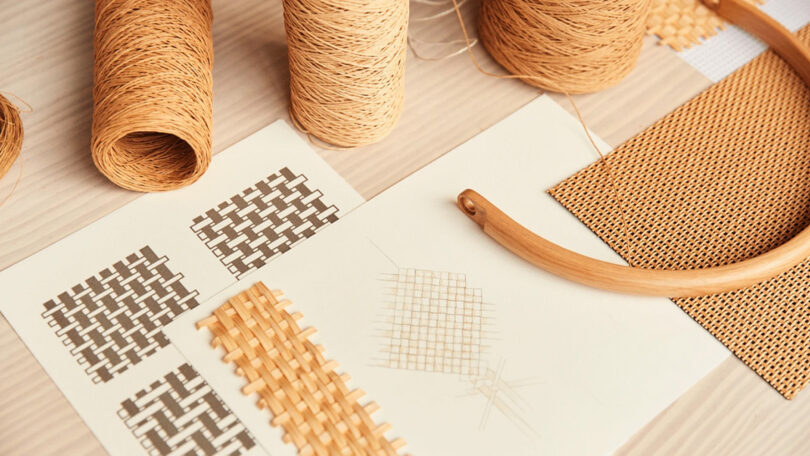 Designed in partnership with Danish architect Stine Gam and Italian architect Enrico Fratesi, the design duo known collectively as GamFratesi have given both versions of the Beosound A5 distinct personalities with small, yet noticeable differences. In natural aluminum with a woven paper fiber front and light oak handle, the feeling is of "laid-back Scandinavian summers spent at the beach." And in this lighter iteration it is near impossible not to imagine the speaker as another object equated with portability and recreation, the picnic basket.
Conversely, the Beosound A5 in black anthracite aluminum with a dark oak wood speaker cover and handle communicates a moodier architectural presence.
GamFratesi cites nature and Scandinavia's rich design history as muse, choosing materials, colors, and textures reflective of an analog crafted object rather than one housing a variety of modern technologies. This isn't to say the design pair did not look at B&O's archives, with their approach to the speaker's design referencing the soft organic curves and natural materials of the Beolit 607 launched in 1961.
Our inspiration for Beosound A5 came from many places including the iconic Beolit series as well as natural materials synonymous with the colours and textures found in Scandinavian nature. From the traditional Panama straw hats worn on beaches, to the hand-woven leather accents of Danish chairs from the 1960s, blends of natural materials applied in experimental ways guided our design journey.
– GamFratesi
The portable speaker's compact size belies the technology within, housing a four-way driver powered by four individual digital amplifiers for an impressively robust combined 280 watts of power, while also equipped with beamforming technology originally innovated for the brand's flagship Beolab range of loudspeakers.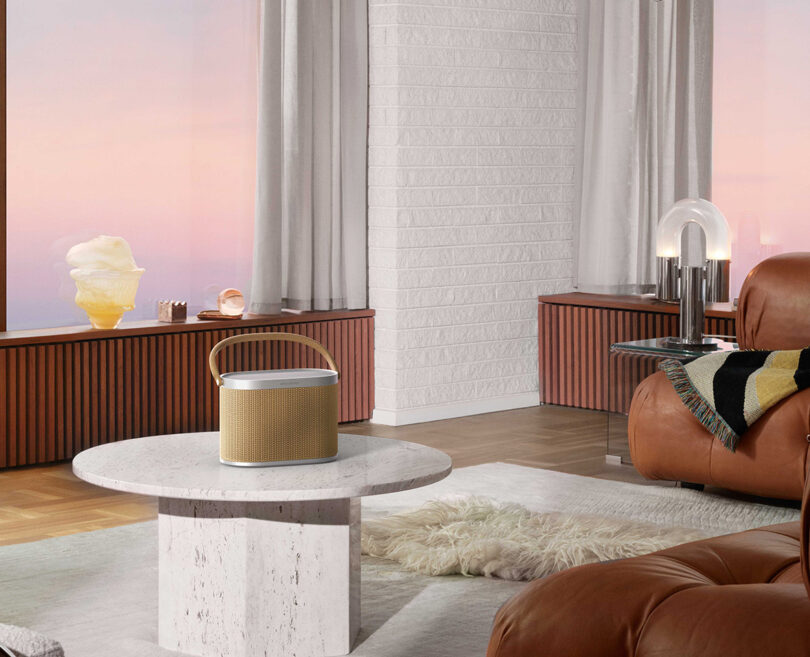 If you're someone who subscribes to more is more, one doesn't need to settle for just one A5, as the Bang & Olufsen's Mozart software platform invites pairing two Beosound A5s using a Proximity Pairing feature to enhance output into an immersive stereo experience (or with any other Mozart-enabled speaker in Bang & Olufsen's portfolio).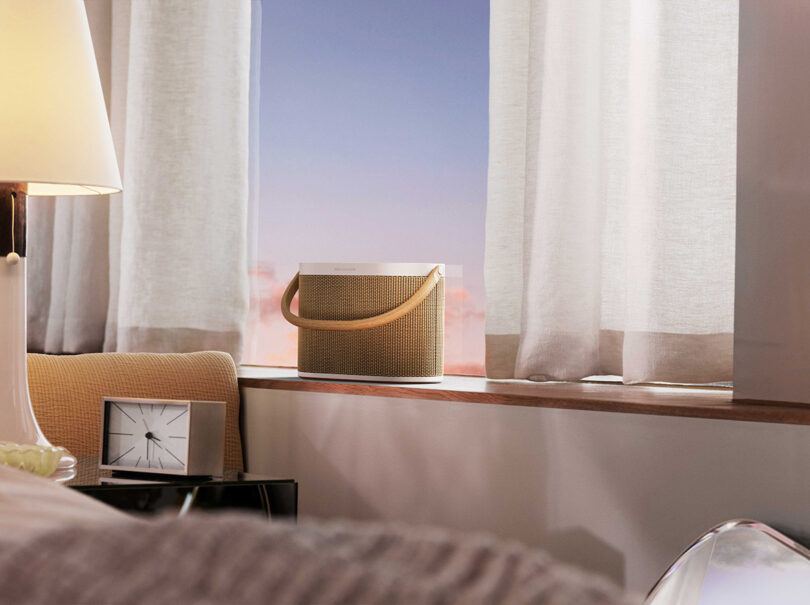 The Beosound A5 is available today for $1,049 in Nordic Weave or for a small premium at $1,149 in its Dark Oak edition, both selling in stores or online.
This post contains affiliate links, so if you make a purchase from an affiliate link, we earn a commission. Thanks for supporting Design Milk!