The Beep Beep Collection Exposes Its Black Outline for a Reason
The Beep Beep Collection Exposes Its Black Outline for a Reason
1/20 Photos
2/20 Photos
3/20 Photos
4/20 Photos
5/20 Photos
6/20 Photos
7/20 Photos
8/20 Photos
9/20 Photos
10/20 Photos
11/20 Photos
12/20 Photos
13/20 Photos
14/20 Photos
15/20 Photos
16/20 Photos
17/20 Photos
18/20 Photos
19/20 Photos
20/20 Photos
Designer Federico Angi recently unveiled his latest collection titled Beep Beep for the SuperSuperfici – The Spirit of Memphis (Reloaded) exhibition. Curated by Giulio Iacchetti and Matteo Ragni and promoted by Abet Laminati, the exhibition celebrates the grand history of the Memphis movement and the legacy left behind by Ettore Sottsass. Beep Beep, which consists of a single product that can function as both a table and a stool, was designed based on the idea of using Abet laminates as a flexible coating for curved surfaces. The coffee table/stool is an example of how plastic surfaces can still inspire change in modern design.
The Beep Beep collection looks different from every angle due to its elaborate silhouette. The unusual black outline that marks the thickness of the laminate plays an important role as an aesthetic element of value because it exposes the contrasts between flat and curved surfaces, as well as pointed edges and sinuous line. It also informs the viewer of the shape and movement of the object. Created in a range of colors, Beep Beep is available through Abet Laminati.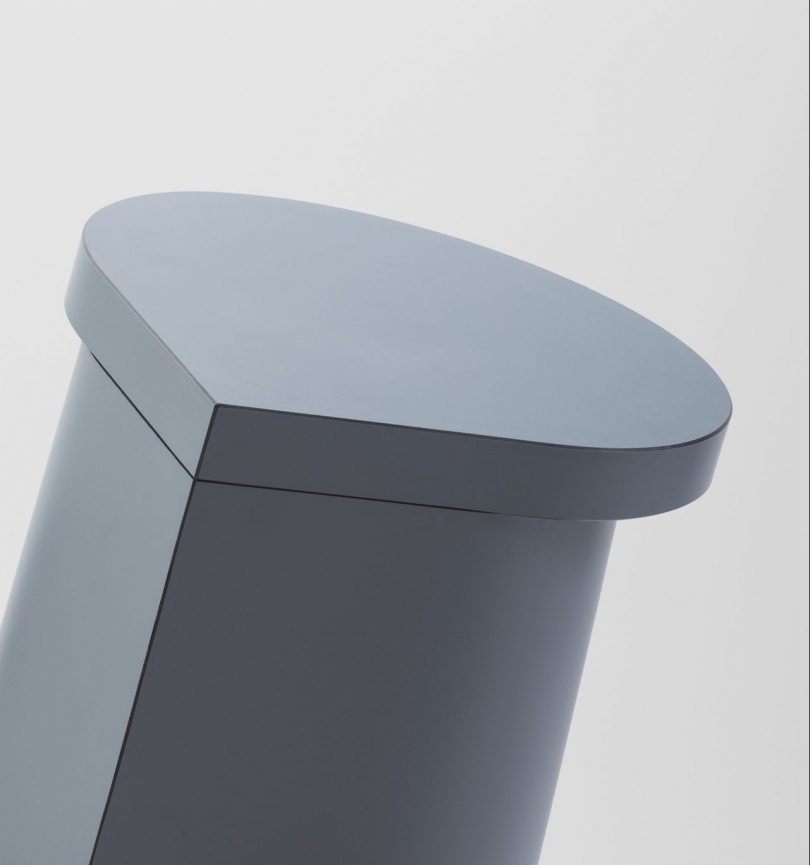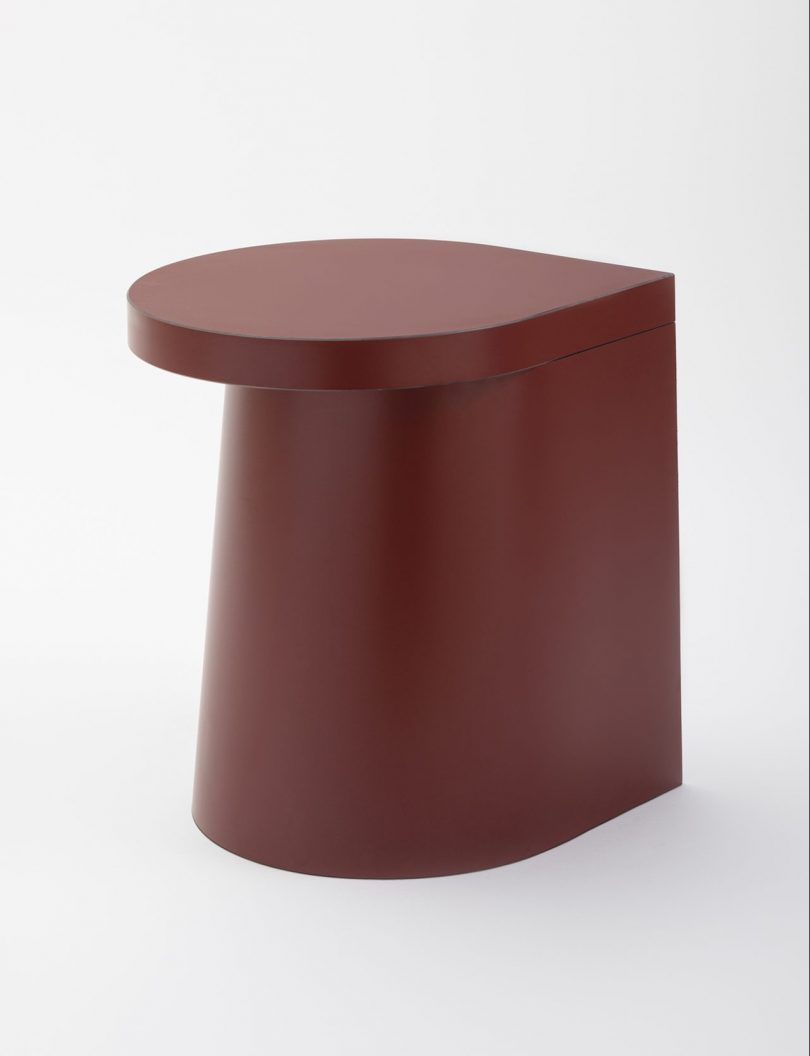 Photos by Alberto Strada.