Furniture brand Dims.'s latest offering is the Cleo Chair designed by Norwegian designer Stine Aas. The Cleo Chair features a slender curved back that effortlessly rests atop a structured base frame, creating a unified piece that mixes playfulness with sophistication. The chair fits in nicely with Dims.'s full range of products, which often plays with a combination of organic and rigid forms.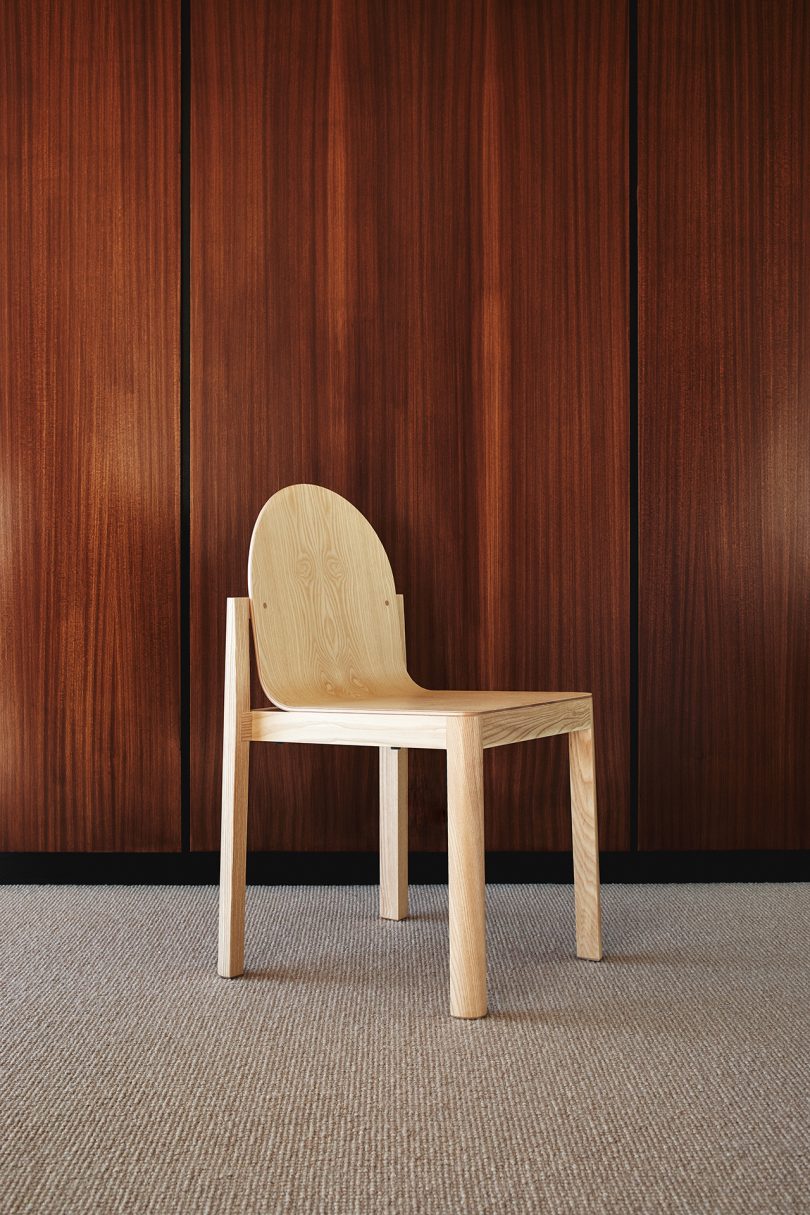 Clever design details inform the chair's form factor, like a hidden handle and its tool-free assembly process. Cleo Chair's legs are made from solid, sustainably sourced ash wood, while the seat is made from a combination of molded plywood and ash veneer. A safe, non-toxic finish adds to the quality of the piece.
When designing the Cleo Chair, Aas was largely inspired by nature, specifically the fjords and mountains she grew up surrounded by. She describes a common thread throughout her work as "a tight, organic expression that gives it personality while staying down-to-earth."
Available in natural wood, Fjord Blue, or Tobiko Red, the Cleo Chair can either bring a bold statement or a subtle touch of sophistication to any interior space.
The first run of Cleo Chairs sold out on Dims.' website, but the next batch is currently available for preorder.