The Double Gable House Merges Old and New in Pilsen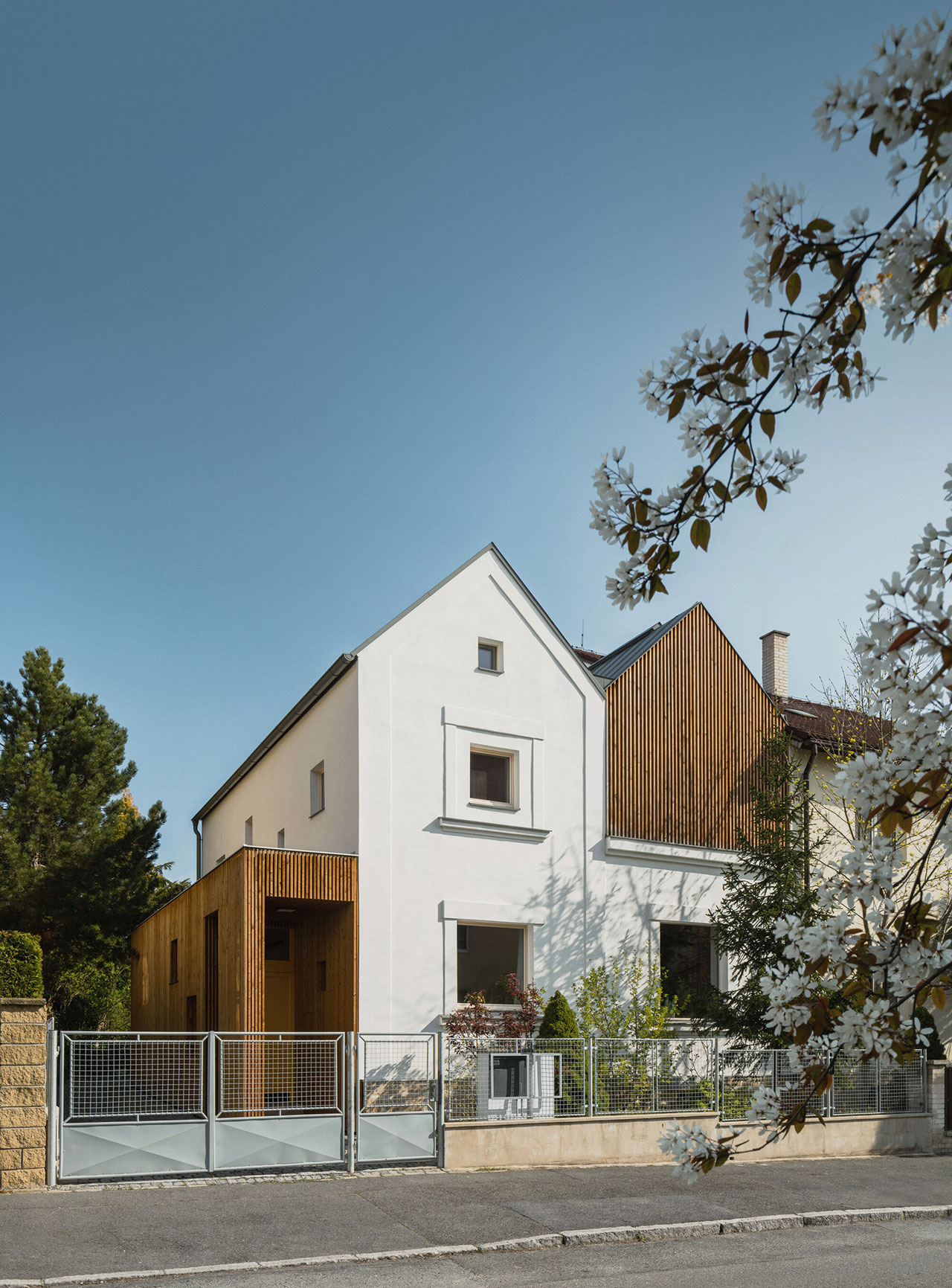 The Double Gable House Merges Old and New in Pilsen
1/27 Photos
2/27 Photos
3/27 Photos
4/27 Photos
5/27 Photos
6/27 Photos
7/27 Photos
8/27 Photos
9/27 Photos
10/27 Photos
11/27 Photos
12/27 Photos
13/27 Photos
14/27 Photos
15/27 Photos
16/27 Photos
17/27 Photos
18/27 Photos
19/27 Photos
20/27 Photos
21/27 Photos
22/27 Photos
23/27 Photos
24/27 Photos
25/27 Photos
26/27 Photos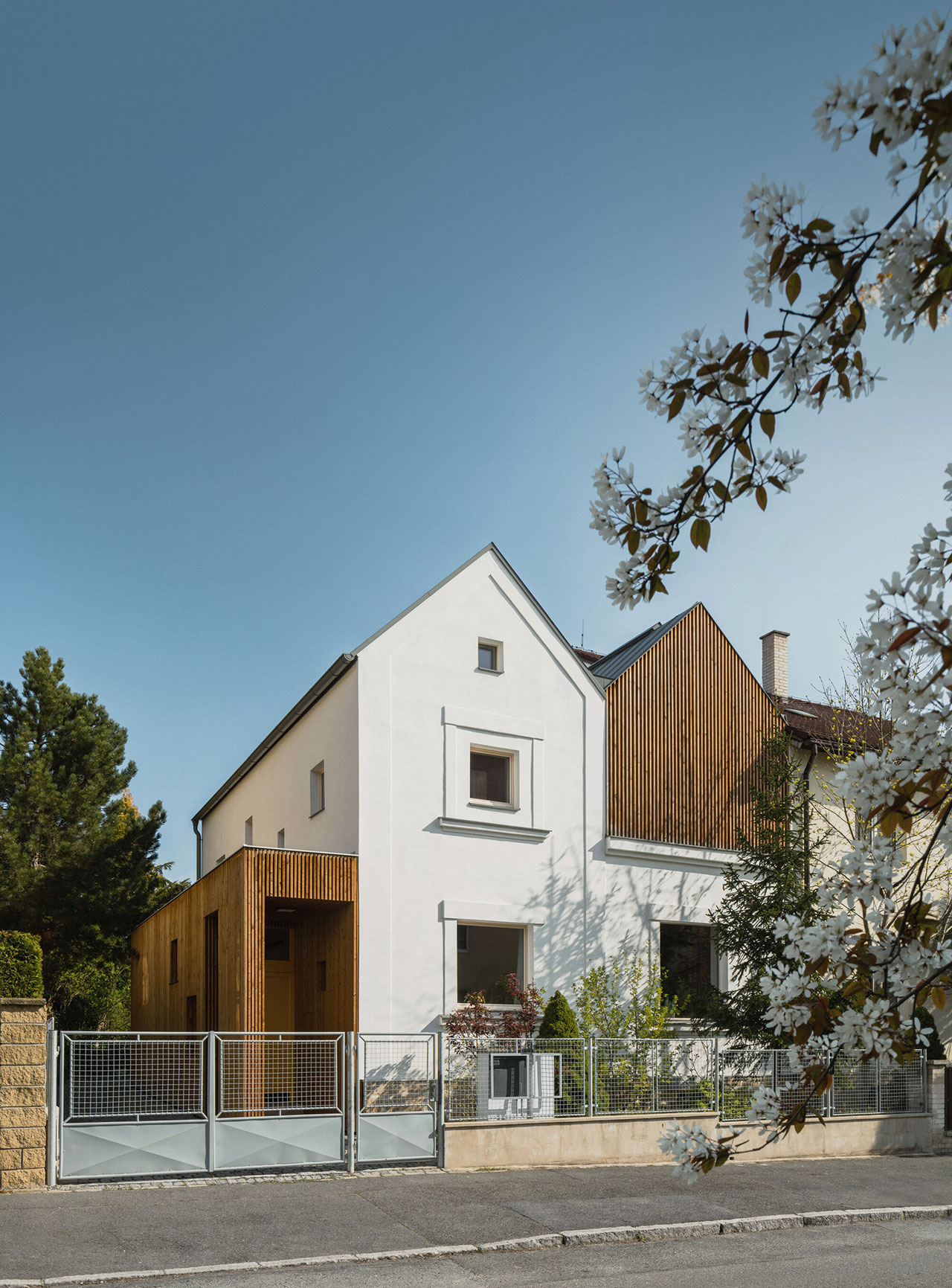 27/27 Photos
Located within the Pilsen–Lochotín district of Pilsen, Czech Republic, the Double Gable House, designed by PRO-STORY, breathes new life into a once-forgotten row of semi-detached family houses, each of which have been reimagined thereby changing the neighborhood's original scale. After the surge of renovations and additions where the original character has been altered, the Double Gable House is doing more than just preserving history – it's helping to redefine it.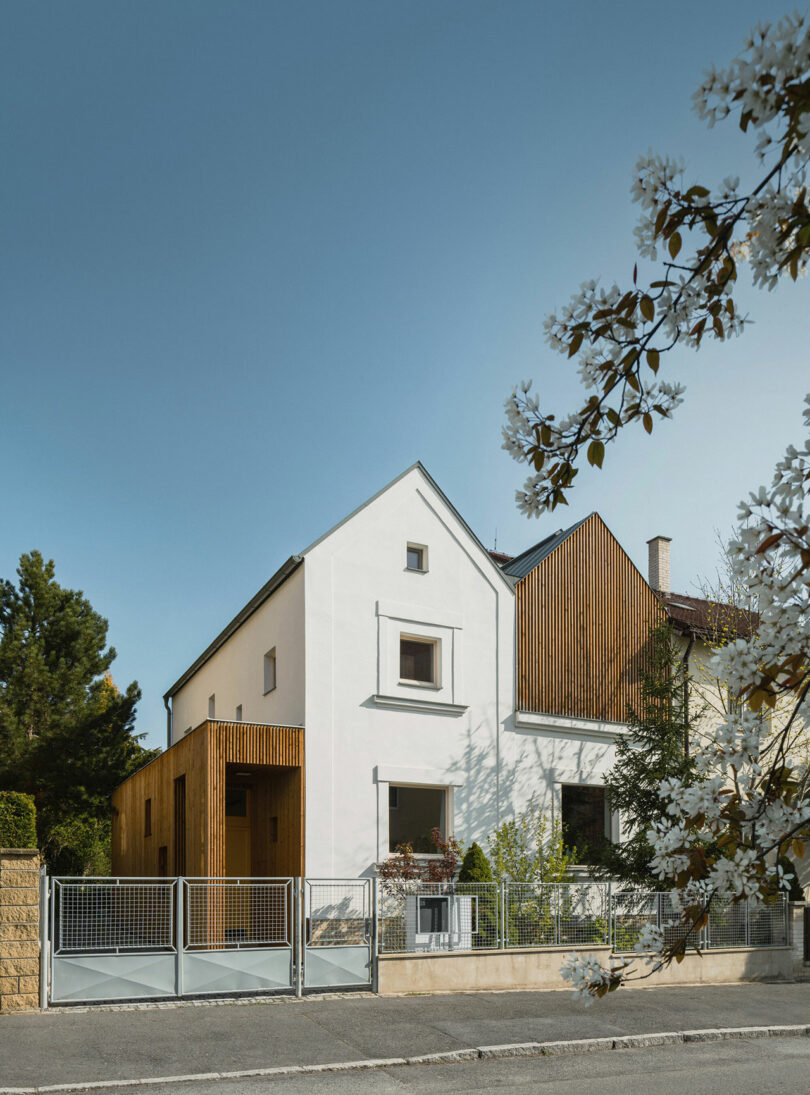 The most striking feature of the renovation is the introduction of two archetypal gabled roofs, elevating the property's exterior while creating a dynamic and inviting interior. The house now boasts different floor levels, wooden mezzanines, and an open roof volume that invites an abundance of natural light. To balance the light with privacy, PRO-STORY incorporated windows adorned with wooden battens, offering a play of light and shadow while maintaining the occupants' seclusion.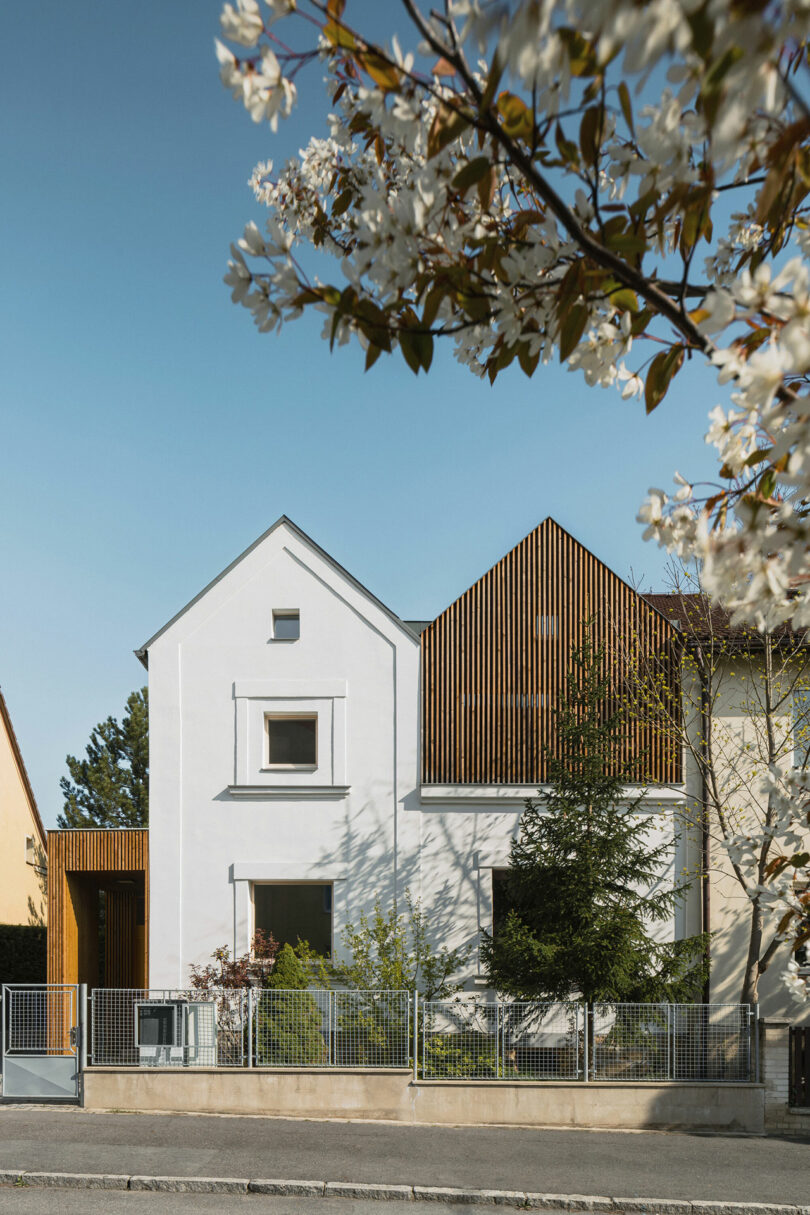 What sets the Double Gable House apart is its seamless blend of old and new. The project preserves the historical elements of the facade, contrasting them with contemporary additions. The original plastered facades now match with a fresh coat of white paint, while new wooden windows embrace a minimalist yet modern design ethos. The gables, roof, and garden facade are clad in wooden slats, creating a visual unity that marries the past and the present.
The side entry leads visitors through a passageway clad in vertical wooden slats before arriving at a sunny yellow door.
The ground floor features a children's room, bathroom, and a spacious living room that connects to the rear garden. Meanwhile, the top floor boasts a second children's room and the primary suite, complete with a private bathroom and access to a mezzanine.
The primary bathroom secures natural light through its glass wall, which also allows views from the living room downstairs and the mezzanine across the void.
The same yellow from the front door carries over to the kitchen cabinet uppers, adding visual interest with the happy hue and offset design.
In lieu of a typical staircase handrail, PRO-STORY incorporated a doubled-sided wall of bookshelves for maximum storage.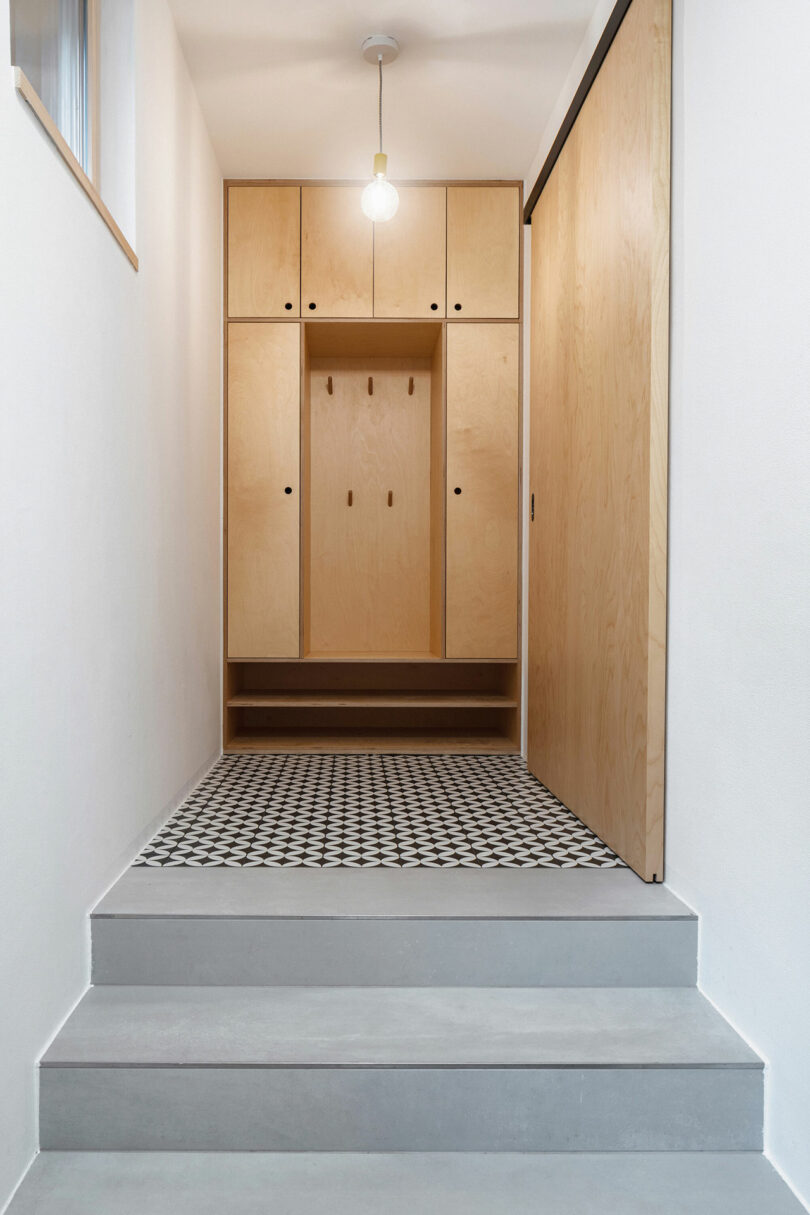 Photography by Petr Polák.