The FM House in São Paulo Inspired by the 80s + 90s Vaporwave Genre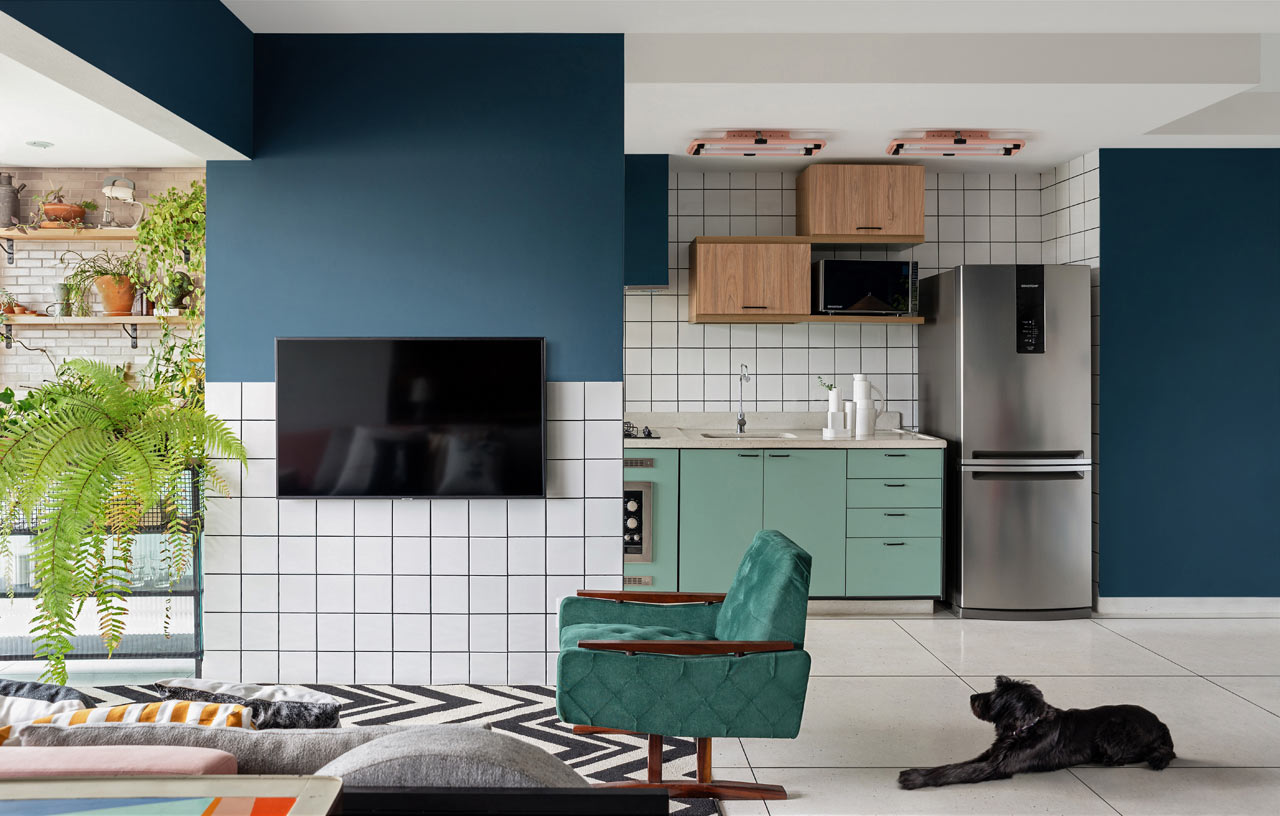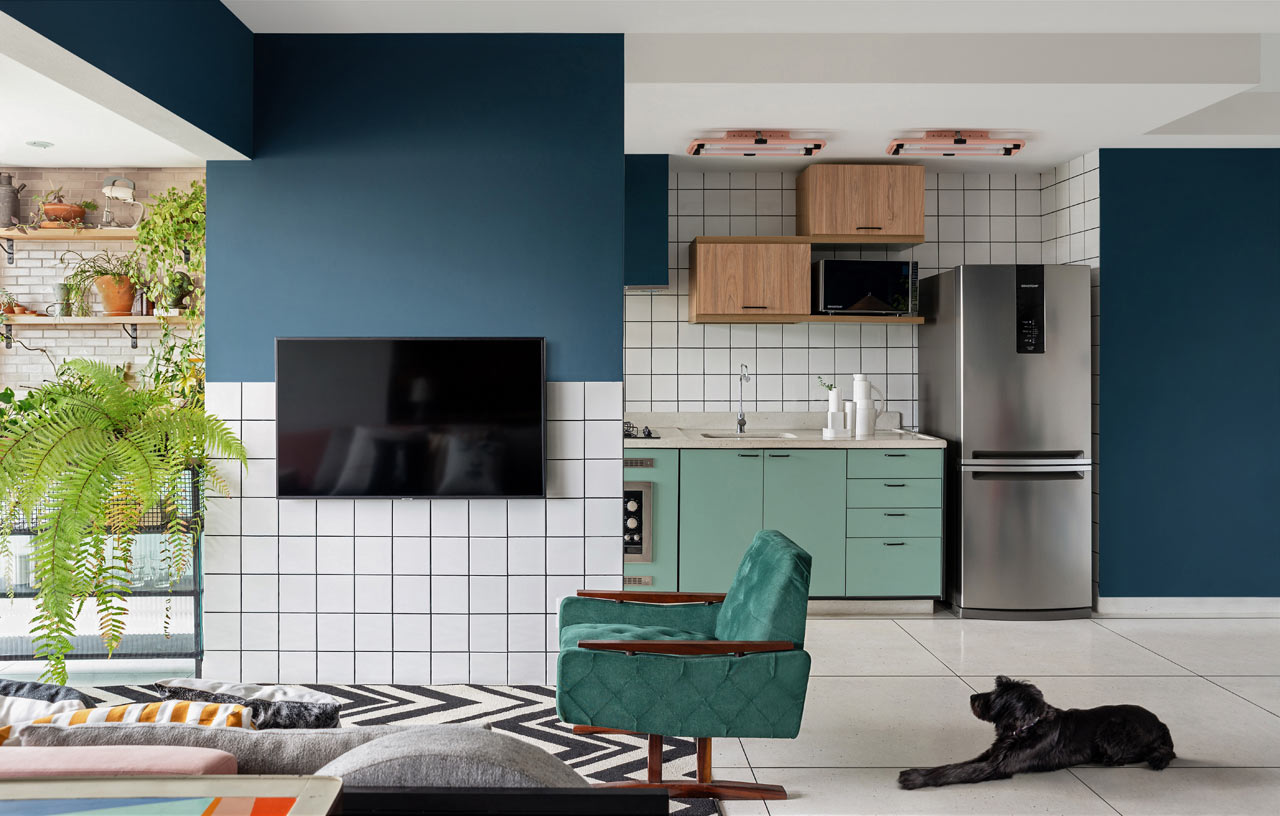 The FM House in São Paulo Inspired by the 80s + 90s Vaporwave Genre
1/15 Photos
2/15 Photos
3/15 Photos
4/15 Photos
5/15 Photos
6/15 Photos
7/15 Photos
8/15 Photos
9/15 Photos
10/15 Photos
11/15 Photos
12/15 Photos
13/15 Photos
14/15 Photos
15/15 Photos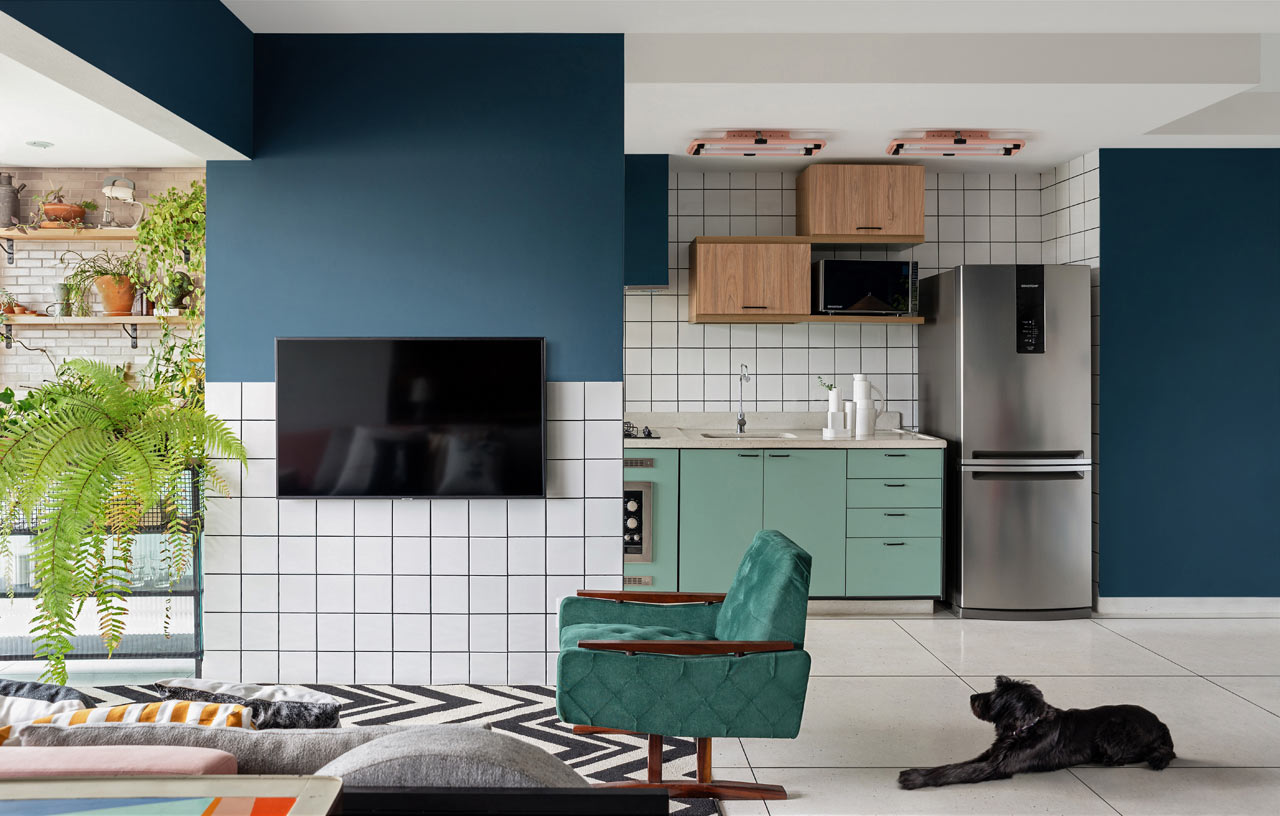 To design the FM House in São Paulo, Brazil, Mombá Arquitetura referenced Vaporwave, a subgenre that gives nod to the 80s and 90s. While electronic music was its main inspiration, Vaporwave was also known for its surreal art and consumer culture, all of which lead the selections made for finishes, colors, and shapes. The 72-square-meter interior was updated with contemporary furnishings and a vibrant palette to coexist with original features, like the white tile on the walls and the granite floor.
The dining room was furnished with finds from antique stores and travel, alongside contemporary design pieces.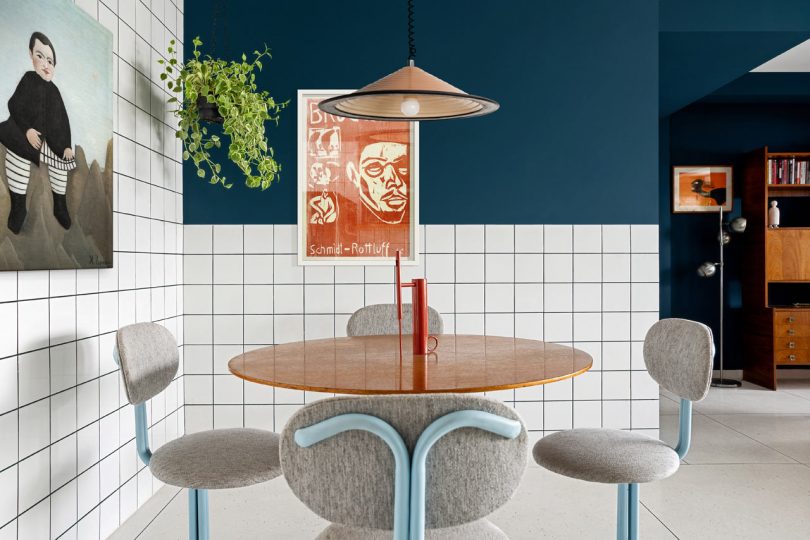 We featured this Tetris Sofa on Design Milk before and this project was the reason the architecture studio custom designed it. It makes a bold statement in the center of the open room helping to divide the space up between sitting area and office.
A variety of plants are placed throughout the apartment bringing in a biophilic touch.
The bedroom features cozy soft pink walls and a light blue pillow headboard, paired with bold accent pillows and geometric bedding.
Photos by Felipe Lopez.