The Forma Collection by TSAR Carpets Introduces 25 Bold New Patterns
The Forma Collection by TSAR Carpets Introduces 25 Bold New Patterns
1/19 Photos
2/19 Photos
3/19 Photos
4/19 Photos
5/19 Photos
6/19 Photos
7/19 Photos
8/19 Photos
9/19 Photos
10/19 Photos
11/19 Photos
12/19 Photos
13/19 Photos
14/19 Photos
15/19 Photos
16/19 Photos
17/19 Photos
18/19 Photos
19/19 Photos
TSAR Carpets has just released their latest: the Forma Collection. Featuring 25 bold, energetic patterns, the series of high-concept and hand-tufted floor coverings blur the line between applied design and fine art. Using texture, fiber combinations, new layering techniques and seamless gradient transitions, Forma is a collection full of playful optimism.
Forma is the largest collection from TSAR Carpets yet, and was designed over the past year during the design team's individual daily neighborhood walks. "The goal was to create designs that exemplify and embody the dawn of a new beginning," says Teresa Ceberek, TSAR Carpets Design Manager. "The word 'forma' is a playful nod to the imaginative and uplifting shapes in each of the rug's patterns, as well as the abstract silhouettes of the rugs themselves."
Forma is the first time TSAR has used refined fading techniques to achieve new gradients, as well as the first time they've used ribbon yarn as a material to create sculptural rug dimensions. The company owns and controls the entire manufacturing process.
"Due to the success and popularity of our previous textural collections, including Saltwater and Lagoon, the team experimented with new construction and fade techniques to produce never before seen textures, patterns and fibre combinations that push the limits of virtuosic hand-tufted rug manufacturing," says Ceberek.
Each durable Forma rug is hand-tufted from 100% New Zealand wool, un-dyed wool, Tencel, ribbon yarn and Lurex, a light-reflecting yarn with metallic properties.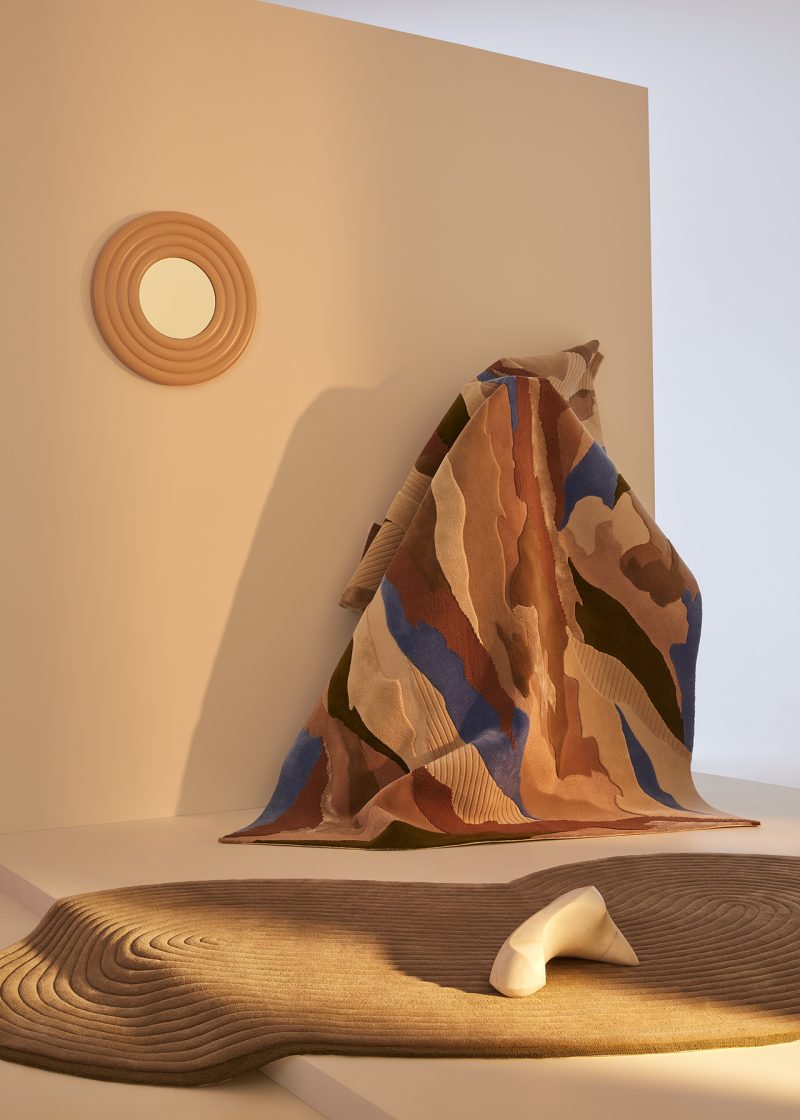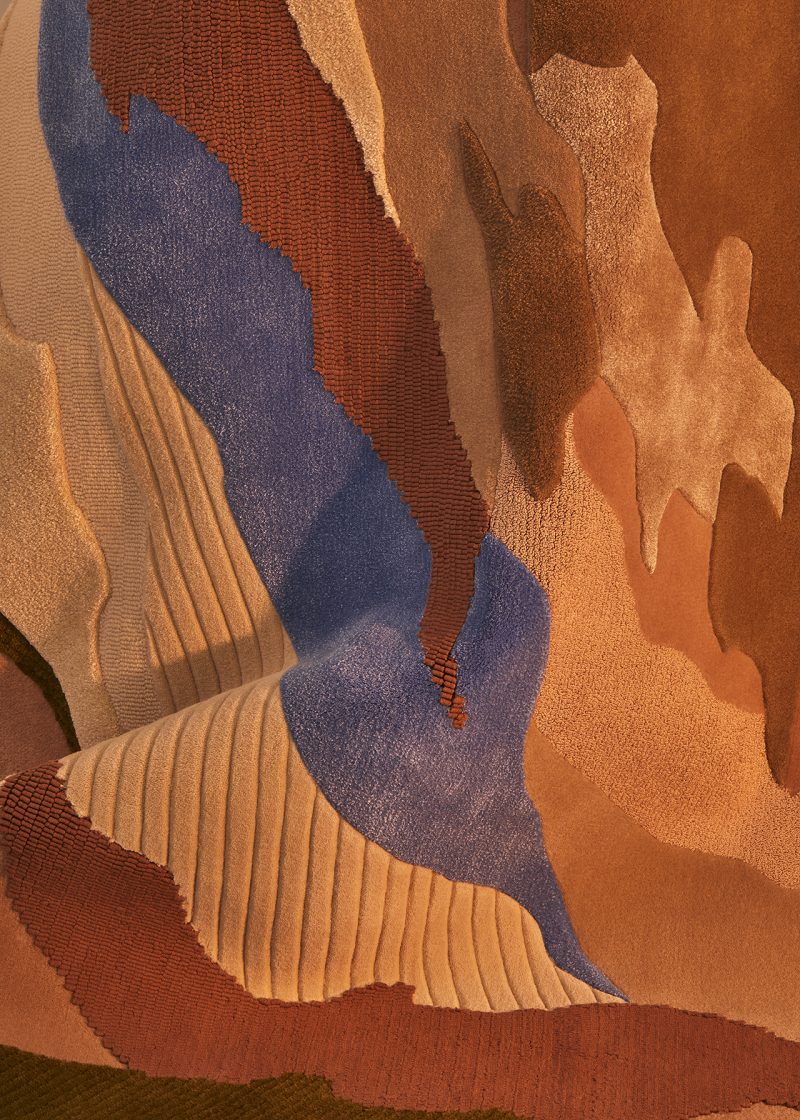 To learn more about the Forma Collection, visit tsarcarpets.com. The collection will be sold exclusively at TSAR's studios in Melbourne, Sydney, New York, London and Shanghai.
Photography by Nat Turnbull and Lillie Thompson