The KNTR Furniture Collection Blends Into the Outdoors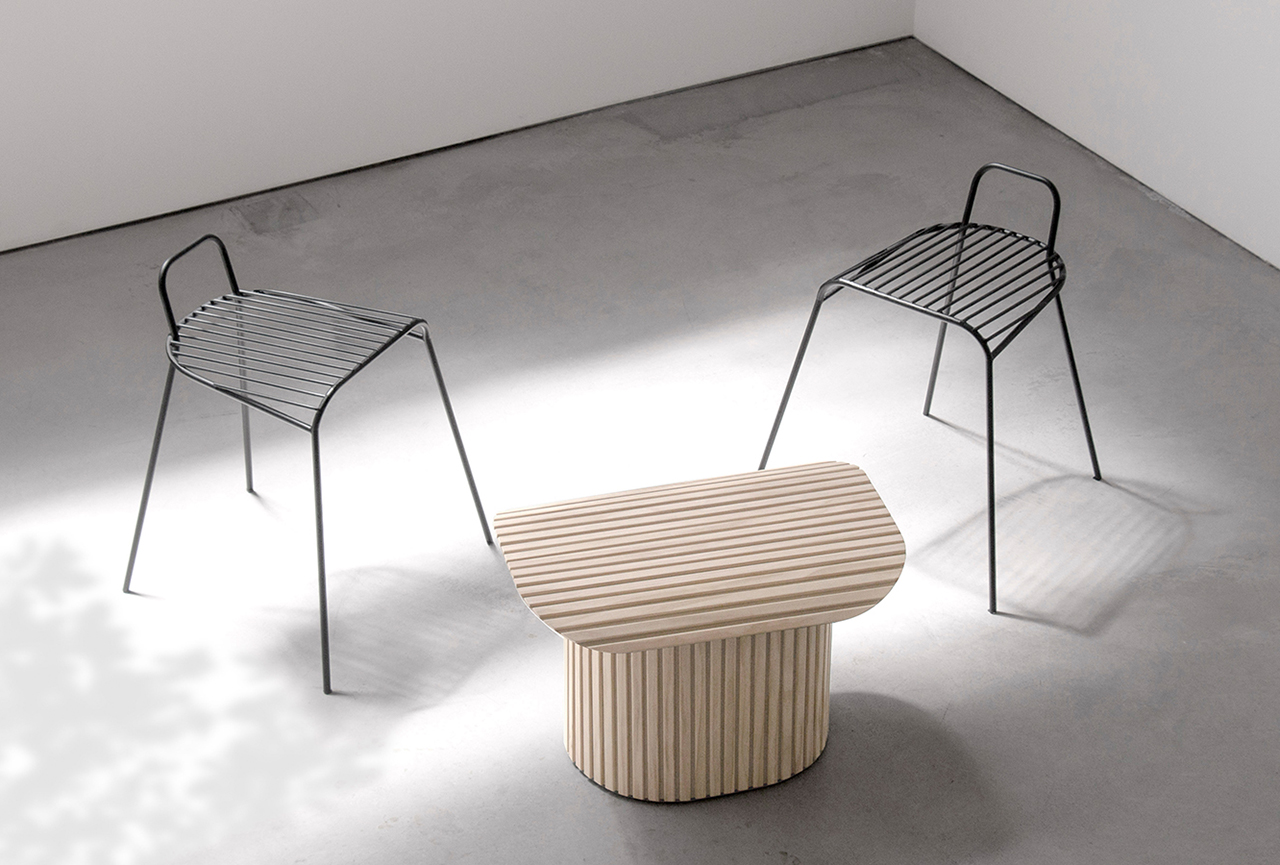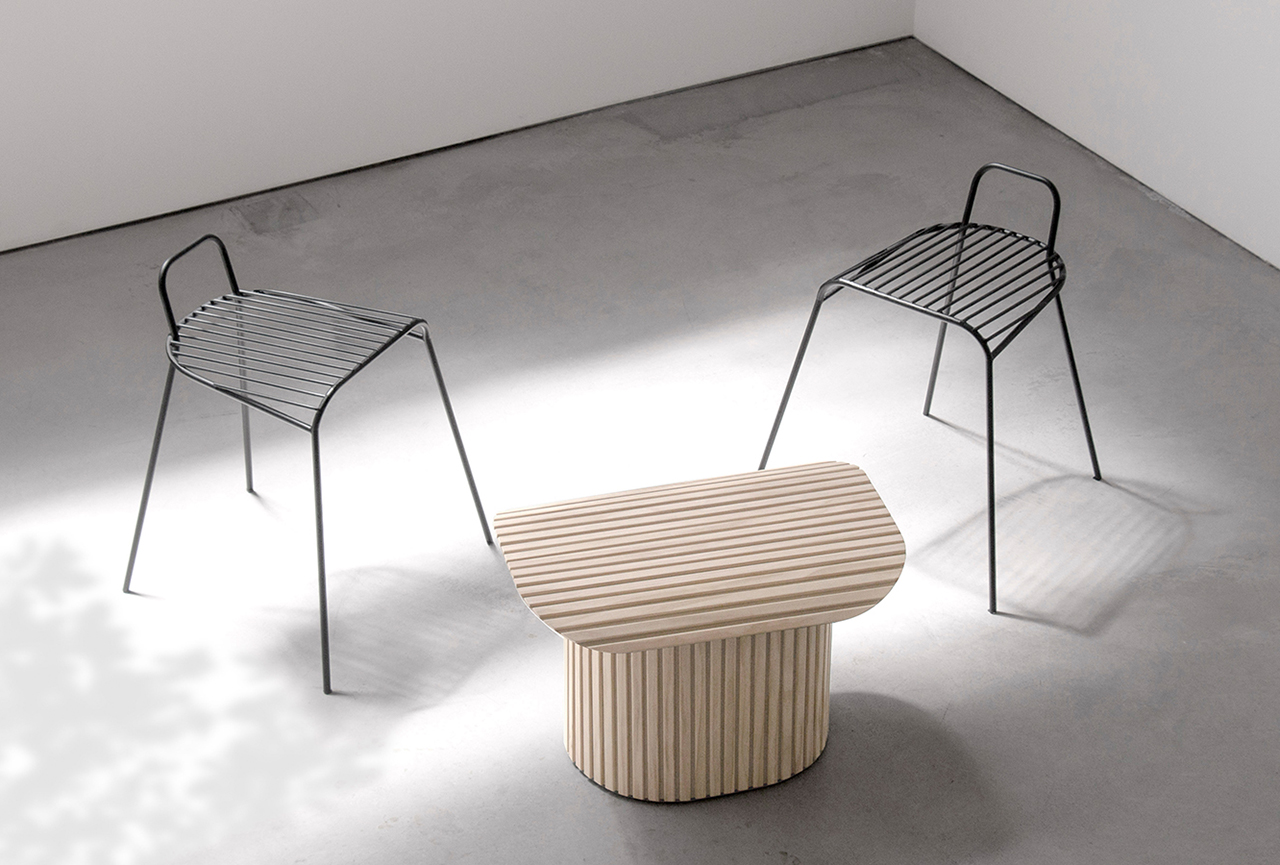 The KNTR Furniture Collection Blends Into the Outdoors
1/7 Photos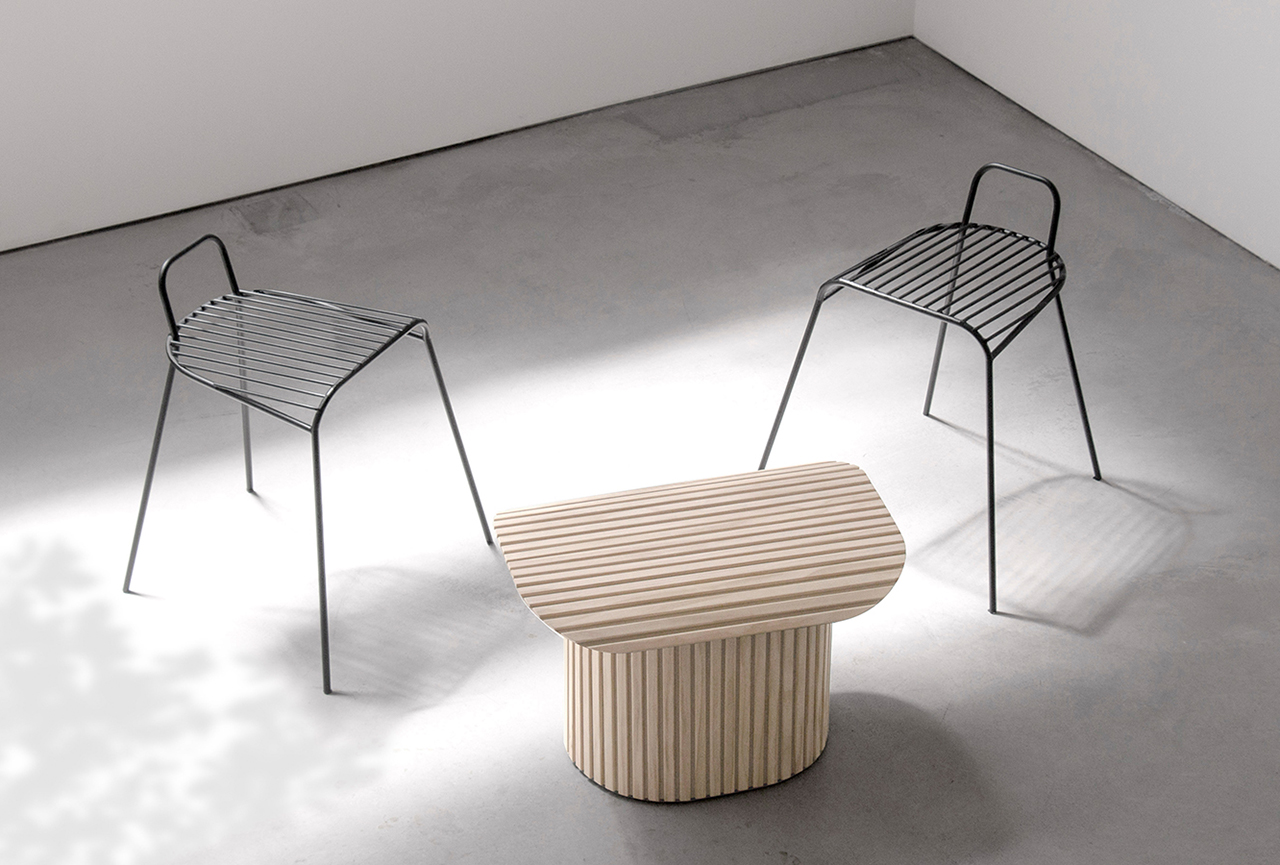 2/7 Photos
3/7 Photos
4/7 Photos
5/7 Photos
6/7 Photos
7/7 Photos
studio HHID's KNTR outdoor collection pulls double duty, looking just as good indoors as it does out. The three piece family of furniture – a stool, a low chair, and a coffee table – are linear yet soft in design. Each meant to naturally blend in with a residential outdoor space, which is also where studio HHID found inspiration.
Both the stool and low chair use steel rods for their construction that have been bent into shape and welded. Two weights are used, structural rods for the silhouettes and thinner rods for the seat. Together, they make the pieces strong and light. The last step is to cover each piece in a textured powder coat for even more graphic character. Clever design is present in the stool's low backrest that acts as a handle, welcoming you to relocate or stack several together. KNTR's coffee table uses coated maple wood panels that are laminated into a PU-textile. This vertical structure allow the tabletop to arch naturally over the base.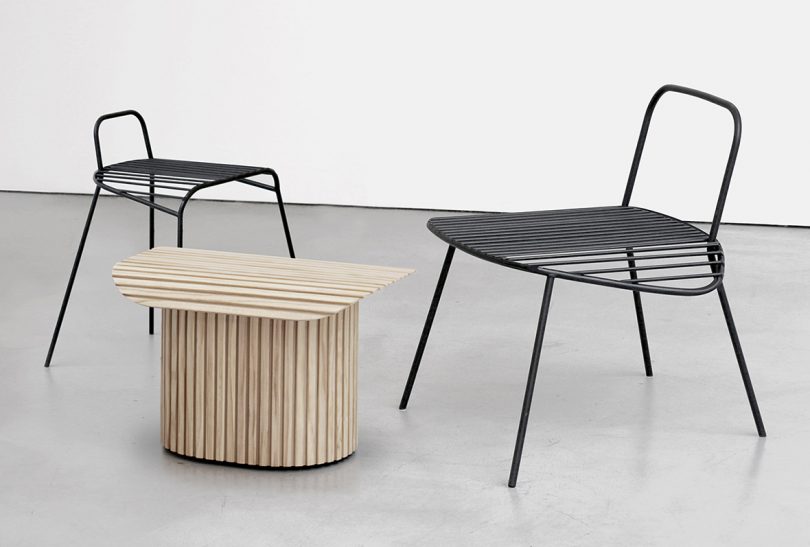 To learn more about the KNTR outdoor collection, visit hhid-studio.com.