In the design world, there's nothing more pure than the circle, where there's no beginning and no ending. Swedish designer Ola Giertz pays homage to the geometric shape in her latest design, The NeverEnding Table, where two circular surfaces are joined by rounded sides thereby closing the loop.
The table is made from molded ash veneers with beveled edges that give the appearance of a thin silhouette. The round tabletop matches the one opposite, which becomes the foot of the table.
The NeverEnding Table will debut in the "Whats your DNA?" exhibition in Eindhoven during Dutch Design Week.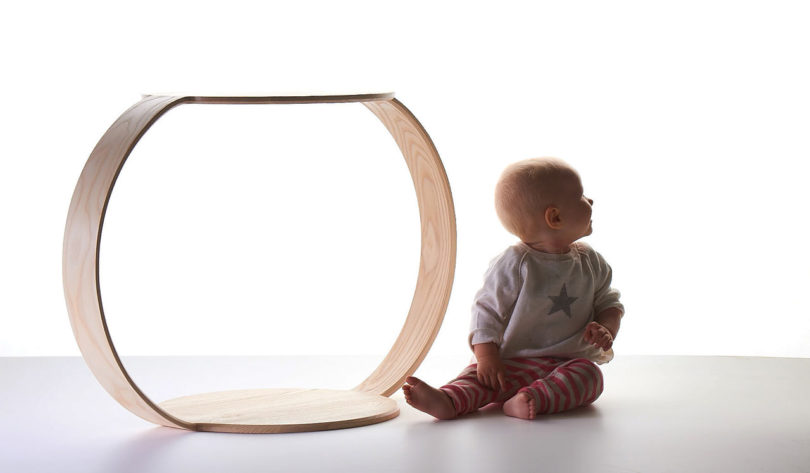 Design From Around The Web