Architecture Research Office (ARO) were tasked with designing Knoll Los Angeles' new office and showroom on the 29th floor of The Gas Company Tower in downtown Los Angeles. The interior displays a modern workspace that pays homage to the brand's rich history with an open layout combined with private spaces, iconic furniture pieces, and Knoll textiles. The original Knoll NYC flagship sparked ideas for the west coast hub while incorporating a material palette that's in tune with southern California.
The space is accented with supergraphics, like Herbert Matter's birds and Hollywood film stills.
Flexible open workspaces were paired with more traditional private spaces to accommodate different work types.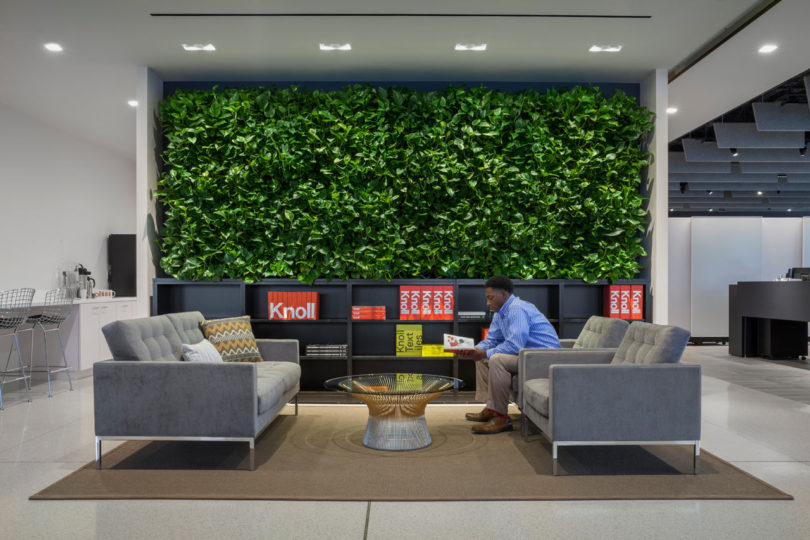 Grey felt panels and other ceiling products were used to help with sound control while also delineating spaces.
The office and showroom also becomes a place to test out new products and applications to see how they hold up.
Photos by Elizabeth Felicella.