The Seidel Is Not Your Average Striped Throw Blanket
The Seidel Is Not Your Average Striped Throw Blanket
1/11 Photos
2/11 Photos
3/11 Photos
4/11 Photos
5/11 Photos
6/11 Photos
7/11 Photos
8/11 Photos
9/11 Photos
10/11 Photos
11/11 Photos
OUT is a Berlin-based furniture studio by Christoph Steiger, David Spinner, and Reinhard Wessling that stands for Objekte Unserer Tag, or "objects of our days" in German. These objects have been turning heads for their playful use of color paired with minimalistic forms that feature unexpected details, like a cloud-shaped seat or asymmetric side table. One of their latest releases is the studio's first ever throw. At first glance, SEIDEL looks like just another striped throw blanket until you examine the stripes a little further.
Made of pure organic cotton, SEIDEL has a velvety texture that's achieved by repeatedly brushing the material after it has been woven. The abstract shapes in bright, punchy hues are a signature move of OUT as the studio loves expressive colors. The throw is produced at a traditional weaving mill in Bavaria that already has a repertoire for supplying its products to princes and royal courts. While there is no wrong way to use a throw blanket, the six colorways OUT has given SEIDEL allude to where and how they can be experienced: SEIDEL GONE WILD, SEIDEL ME TIME, SEIDEL DATE NIGHT, SEIDEL NAP TIME, SEIDEL BINGE WATCHING, and SEIDEL UP FOR FUN.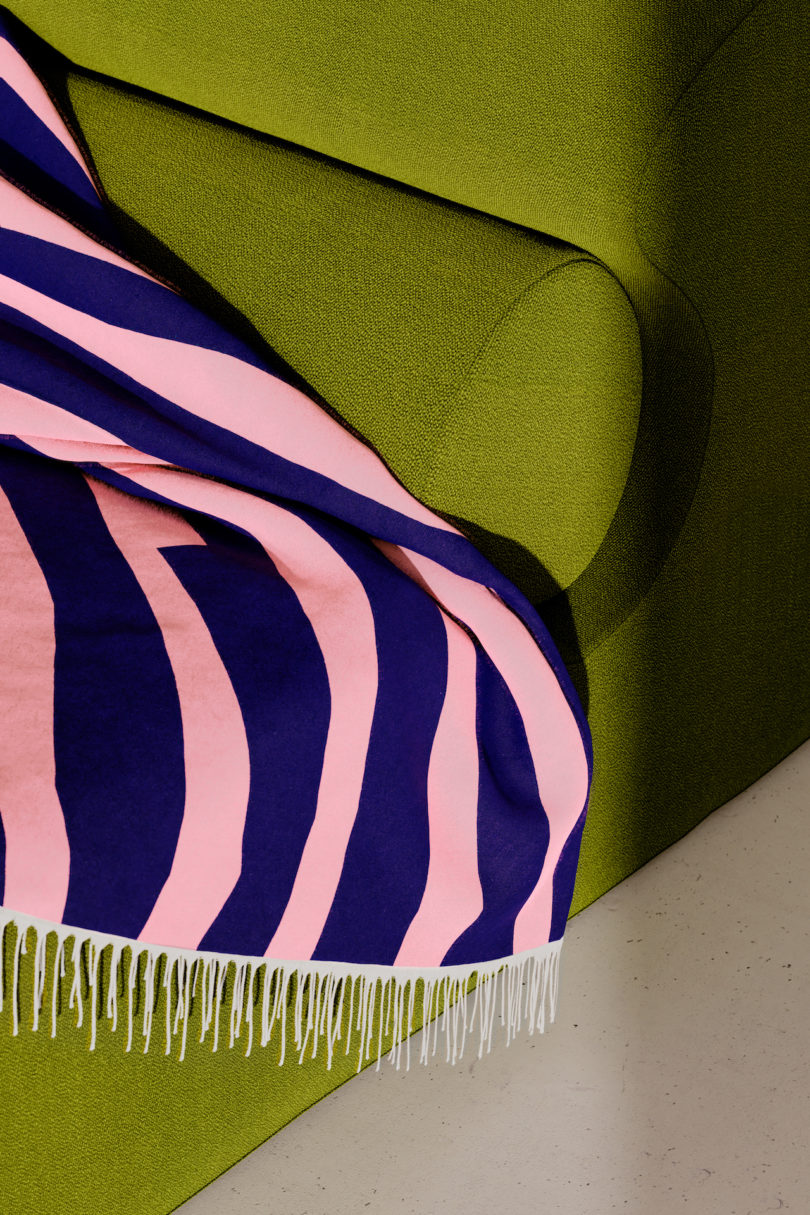 For more information on the SEIDEL Throw, visit objekteunserertage.com.