The Summer of Water Sculpture: Jeppe Hein and Cristina Iglesias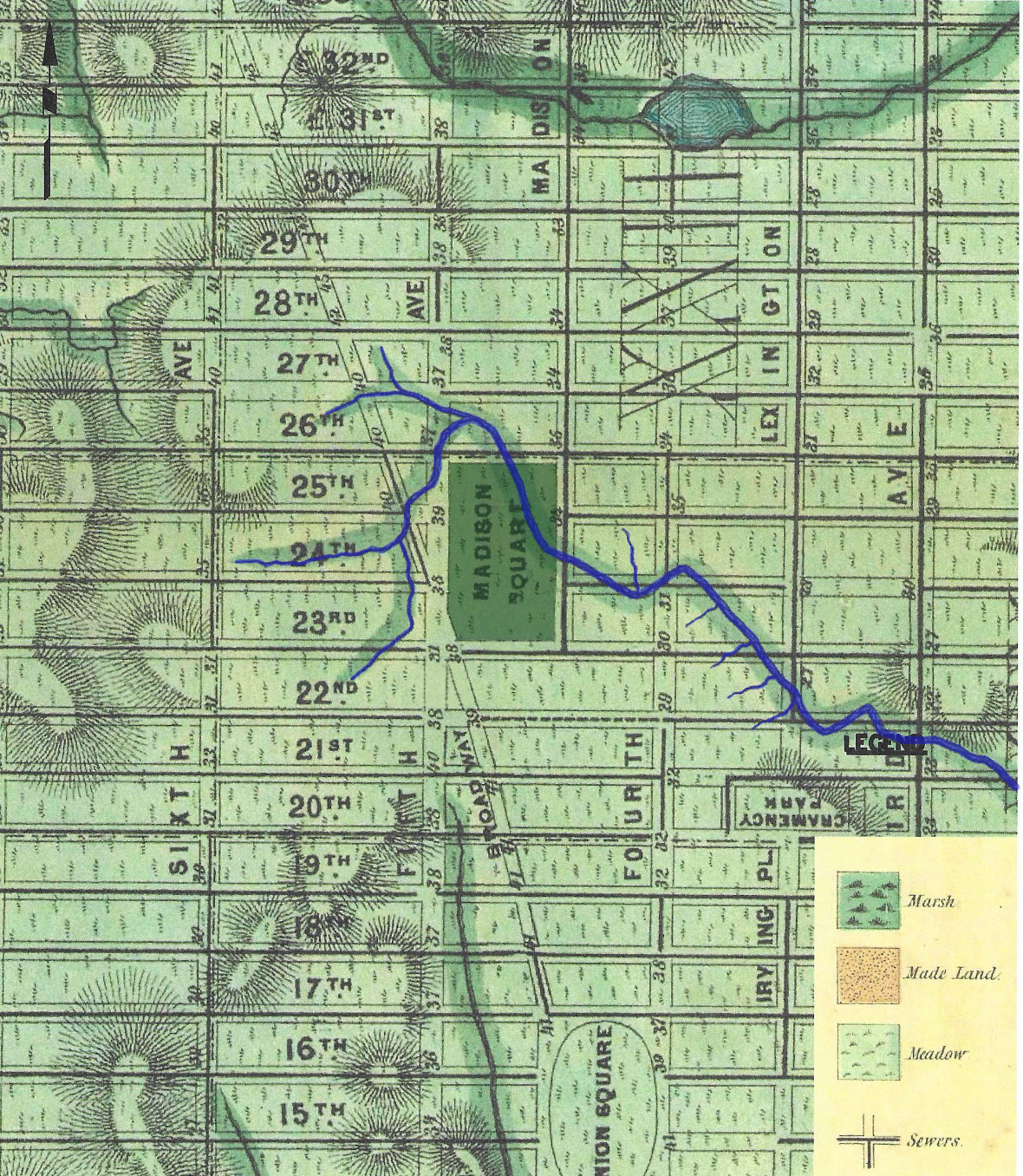 The Summer of Water Sculpture: Jeppe Hein and Cristina Iglesias
1/13 Photos
2/13 Photos
3/13 Photos
4/13 Photos
5/13 Photos
6/13 Photos
7/13 Photos
8/13 Photos
9/13 Photos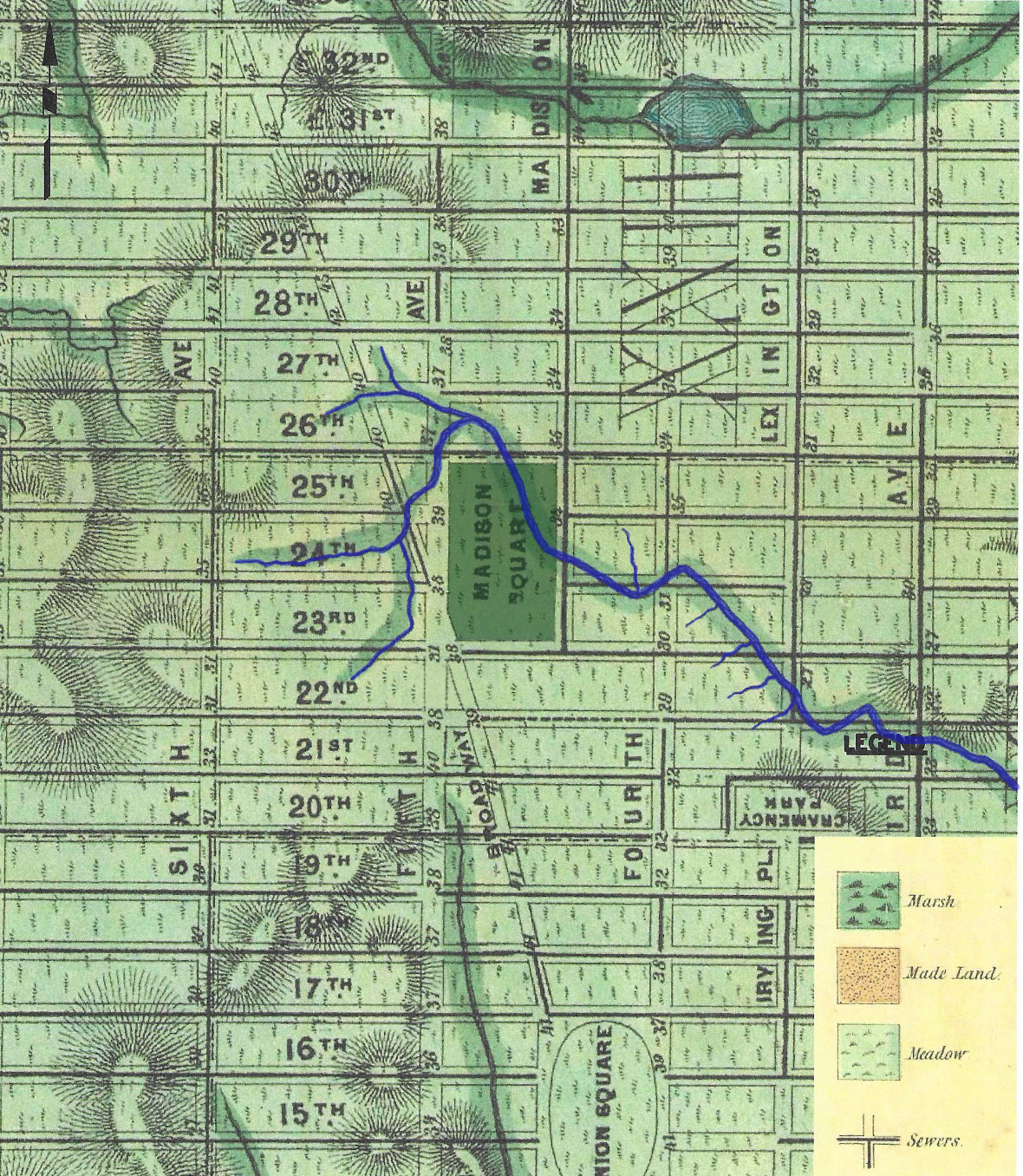 10/13 Photos
11/13 Photos
12/13 Photos
13/13 Photos
New York City is currently hosting two surprising public artworks that use water to reveal and engage the people, surroundings, and history of New York. The loudest of the two sculptures is at Rockefeller Center, where contemporary artist Jeppe Hein tempts visitors to walk into circular fountain enclosures that rise and fall at unpredictable intervals. The second is by Spanish artist Cristina Iglesias who resurrects an ancient stream under Madison Square Park.
Jeppe Hein's Changing Spaces at Rockefeller Center
Located in Rockefeller Center's famous Central Plaza (the exact spot where the famous Christmas Tree will be raised in a couple months), Jeppe Hein's "Changing Spaces" consists of four large circles of watery walls that rise and fall at random intervals. Visually hypnotic when viewed from a distance, the work invites viewers to voluntarily enclose themselves within the "liquid architecture" for a moment in time. I didn't bring a rain jacket or a change of shoes but I couldn't resist jumping in. A video on the 303 Gallery website is worth watching with the sound on to hear the audible squeals of joy and surprise.
Changing Spaces connects to its famous location in two ways. First the work is located just above the famous gold statue of Prometheus which depicts the figure flying through a similar-sized gold ring flanked by vertical spouts of water – a connection best viewed as you enter from 5th Avenue. Second, this may be the best location in the city for a "social sculpture" as the artist calls it, where visitors from every part of the world gather and are now pushed together in watery enclosures to share a laugh or mild panic.
One of the most interesting things is how different ages experience the work. Adults – including myself – will race to their chosen spot when the walls are down to avoid any chance of an unpredictable rising wall and then compress themselves at the center, hoping for the best. My mistake was jumping into the smallest circle, which is understandably the wettest – so I'd recommend the large circle for the driest experience – although I dried off in the August heat before I made it to the subway. The younger kids have a very different approach than the cautious adults, running straight through walls with joy (or perhaps a lack of patience) and soaking themselves from head to toe. Whatever you do: go, play, participate, watch, laugh, and panic in New York's most famous plaza through September 9th.
Cristina Iglesias: Landscape and Memory
Meanwhile, 25 blocks south at the much calmer Madison Square Park, water flows in individual boxes that are set into the lawn to give the illusion of windows into an underground stream. Commissioned by The Madison Square Park Conservancy (who is also responsible for Maya Lin's Ghost Forest last year) the work by Cristina Iglesias titled "Landscape and Memory" invites visitors to mentally resurrect a real ancient creek that once occupied this area. The artist was inspired by an 1874 topographical map of the area featuring the now forgotten "Cedar Creek."
The work features five bronze sculptures that represent imagined sections rocks and roots, with real flowing water. The edges of the boxes are mirrored to give the surreal illusion that the water continues underground.
Though the bronze is solid and unaffected by the water that runs over it, the work is growing every day on its own. The official photographs above were taken when the exhibition opened in early June, but the photograph below was taken by me last weekend. As part of the work, Cristina planted a different type of grass between the boxes that has grown over a foot tall. The grass sways in the wind while increasingly obscuring the sculptures from obvious view, prompting visitors to search, discover, and be surprised. When you visit, plan to stay longer than you think – the sound of the water is a critical element that invites you to recline, close your eyes, and travel back in time.
More information about both temporary public artworks:
What: Jeppe Hein: Changing Spaces
Where: Rockefeller Center's Center Plaza, New York
When: June 21 – September 9, 2022
Free and open to the public from 7am to 11pm Monday through Friday, and 7am to midnight Saturday and Sunday
What: Cristina Iglesias: Landscape and Memory
Where: Madison Square Park, Oval Lawn
When: June 1 through December 4, 2022
Open daily 10a-9pm weather permitting (closed when raining or when lawn muddy)
Photographs of Jeppe Hein's "Changing Spaces" at Rockefeller Center © Studio Jeppe Hein, Courtesy the artist; Rockefeller Center; 303 Gallery, New York; and KÖNIG GALERIE, Berlin. Photos by Anna Morgowicz.
Photographs of Cristina Iglesias' Landscape and Memory courtesy of the artist and Madison Square Park Conservancy, photographed by Rashmi Gill.