Cadaval & Solà-Morales recently converted a late nineteenth century theatre, that first became a barn and then a warehouse for toilet paper, into a modern live/work space in Barcelona. Appropriately named 'The Theatre,' the home is located in the vibrant Poblenou neighborhood where it benefits from its original industrial design making use of the expansive height and size.
The architects preserved the warehouse's structure, only reinforcing it, while restoring the original walls of brick that remain exposed throughout the interior.
The main space is filled with natural light and ventilation thanks to the walls of windows that surround a new patio. The patio naturally expands the interior to the outside where a small pool is located alongside a couple of hammocks.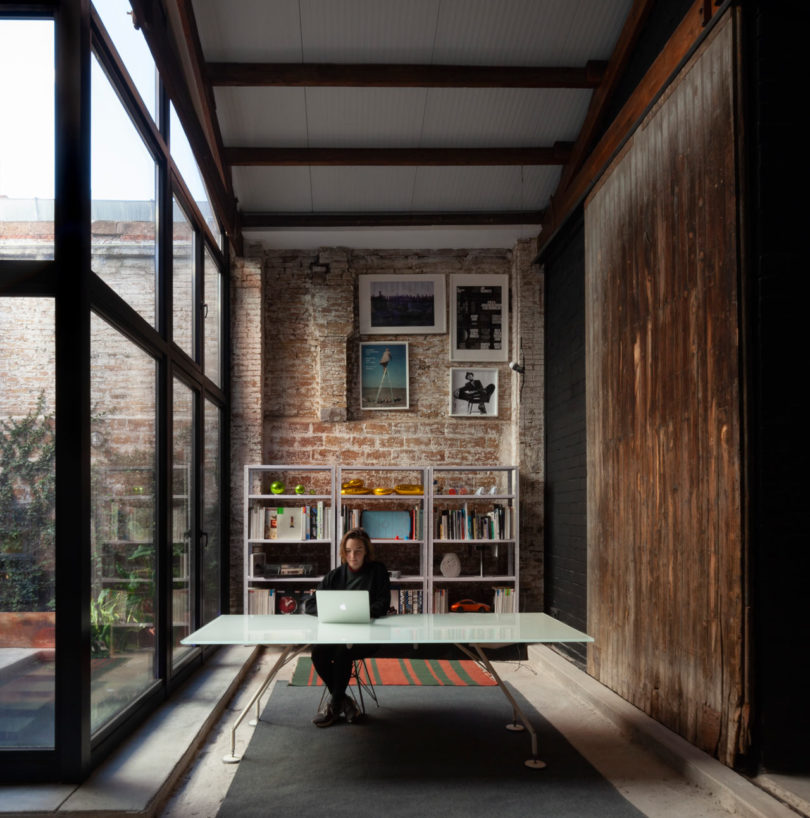 The central part of the home is where the common spaces are located, including the loft-like kitchen, living room, dining room, and study. While it's an oversized space, it feels cozy with the help of various objects and textures found in the materials, like wood, brick, metal, and stone.
A classic car resides in a space that doubles as the entryway to the house. The car becomes a sculpture that can be viewed through large wooden doors that open up to the main living space.
On either side of the main space, there's a studio that features a mezzanine for sleeping and an area for a kitchen and bathroom on the ground level.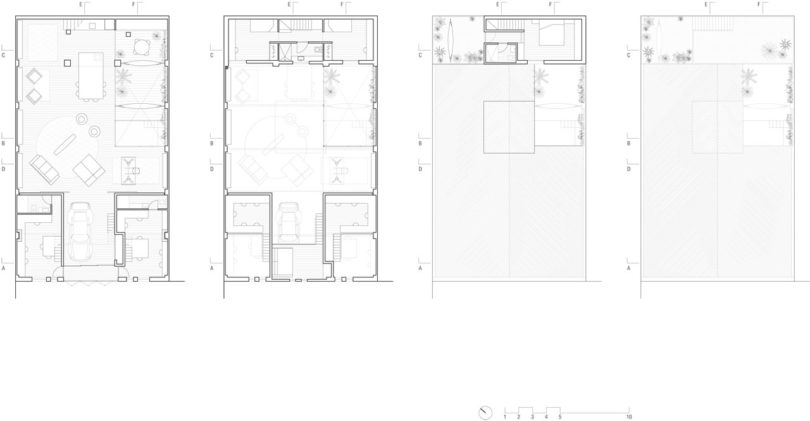 Photography: Sandra Pereznieto