thehighkey Brings Relief to Curvy Home Goods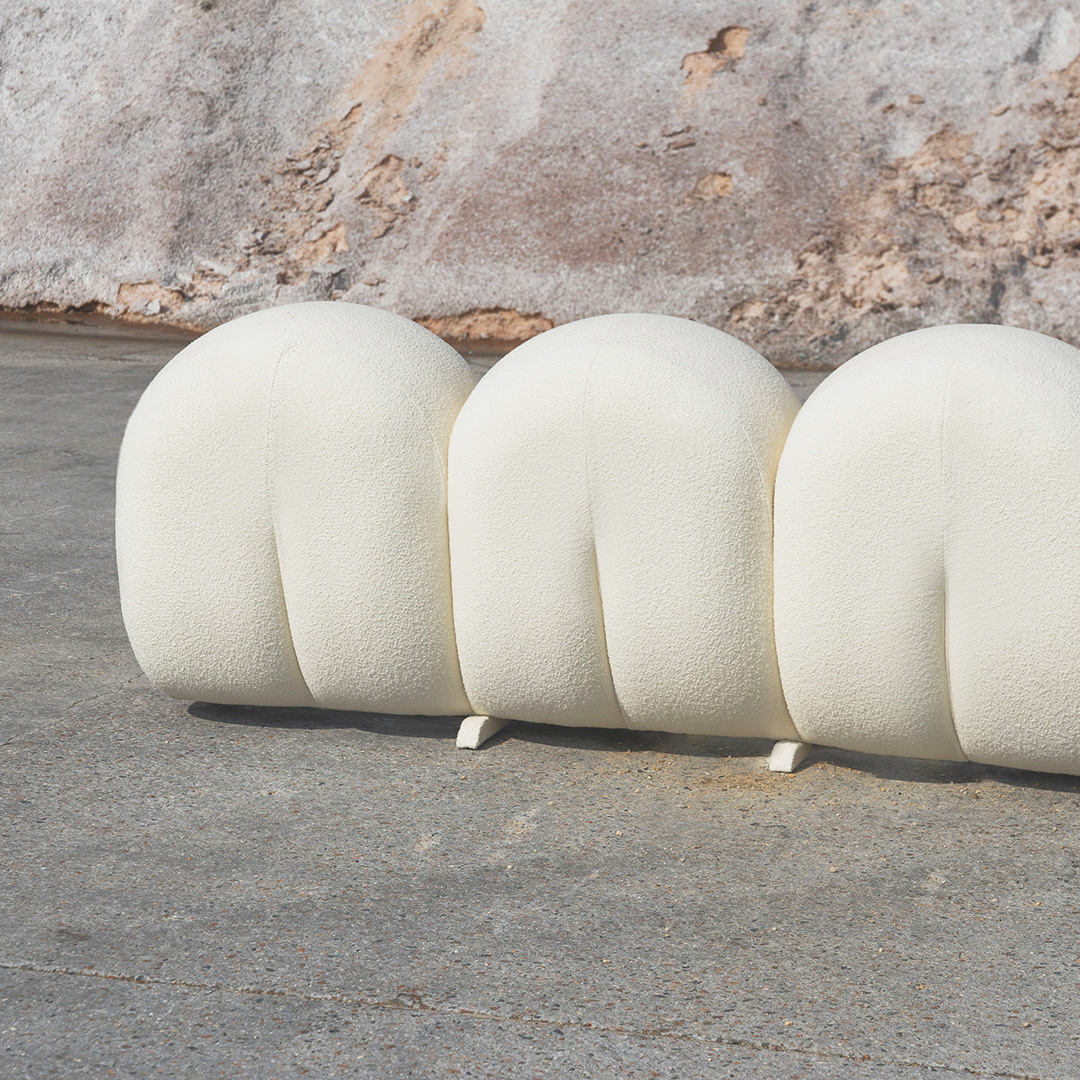 thehighkey Brings Relief to Curvy Home Goods
1/29 Photos
2/29 Photos
3/29 Photos
4/29 Photos
5/29 Photos
6/29 Photos
7/29 Photos
8/29 Photos
9/29 Photos
10/29 Photos
11/29 Photos
12/29 Photos
13/29 Photos
14/29 Photos
15/29 Photos
16/29 Photos
17/29 Photos
18/29 Photos
19/29 Photos
20/29 Photos
21/29 Photos
22/29 Photos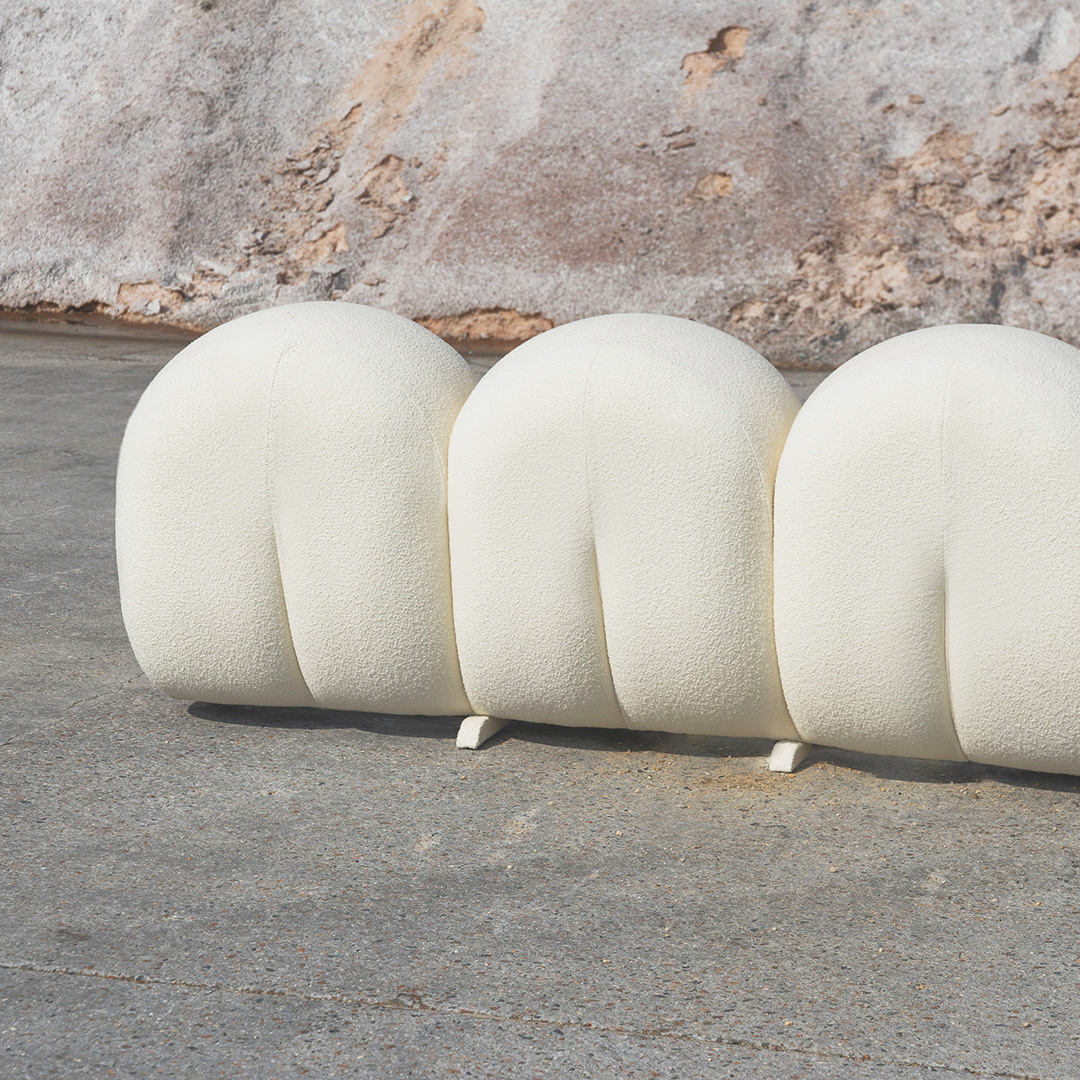 23/29 Photos
24/29 Photos
25/29 Photos
26/29 Photos
27/29 Photos
28/29 Photos
29/29 Photos
If you caught our Best of ICFF and WantedDesign 2022 post last month, you'd know we loved seeing thehighkey on the show floor, so we had to find out more. In his newest collection, John Vieweg, Creative Director of thehighkey, refers to relief as both a formal and psychological condition. As an object, a relief is made by carving away at natural materials and as a feeling, a relief is felt when something has been happily revealed. For this curve-filled collection, thehighkey uses common materials like plywood and high density foam to carve into, resulting in a sculptural boucle sofa, a plywood mirror, and a set of wood wall sculptures. By cutting away and softening the hard edges of the material, Vieweg is able to reveal human qualities.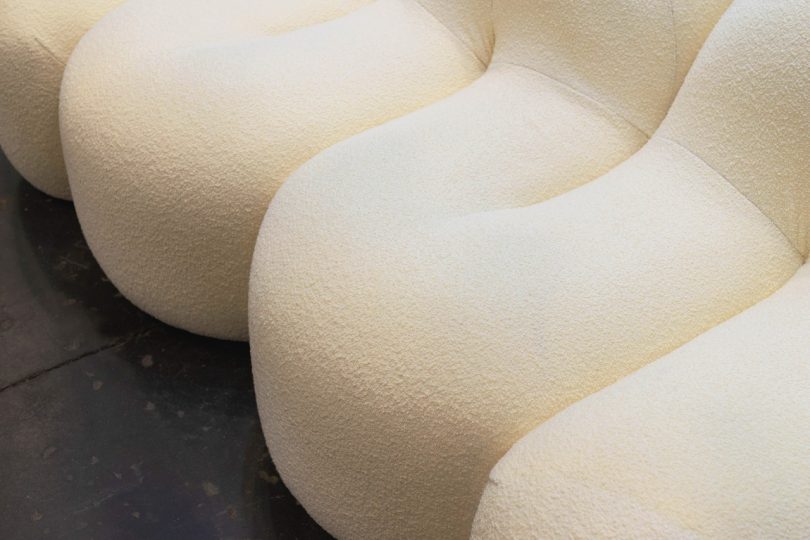 For more information, visit thehighkey here.
Photos by whatarewedoingtoday.