These Transparent Vases Seem To Stretch + Disappear Into Nothing
These Transparent Vases Seem To Stretch + Disappear Into Nothing
1/10 Photos
2/10 Photos
3/10 Photos
4/10 Photos
5/10 Photos
6/10 Photos
7/10 Photos
8/10 Photos
9/10 Photos
10/10 Photos
Artist and Chief Designer of Desz Office, Bo Zhang just made us do a double take with his latest series. The Stretch Color collection looks like an optical illusion but is a set of three fully functioning vases. The designer's "obsession with the color of the reconstruction space" led to the fantastical design. By using a gradation of colors and the shape of a curve, Zhang achieves the idea of objects being stretched to the point of disappearing.
Depending on your perspective, the vases seem to switch between 2D and 3D. The gradients go from deep to light to colorless transparency while the contour trains your eye to follow the effect of the illusion.
Stretch Color was awarded Best of Year 2022 by Interior Design Magazine.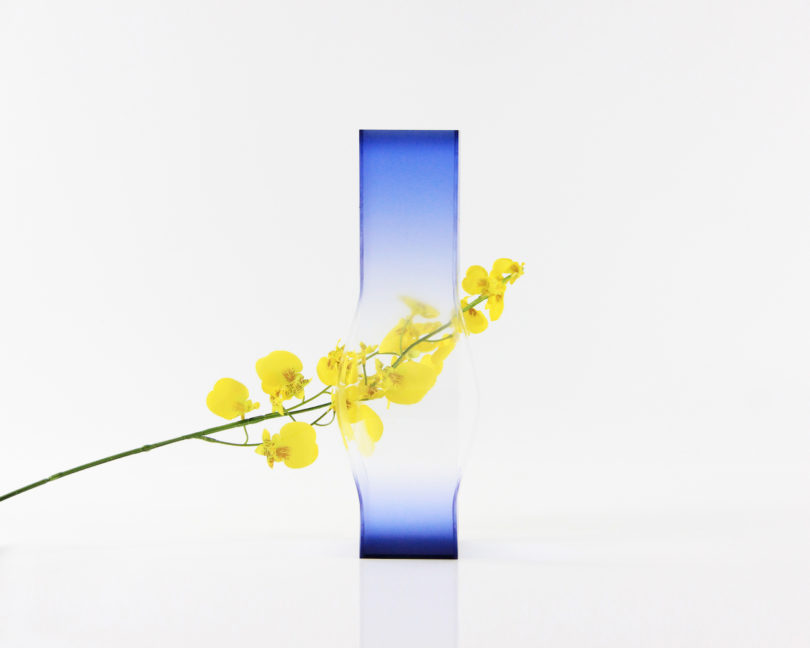 To learn more about Stretch Color vases, visit deszoffice.com.