"Innovation" typically carries connotations of the bright, shiny, the entirely new, loudly announcing novelty. But innovation can also quietly manifest within the process of refining an existing design – in the attentive return of refining features – by clarifying details and rectifying matters only discovered after longtime use. Bang & Olufsen's Beoplay E8 True Wireless Earphones return under these circumstances – an innovative evolution of portable audio now in its third iteration.
Previous generations of the Beoplay E8 were identifiably luxe yet also tastefully inconspicuous, especially in comparison to Apple's more flagrantly noticeable all-white execution. The Danish brand has stayed committed to the foundation of their two previous iterations, with the 3rd generation of the Beoplay E8 True Wireless Earphones delivered with a slew of improvements addressing deficiencies while improving its best features.
While Bang & Olufsen's engineers have added features, it's as important to note what they've subtracted: these new E8s are now 17 percent lighter, down to a mere 5.8 grams per left and right piece. Even with the smaller size, Bang & Olufsen claims this 3rd edition is designed to fit more comfortable across a larger variety of ear shapes and sizes, especially for those challenged by smaller ears typically harder to fit.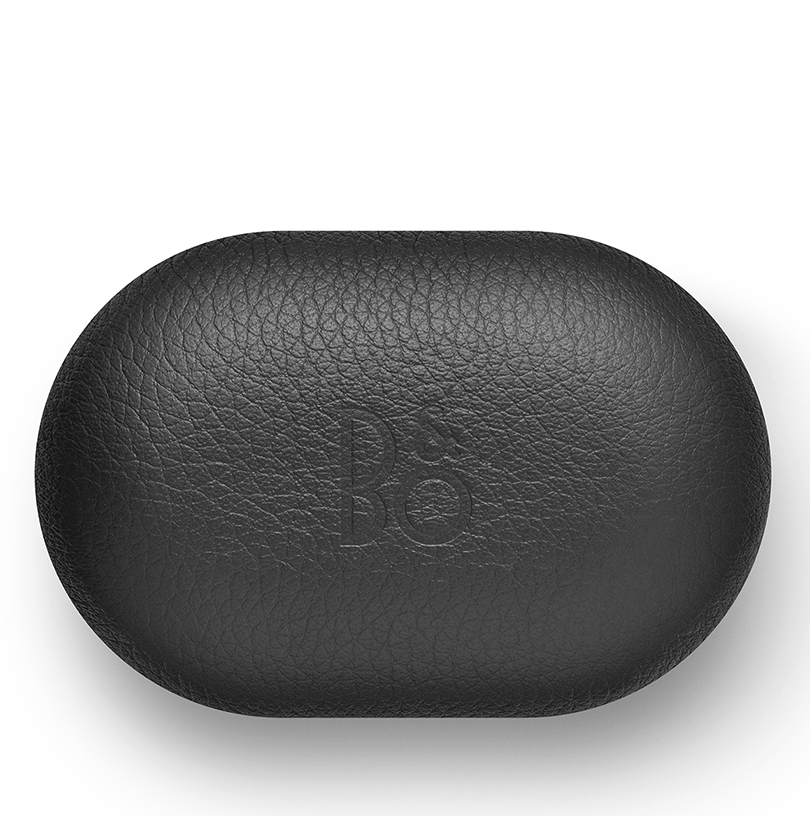 Despite their smaller size, B&O have eked out additional battery life, approximately 119% compared to the previous model. That's good for seven hours of continuous use, with four full additional charges built into the leather encased wireless charging case for a grand total of 35 hours of playback (impressive, considering the 2nd edition delivered 16 hours total).
Each earpiece now harbors double the number of microphones than before – for a total of four mics on each side. Those with a gift for gab will likely enjoy phone calls thanks to the E8's beam forming technology, engineered to deliver higher voice quality while also suppressing distracting ambient noise. There's also a Transparency Mode, a feature becoming par for the course in the premium tier of wireless earphones; tap an earbud and users can permit the surrounding aural landscape back in.
Those who venture regularly into the realm of the low end theory of music will welcome a new bass port designed to permit better airflow in and out of the acoustic chamber for deeper and satisfying bass. Only active noise cancellation escapes what is an otherwise comprehensive list of desirable features for wireless listening on the go.
With the third generation Beoplay E8, we have made the world's best sounding true wireless earphones even better. At Bang & Olufsen, we never stop challenging the boundaries of performance, craft and design and this obsession has led us to create the next edition of Beoplay E8, which will give our customers a more powerful true wireless experience and better sound in a compact design.
-Christoffer Østergaard Poulsen, Vice President of Product Management, Bang & Olufsen
Luxurious Danish design, long wearing comfort, and top tier audio does come at a price. $350 to be exact. But in a day and age of copycat white earbuds found everywhere, the new Beoplay E8, in Black or Gray Mist, stands out for their studied undercover restraint.

Design From Around The Web