This Modern Penthouse In Hong Kong Is a Neutral Lover's Dream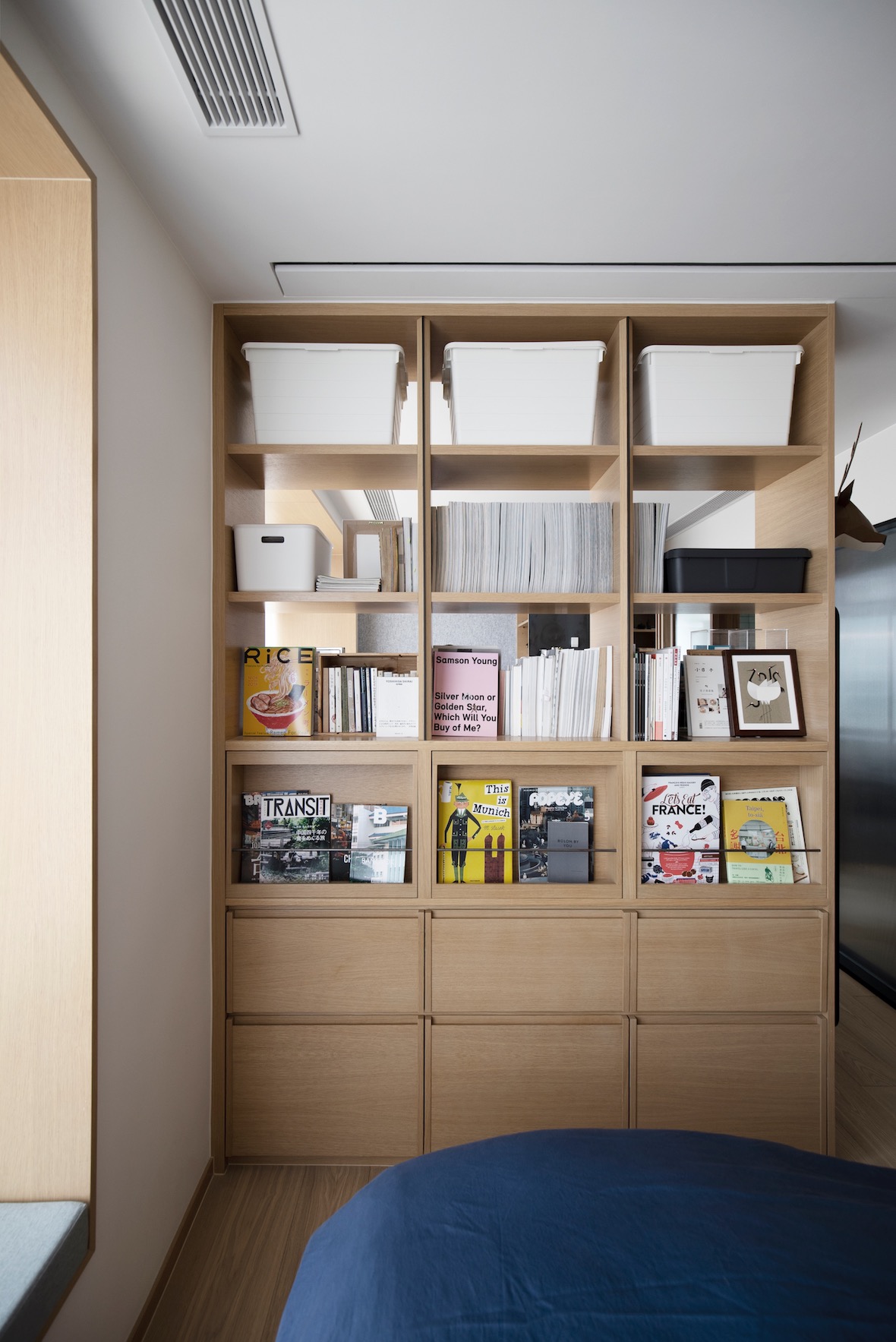 This Modern Penthouse In Hong Kong Is a Neutral Lover's Dream
1/26 Photos
2/26 Photos
3/26 Photos
4/26 Photos
5/26 Photos
6/26 Photos
7/26 Photos
8/26 Photos
9/26 Photos
10/26 Photos
11/26 Photos
12/26 Photos
13/26 Photos
14/26 Photos
15/26 Photos
16/26 Photos
17/26 Photos
18/26 Photos
19/26 Photos
20/26 Photos
21/26 Photos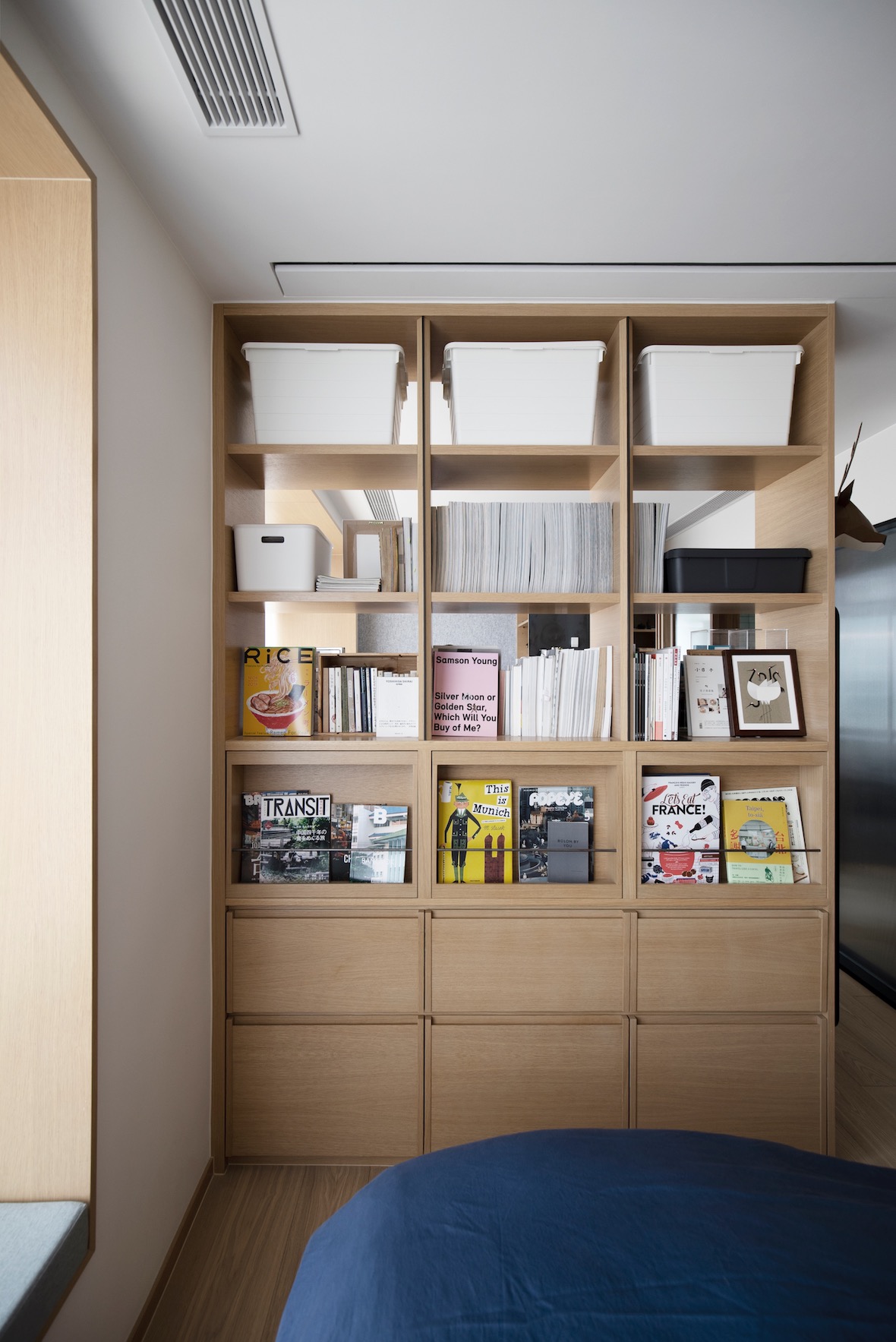 22/26 Photos
23/26 Photos
24/26 Photos
25/26 Photos
26/26 Photos
High above in the Sham Shui Po neighborhood of Kowloon, Hong Kong sits a modern penthouse that's grounded in a neutral color palette and a mix of complementary textures. Designer Keith Chan of studio Hintegro wanted to create a breathable, open space that's inspired by Scandinavian design for a young male couple. He created multi-functional spaces to maximize the potential of the 1992-square-foot home.
In the foyer, a set of wooden cabinets with fluted glass doors act as a display area and a space divider. The latter is important element in feng shui philosophies to avoid bad chi flowing from the door to the indoor. Behind it, the U-shape kitchen features a tiled olive green island, bar and wall tiles with the same tonal green, an oven that blends into the white wall cabinets, and an all white Silestone countertop.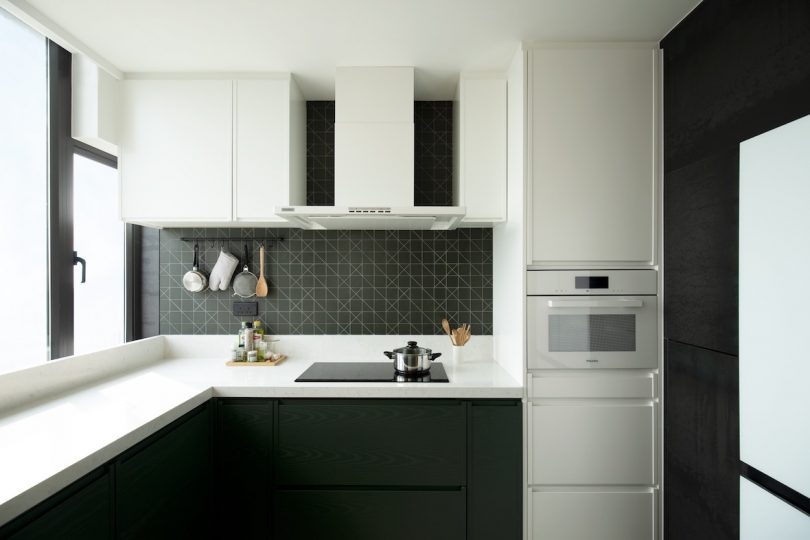 The living room space can be expanded by way of a sliding door made of Japanese Shikui diatomaceous earth plastering and a black metal frame. This hidden room is also a guest bedroom equipped with its own private bathroom and custom sofa bed.
The door to the main bedroom is concealed using the same flooring material that's also applied to the TV feature wall.
Through the door, a study area is separated from the sleeping quarters with a custom wooden shelf that hides the projector for the movie screen installed from the ceiling and provides storage for the owners' design book and magazine collection. In the bedroom, a custom matte black metal headboard contrasts against the Japanese Shikui diatomaceous plastering wall above it.
The dark brown cabinets, monotone tiles, and matte black sanitary wares in the main bathroom create a dark, calming atmosphere. Translucent fluted glass doors promote flow between the main bathroom and bedroom.
While the penthouse has its own balcony, the rooftop has a wider space for entertaining, equipped with a sound system, outdoor shower, counter with sink and fridge, and greenery to contrast against the Kowloon skyline.
Photos by Keith Chan.