If you've exhausted our list of 2013 modern calendars and are still unsure of the right one for you, why not try a multifunctional calendar, like ToDoCal – a to-do list and calendar in one.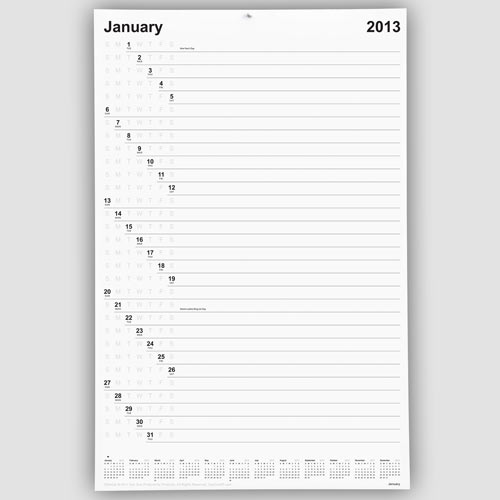 The calendar is 17″ x 26″ – small enough not to take up your whole wall but big enough to have room for your every day notes. Simple, clean, and modern.
Get 10% off using Coupon Code "designmilk" at checkout when you purchase a ToDoCal here. Code valid through January 31st.